Who is Baseball Designated Hitter and Outfielder for the Houston Astros of Major League Baseball, Yordan Alvarez Married to? Who is Yordan Alvarez Wife? Dating Anyone Currently?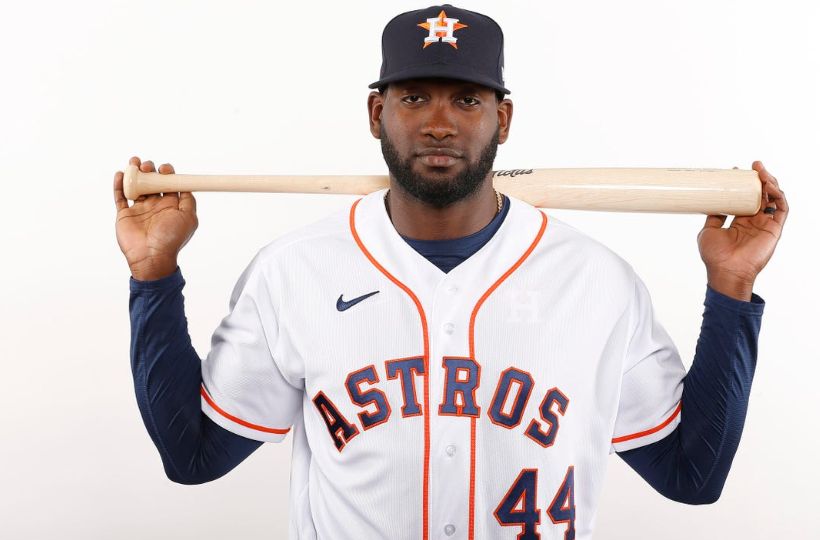 Cuban professional baseball designated hitter and outfielder Yordan Ruben Álvarez came into the spotlight after he started playing for the Houston Astros of Major League Baseball. In the year 2019, he made his debut in MLB for the Astros as well.
As a public figure, Yordan's fans and followers are eager to know more information related to his personal life. In this article, we will be discussing marriage life, the family of Yordan, and more personal stuff about Ruben.
Who is Yordan Alvarez Married to?
Yordan Alvarez is living a conjugal life right now. The name of his wife is Monica Alvarez. The pair were seen together in the year 2018. However, they were saying to each other for a long period of time. On 11th January 2020, Monica revealed their engagement through her official Instagram account. Their engagement took place when they were enjoying a holiday at Excellence Oyster Bay.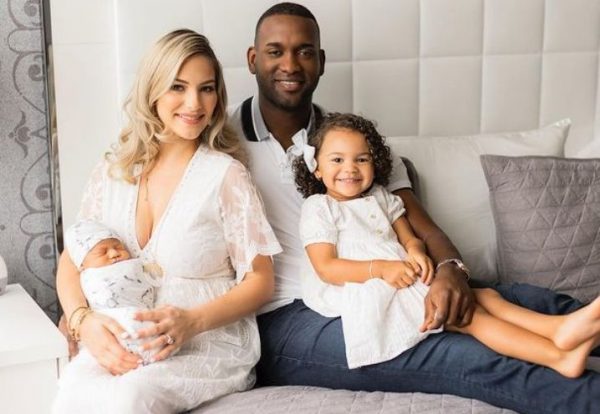 As a husband he is the father of two children also. Yordan is living a very happy life along with his wife and his children. The name of his daughter is Mia Alvarez. She was born on November 6, 2018, at St. Joseph's Women's Hospital in Tampa. Likewise, the name of his son is Jordan Alvarez. He was born on July 2, 2021.
Who is Yordan Alvarez's Wife? Dating Anyone Currently?
Alvarez's wife Monica was born in February 1998 in Camaguey, Cuba. Just like Yordan, his wife is also a Cuban. She has one elder brother and a younger sister. Monica was born to Yenice Olivera Caraballoso and the name of her brother is Yosvani. For her education, she enrolled in A.P Leto High School and completed her study.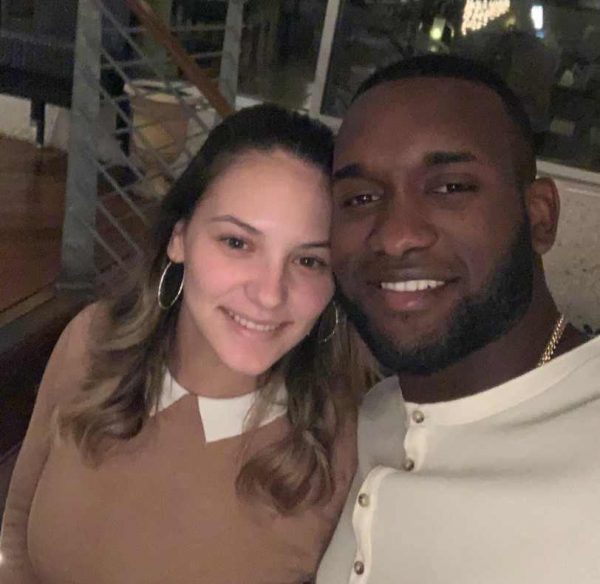 Monica is a very loving wife and mother. Apart from her love for her family, she has provided great help during the pandemic coronavirus. She provided pizzas to more than 100 Houston police precincts and fire stations with the help of her husband.
Where is Yordan Alvarez now?
Currently, Yordan is playing for the Houston Astros team. He is playing for the position of #44 / Left fielder.
Yordan Alvarez's Injury
In the season 2020, the season started on the COVID-19-related injured list that ended after at least 2 games. On the August 19 of the year, he has to do surgery to repair a partially torn right patellar tendon along with a cleanup procedure on his left knee. After the surgery, he returned to his game with the bargain at $609,000.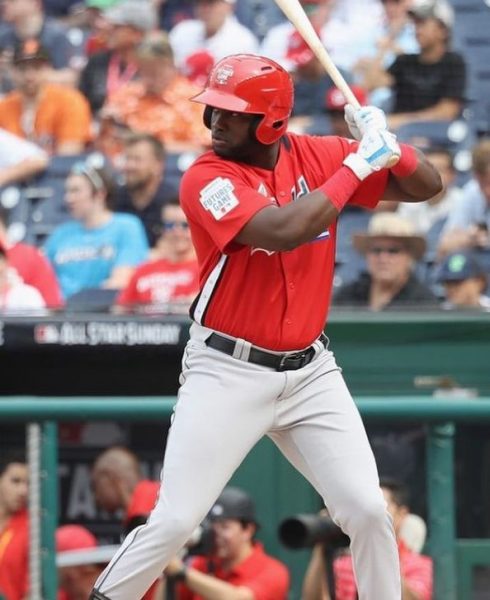 Alvares has suffered from overall body soreness as well. He missed Thursday's series finale against the Angels due to his soreness injury. Due to the miss of his game, he served as the designated hitter and bat fourth.
Family of Yordan Alvarez
Yordan was born to Rita Colgan (mother) and Robert Cupp (father).  His parents are Cuban just like Yordan. His father and mother hs raised him in his hometown. The parents of Yordan still live in Cuba.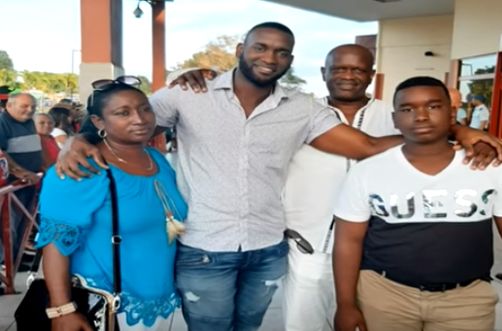 Yordan also used to stay in Cuba with his family but in the year 2016 he left Cuba and he started to live in Haiti after he made a contract with the Los Angeles Dodgers as an international free agent. Yordan is planning to bring his parents to his residence for a long time. Maybe soon his parents will also stay with him during his residency in Haiti
Quick Facts about Yordan Alvarez
Yordan Alvarez was born on June 27, 1997, in Las Tunas, Cuba.
This makes him 25 years old as of now.
Yordan falls under the sun sign of Cancer.
He holds the nationality of Cuban.
Alvarez has a height of 6 feet 4 inches and he has a body weight of 103kgs.
Likewise, he has black hair and bad black color eyes.
Yordan has an estimated net worth of $1.5 million approximately.
FAQ of Yordan Alvarez
How old is Yordan Alvarez?
Yordan is 25 years old as of 2022.
What ethnicity is Yordan Alvarez?
Yordan Alvarez belongs to the black ethnicity.
How much is Yordan Alvarez's net worth?
Yordan Alvarez's net worth is estimated to be $1.5 million.
What is the height of Yordan Alvarez?
Yordan stands 6 feet 4 inches tall.
Tagged:
Cuban Baseball Player