Cause of XXX Tentacion Death; His Singing Career, Net Worth 2022, Bio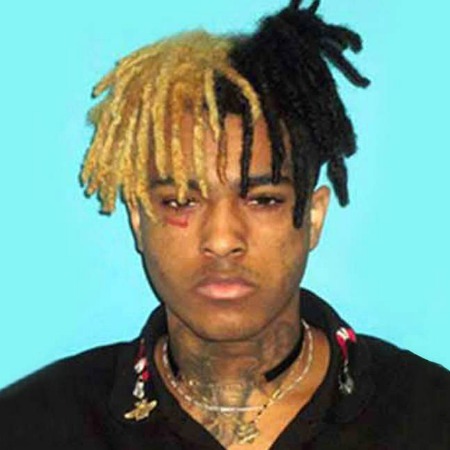 XXX Tentacion (Jahseh Dwayne Onfroy) was an American rapper who was famous for his raw and daring style of music.
What is the age of XXX Tentacion?
XXX Tentacion was born as was Jahseh Dwayne Onfroy on 23rd January 1998 in Plantation, Florida, the United States of America. Tentacion was of American nationality who was belonged to a mixed ethnic background (Egyptian, Indian, German, Jamaican, and Italian).
If he was alive he would be 24 years old. Tentaction's horoscope is Aquarius. He was the son of Dwayne Ricardo Onfroy (father) and Cleopatra Bernard (mother). He was raised by his grandmother in Lauderhill with his two siblings an older sister named Ariana and a younger brother named Aiden.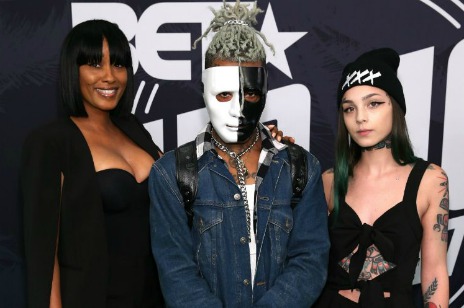 Education of XXX Tentacion
He was interested in the world of music from an early age. Tentacion attended Margate Middle School. Later, he attended Piper High School but he was expelled from the school in tenth grade because he had a fight.
How many Girlfriends Did XXX Tentacion have?
XXX Tentacion had several relationships with girlfriends but always caused abusive relationships. He was in a romantic relationship with American Model Indya Marie.
Their relationship lasted from March to April 2017. Also, he had recently dated Geneva Ayala, but they broke up after dating sometimes. His ex-girlfriend has claimed that Tentacionrepeatedly physically and verbally abused her during their relationship.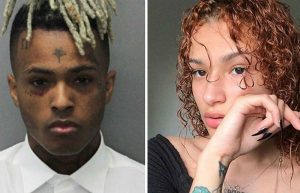 On several occasions, Geneva accused Tentacion of slapping, elbowing, and strangling her. Also, he confiscated her phone and kept her in a room for days. Later, she escaped and reported him to the police. It is said that he was single at the time of his death.
What was XXX Tentacion Net Worth and Salary?
XXX Tentacion had accumulated a huge amount of money from his career. He had an estimated net worth of around $5 million at the time of his death in June 2018.
He owned the record label Bad Vibes Forever and collaborated with other companies like Capital and Caroline whom he signed more than $6 million deal to produce for him and some other artists. Moreover, he also had signed a deal worth around $10 million.
Tentacion had earned a decent amount of money as his salary as a rapper but the actual amount is not available at the moment. Before his death, he had bought a 6,000-square-foot mansion in Parkland, Florida which he bought in November 2017 for around $1.4 million.
How was Tentacion's Body Size?
XXX Tentacion had a height of 5 feet 6 inches and his body weight was 55kg. His chest size, waist size, and biceps size were 36 inches, 30 inches, and 13 inches respectively. Tentaction's hair was black in color while his eyes were dark brown in color.
Tentacion's Rumor and Controversy
Tentacion was part of several controversies in his career. He was regarded as one of the most controversial figures within the hip-hop industry. Tentacion assaulted fans several times over the years. Moreover, he had feuds with several other music artists. He was arrested several times and was mostly charged with robbery and assault with a deadly weapon.
XXX Tentacion on Social Sites
XXX Tentacion was active on various social networking sites like Facebook, Instagram, Twitter, and Youtube. He had more than 1.8m followers on his official Facebook account.
His Instagram account had 16.2m followers. Tentacion had 2.16m followers on his official Twitter account. Moreover, he had a 20.1m subscriber on his Youtube channel.
Cause of XXX Tentacion's Death
On 18th June 2018, XXX Tentacion was leaving the Riva Motorsports motorcycle dealership in Deerfield Beach, Florida at around 3.55 p.m. Suddenly, he was blocked from exiting the car park by a black car, Dodge Journey SUV.  Then two armed men came out and went to his vehicle.
Later, they stole a small Louis Vuitton bag and shot dead. Tentacion was pronounced dead in Broward Health North hospital in Deerfield Beach on the same day.
XXX Tentacion's Career
XXX Tentacion initially began his career as a music artist began in June 2013.
He released his first song titled News/Flock. Later, he met Stokeley Clevon Goulbourne aka Ski Mask the Slump God, and together, they decided to abandon a life of crime for music.
After that, he released his first EP, called The Fall, on November 21, 2014.
Additionally, he released a collaboration album with him titled Members Only Vol. 1.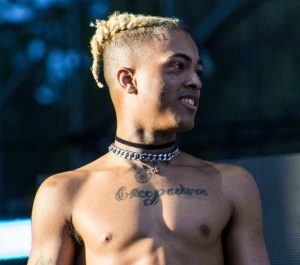 Tentacion released the EP, Willy Wonka Was a Child Murderer in the year 2016.
He got huge attention when his song entitled Look at Me went viral on the audio distribution named SoundCloud and the social media platform in 2017.
His song peaked at the Top 40 of the Canadian Hot 100 and number 34 on US Billboard Hot 100.
He released his second album titled,? in the year 2018.
His second album also peaked at number one and his song named Sad was at the top seven on Billboard's top 100 list.
Previously, he released his major-label debut commercial project, titled Revenge, on 16th May 2017.
Tentacion announced a new album titled Bad Vibes Forever on 17th November 2017.
Apart from his music career, he also had a YouTube channel xxxtentacion.
Tagged:
American Rapper