Everwood and Hair Star Treat Williams Died at 71! Details on His Family and Net Worth 2023; Movies
An American actor, Treat Williams came to the media spotlight after appearing in the movie, Everwood as Dr. Andy Brown. His role in Everwood made him grab Screen Actors Guild Award two times. From 2016 to 2022, he played the role of Mick O'Brien in the series, Chesapeake Shores. His hit films are Prince of the City, Once Upon a Time in America, Flashpoint, and Smooth Talk.
Early Life of Treat Williams
Treat Williams was born Richard Treat Williams on December 1, 1951, in Rowayton, Connecticut, United States. He was 71 years old during his death and his birth sign was Sagittarius. Williams used to cuts his birthday cake on the 1st of December. He was born as the son of Richard Norman Williams (father) and Marian Andrew Williams (mother).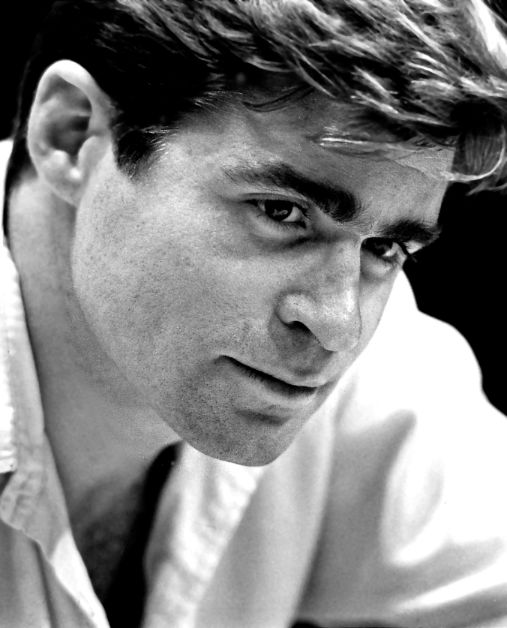 His mother was an antique dealer and his father was a corporate executive. He spent his childhood with two brothers, Richard Norman Williams III and Fredrick Williams, and his sister, Pamela Williams. Treat's paternal grandparents are William Norman Williams and Blanche Mott while his maternal grandparents are Treat Paine and Eleanor Barnum.
Williams had American citizenship and used to belong to the mixed (English, smaller amounts of Dutch, Irish/Northern Irish, Scottish, Welsh, and distant German) ethnicity. Williams used to follow the Christianity religion.
Education of Treat Williams
He studied at Kent School in Connecticut. In 1973, he graduated holding a degree in theater at Franklin and Marshall College in Lancaster, Pennsylvania. He joined Juilliard School to pursue his acting career.
Treat Williams's Wife; Blessed With Two Kids
He was married to his wife, Pam Van Sant. They met each other for the first time in New York and she was working as a waitress. Now, she is a professional actress and producer and walked down the aisle with William in 1988. Pam and William lived happily with each other until their death of William.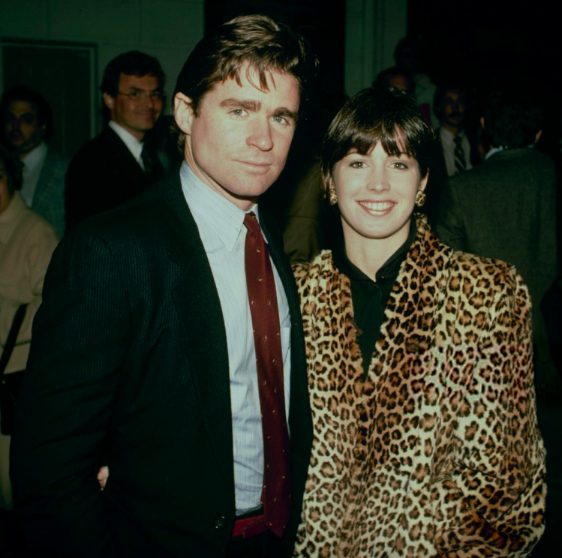 He became a father of two children, a son, and a daughter with his wife, Pam. His son, Gill William was born in December 1992 and is an actor. Elinor William was born in September 1998 and studied at The University of Vermont.
Past Relationships of Treat Williams
He dated an American actress, Laura Dern from 1984 to 1985. In 1985, they shared the big screen in a thriller, Smooth Talk. From 1981 to 1984, he was in a relationship with Dana Delany, an American actress.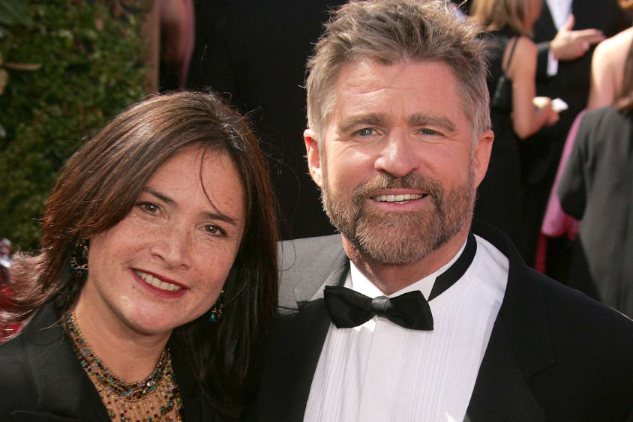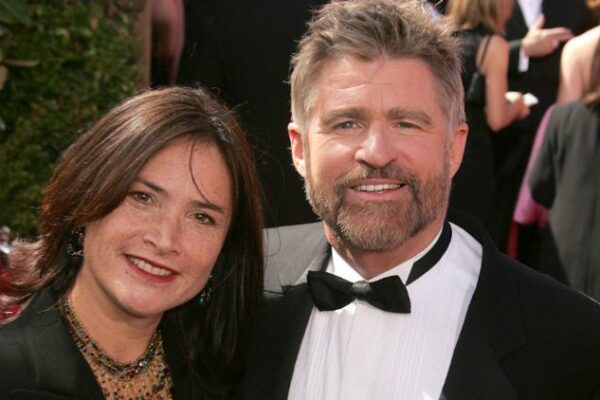 Dana and William became PADI-certified divers after spending time on Martha's Vineyard in 1982. Williams was rumored with Mariel Hemingway in 1979 and linked with Stacey Nelkin.
Treat Williams's Net Worth
Williams had a net worth of $8 million at the time of his death. He was living in his mansion which has a cost of $6 million and is located in Park City, Utah.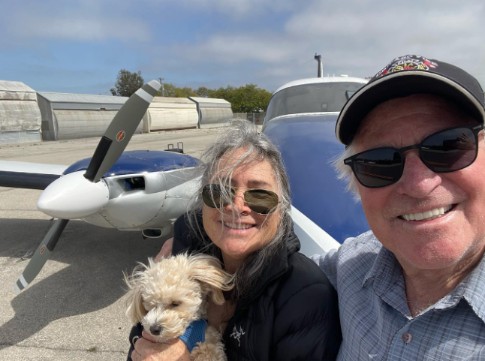 He used to own jets like Piper Clipped-wing Cub, Piper Cherokee 180, Piper Seneca II, and a Piper Navajo Chieftain.
Treat Williams Died in a Motorcycle Accident
He left this Universe on June 12, 2023, in Dorset, Vermont, United States. Williams was 71 years old at the time of his death and died due to a bike accident while crossing a lane. His agent, Barry McPherson announced his death:
"He was killed this afternoon. He was making a left or a right a car cut him off, I'm just devastated. He was the nicest guy. He was so talented. He was an actor's actor. Filmmakers loved him. He's been the heart of Hollywood since the late 1970s. He was really proud of his performance this year. He's been so happy with the work that I got him. He's had a balanced career."
Professional Career of Treat Williams
William learned flight instruction from his school football coach at Piper Super Cub in 1969.
Then, he earned the certificate of FAA instrument-rated commercial pilot and rotorcraft helicopter.
He made his movie debut in Deadly Hero in 1975.
He played the role of George Berger in Miloš Forman's movie, Hair in 1979.
William landed the role of Karl Thomasson in the movie, The Substitute in 1998.
He shared the big screen with Téa Leoni in the movie, Hollywood Ending in 2002.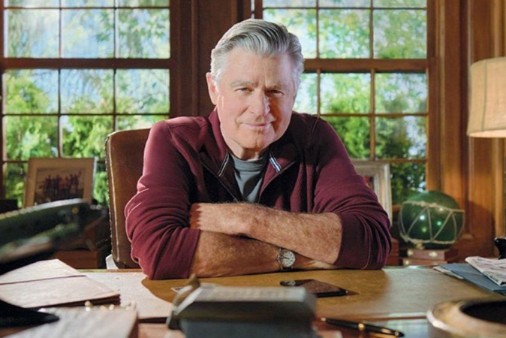 Then, he appeared in films like Miss Congeniality 2: Armed and Fabulous, The Hideout, What Happens in Vegas, Howl, 127 Hours, Deadfall, Reaching for the Moon, Barefoot, Second Act, Drunk Parents, Run Hide Fight, and 12 Mighty Orphans.
He landed the role in Hallmark's The Christmas House in 2020.
He was the author of the books Little Polar Bear: Mini Book and Audio Package and Air Show!
Movies & TV Shows
His famous movies are Dead Heat, What Happens in Vegas, Howl, 127 Hours, Deadfall, Reaching for the Moon, Barefoot, Second Act, The Phantom, The Devil's Own, Deep Rising, The Deep End of the Ocean, Miss Congeniality 2, and 127 Hours.
He has appeared in tv shows like American Playhouse, Echoes in the Darkness, Tales from the Crypt, Batman: The Animated Series, Journey to the Center of the Earth, Law & Order: Special Victims Unit, and more.
Nominations
Treat was yet to receive an award but he had received several nominations for prestigious awards.
In 1984, he was nominated for Best Actor at Golden Globe Award for his role in the tv series, A Streetcar Named Desire.
His role in The Late Shift made him earn a nomination for the Primetime Emmy Award for Outstanding Supporting Actor.
He also received a nomination for Best Supporting Actor at Satellite Award for Best Supporting Actor.
FAQs of Treat Williams
What is Treat Williams's Height?
Williams's height was 5 feet 11 inches and he had a body weight of 75kg. His eyes were brown while his hair was greyish brown.
Was Treat Williams wearing a helmet when he crashed?
Yes, Treat was wearing a helmet at the time of the accident. After suffering critical injuries, he was taken to  Albany Medical Center and declared dead.
Who is the accused driver of Car That Hit Treat Williams?
Ryan Koss is the driver whose car hit Williams's bike. He had suffered from minor injuries and is not arrested by police yet.
Was Treat Williams in the Military?
Yes, Treat served in the military. He used to serve military parachute as a paratrooper in Japan's air force.
Was Treat Williams Related To Robin Williams?
No, Treat and Robin was not related. Being born with the same surname they were often named together but aren't related. Both of them are actors by profession.
Tagged:
Actor