Tina Turner was a Swiss singer who got the media spotlight as the lead singer of the Ike & Tina Turner Revue. She recorded a song named, Boxtop as Little Ann in 1958. After releasing songs like It's Gonna Work Out Fine, River Deep Mountain High, Proud Mary, and Nutbush City Limits she successfully established herself in the singing world. 
Her song What's Love Got to Do with It made her win a Grammy Award nomination for Record of the Year.
Early Life of Tina Turner
Tina Turner was born on November 26, 1939, in Brownsville, Tennessee, United States. Tina was 83 years old at the time of her death. She used to celebrate her birthday on the 26th of November and her birth sign was Sagittarius. Her birth name was Anna Mae Bullock. She was born as the youngest daughter of Floyd Richard Bullock (father) and Zelma Priscilla (mother).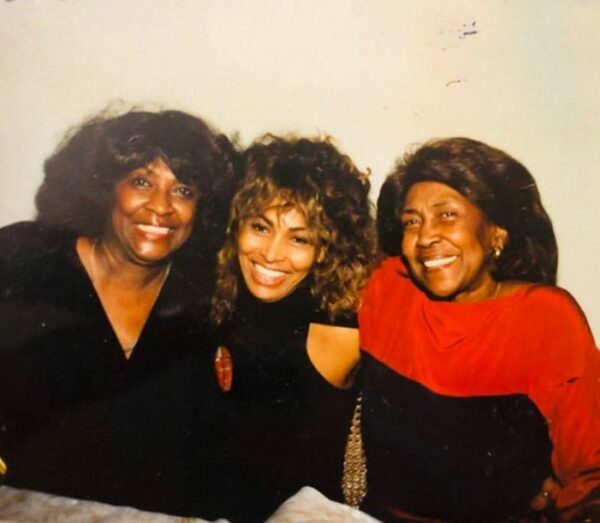 Tina spent her early life with her two sisters Alline Bullock and Evelyn Juanita Currie. Her sister, Alline is a singer and songwriter. Her first cousin was an American singer,  Eugene Bridges. Tina's paternal grandparents are Alexander Bullock and Roxanna Vaughns Whitlow while Josephus Melvin Joe Currie and Georgianna Flag are her maternal grandparents.
Tina received her Swiss citizenship in 2013 and she dropped her American citizenship. She was of African-American ethnicity and she followed Buddhism. Turner studied at Flagg Grove Elementary School. She joined Carver High School in Brownsville. In 1958, Turner graduated from Sumner High School.
Tina Turner's Husband
Tina was living happily with her husband, Erwin Bach. Her husband, Erwin is a music producer. They met for the first time when Erwin picked her up from the German airport in 1958. Erwin proposed to Tina at her 50th birthday party in 1989.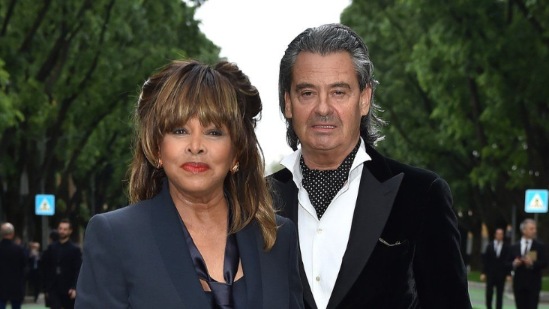 They later moved to Zurich, Switzerland, and started living together. They decide to walk down the aisle in the presence of 200 guests after 27 years of relationship in 2013.
Tina and Ike Turner's Abusive Marriage
Her first husband was an American musician, Ike Turner. She saw Ike for the first time when he was playing with the band, The Kings of Rhythm. Tina was impressed and even asked him if she could sing with his band. After some time, they fell in love and married in Mexico, in 1962. Tina found out that her husband was an alcoholic and cocaine addict.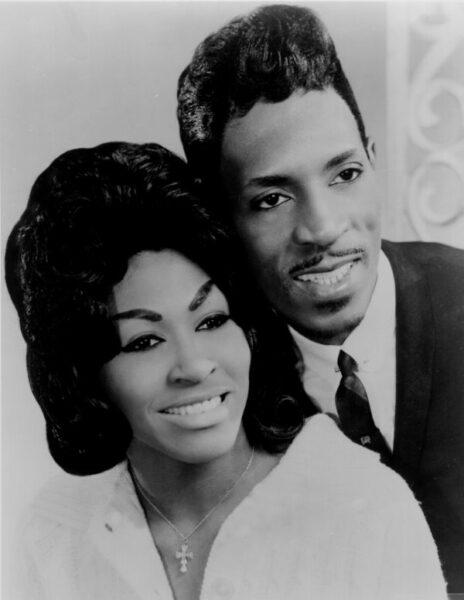 They started having problems when Tina said she wanted to separate. Ike hit her in the head with a wooden shoe stretcher. On July 1, 1976, Ike and Tina got into a fight when they were going to the Dallas Statler Hilton and she decided to leave him for good. Then, Tina filed for divorce after a violent incident, citing irreconcilable differences in 1976 and legally got divorced in March of 1978.
Past Relationships of Tina Turner
She was in a relationship with Harry Taylor. After meeting at a high school basketball game they started dating each other. Harry and Tina separated when she knew that Harry impregnated a girl. Tina dated saxophonist, Raymond Hill for some time.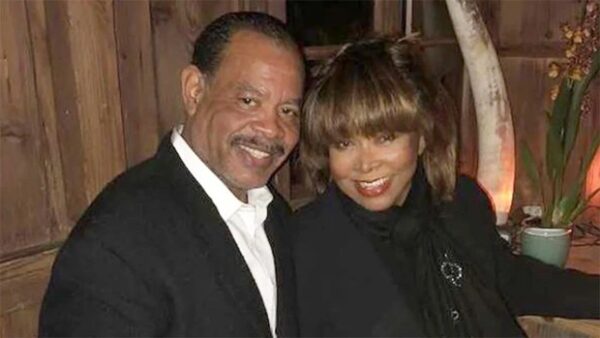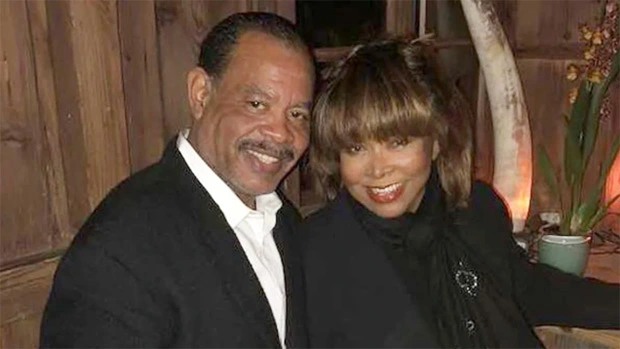 From 1982 to 1983, she dated an actor, James Ralston. She was also in a relationship with a singer, Euge Groove. They were spotted together on multiple tours in 2000. In 1985, she was rumored with Mick Jagger because of their sexually charged performances. She had a special chemistry while performing with David Bowie in 1984.
Tina Turner's Children; Two Adopted
Tina was a mother of four children. She welcomed Raymond Craig Turner with Raymond on August 20, 1958, at the age of 18. Raymond died in suicide in July 2018. She adopted Michael Turner and Ike Turner Jr who are Ike's sons from his previous relationship.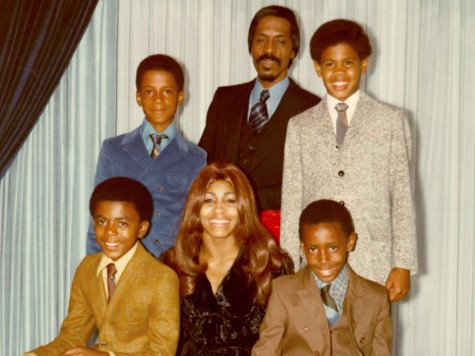 She welcomed Ronnie Turner with Ike. Ronnie was a bass guitar player born on October 27, 1960. He died due to colon cancer in December 2022. Ike Jr was born in 1958 and Michael was born in 1959. She was the grandmother of two granddaughters, Raquel and Randy from Ronnie
Tina Turner's Net Worth & Other Assets
Turner had an estimated net worth of $250 million which she earned throughout her professional career. Her annual salary was $40 million. She earned $84.8 million as an outcome of the 50th Anniversary Tour.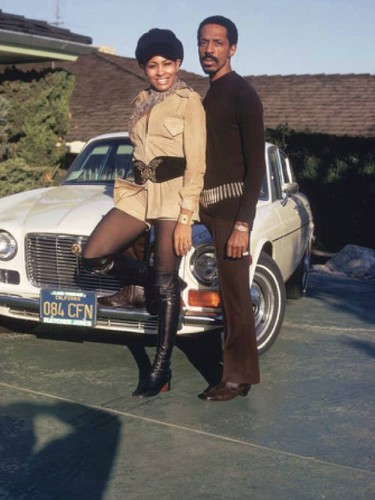 Tina and her husband bought a new lakefront mansion along the banks of Lake Zurich at $76 million in December 2021. Turner had a car collection of black Rolls Royce Phantom, SUV, 1971 Jaguar XJ6, 1973 Jaguar XKE, 1985 Mercedes G-Class, 1988 Jaguar XJS Lynx Eventer, and 1989 Lamborghini LM 002.
Tina Turner's Death & Funeral
Tina passed away on May 24, 2023, in Küsnacht near Zurich, Switzerland. Turner died at 83 due to natural causes. Her funeral will only be attended by her closes ones. Her death news was announced via her Instagram account:
"It is with great sadness that we announce the passing of Tina Turner. With her music and her boundless passion for life, she enchanted millions of fans around the world and inspired the stars of tomorrow," the statement read. "Today we say goodbye to a dear friend who leaves us all her greatest work: her music. All our heartfelt compassion goes out to her family. Tina, we will miss you dearly."
Singing Career of Tina Turner
She even worked as a nurse's aide at Barnes-Jewish Hospital right after graduation.
Tina started playing as Tina Turner and released her single A Fool in Love in July 1960.
She and Ike released, It's Gonna Work Out Fine in 1961.
Then, she released songs like I Idolize You, Poor Fool and Tra La La La La.
In 1968, she and Ike started working for Blue Thumb Records and released Outta Season.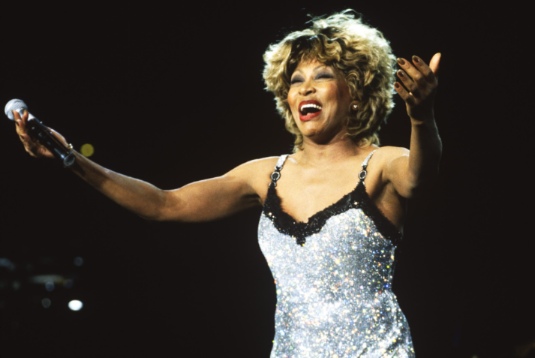 Tina also appeared in tv shows like The Hollywood Squares, Donny & Marie, The Sonny & Cher Show, and The Brady Bunch Hour.
Her third solo album, Rough was released in 1978.
Her song, All the Best became No. 2 on the Billboard 200 albums chart in 2005.
She and Phyllida Lloyd collaborated on a musical in December 2016.
Songs & Albums
Tina sang songs like Proud, Nut bush city limits, Private Dancer, The Best, What's love got to Do with It, We Don't need another hero, I Don't wanna lose you, Steamy Windows, etc. She released albums like Tina Turns the Country On!, Acid Queen, Rough, Love Explosion, Private Dancer, Breaks Every Rule, Foreign Affair, Wildest Dreams, Twenty-Four Seven, and many more.
Movie & TV Shows
She played in movies like The Big T.N.T. Show, It's Your Thing, Gimme Shelter, Soul to Soul, Good Vibrations from Central Park, Tommy, Ann-Margret Olsson, Poiret est à vous, Sgt. Pepper's Lonely Hearts Club Band, etc.
Tina appeared in tv shows like The Max Headroom Show, African American Lives, Van Dyke and Company, The Burns and Schreiber Comedy Hour, VH1 Rock Docs, and so on.
Books
She wrote books like I, Tina: My Life Story, My Love Story: A Memoir, Atria Books, Happiness Becomes You: A Guide to Changing Your Life for Good, Atria Books, and Tina Turner: That's My Life.
Awards & Nomination
In 1985, she won the American Music Awards in nomination for Favorite Soul/R&B Female Artist.
She won Cyprus Music Awards in the category of Best Artists from the Oldies in 2011.
Tina received the Grammy Award for Best R&B Performance by a Duo or Group in 1972.
She won Tribute Living Legend Award in 1993.
Her song, Proud Mary made her win Best R&B Performance by a Duo or Group with Vocal at Grammys in 1972.
In 1989, her song, Live in Europe made her win another Grammy in the category of Best Female Rock Vocal Performance.
FAQs of Tina Turner
Did Tina Turner's husband donate her a kidney?
Yes, her husband, Bach donated her a kidney. Tina suffered from a stroke only after three weeks after her marriage to Bach in 2013. She was diagnosed with intestinal cancer due to which she had to consume homeopathic remedies that damaged her kidneys.
Doctors made her do either regular dialysis or a kidney transplant. So, her husband Bach offered her to donate his kidney.
Why did Tina Turner's mother abandon her?
Her mother abandoned her because her mother became pregnant with her when she was about to leave her father. She revealed the black truth about her mother in an interview with Rolling Stone in 1986 saying:
"Her mother didn't want her because she was in the process of leaving her father when she got pregnant."
What was Tina Turner's Height?
Turner had a tall height of 5 feet 4 inches and weighs 54 kg. 36-29-38 inches was her body measurement and she used to wae a shoe size of 7.5 (US) and a dress size of 10 (US). Her eyes and hair color were dark brown.
Did Tina Turner retire?
Yes, Turner retired from singing in 2000. After relating her final solo album, Twenty-Four Seven she announced her retirement.
Were Tina Turner and Cher friends?
Yes, Tina and Cher shared a beautiful bond of friendship. Both of them were singers by profession and Cher even complimented her in an interview with MSNBC:
"She's one of the great artists in our generation. There was no other person like her."