The World's top 10 Cars in 2018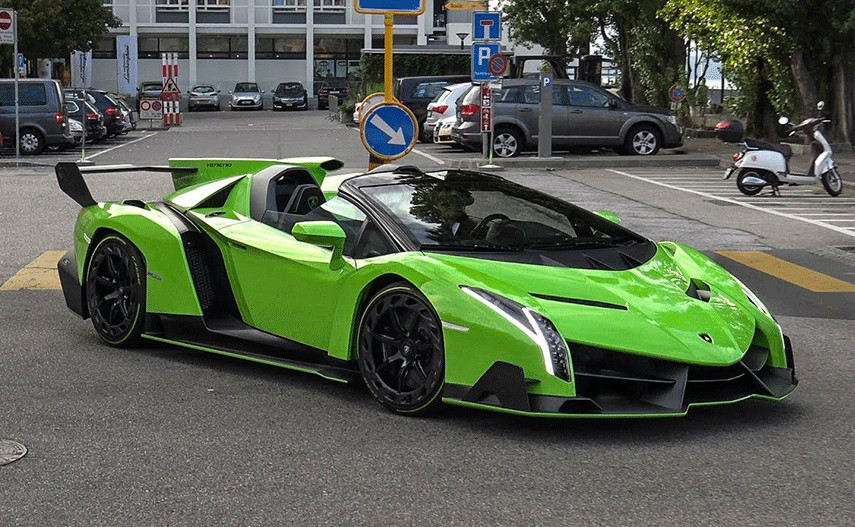 Extravagance cars are not simply characterized by their cosseting ride, broad levels of innovation and refinement, yet the level of distinction they bring. However, which one has the most class to top our best 10 lists? We'll disclose the world's top 10 cars in 2018 along with its price and its capacity in detail.
10. Koenigsegg Regera
The Koenigsegg Regera was originally displayed at the 2015 Geneva Motor Show. It costs approximately $1.9 million.
This luxury car is just 80 units and currently, the Swedish automaker claimed that it has a 4-year wait list for its cars.
9. Ferrari La Ferrari Aperta
Even though the Ferrari La Ferrari Coupe was unveiled at the 2013 Geneva Motor Show, the Aperta convertible variant did not arrive until the 2016 Paris Motor Show. Unlike others on the market, the convertible La Ferrari demands a fine premium over the lavish coupe.
However, it's not that easy to determine official pricing. According to Bloomberg, La Ferrari actually costs $2.1 million. Surprisingly enough, its price tag doesn't matter cause it was sold out before it even debuted.
8. Pagani Huayra Roadster
The roadster is the most attractive convertible car that makes it even more impressive. It weighs less than its coupe counterpart. Pagani Huayra Roadster weighs 2,822 pounds, making it about 176 lbs lighter.
The AMG sourced V12 twin-turbo engine provides 763 horsepower and 738-pound-feet of torque. It costs only $2.4 million.
7. Pagani Huayra BC
The standard Pagani Huayra Bc is priced approximately $2.5 million. In addition to that, the hardcore Huayra displays an AMG Sourced twin-turbo V12 engine with 750 hp.
It has been connected to a 7 speed automated manual transmission engineered and built by Xtrac. Huayra BC weighs at 2,685 pounds.
6. Icano Vulcano Titanium
Icano Vulcano Titanium is among the more obscure supercars on the list, but the Icona Vulcano Titanium is an impressive machine so far.
Believe it or not,  it is a supercharged V8 engine capable of taking the car to 62 mph from a standstill in less than 3 seconds. Thanks to its 680 hp and 605 lb-ft of torque. Icano is approximately $2.8 million.
5. Bugatti Chiron
Buggati Chiron's pricing starts at around $2.7 million according to current exchange rates.
It is called the world's most powerful, fastest, most luxurious and most exclusive production super sports car. It has a wide 8.0-liter W16 engine firing off 1,479 hp and 1,180 lb-ft of torque.
4. Aston Martin
Though Aston Martin itself has yet to announce pricing for its Valkyrie hypercar, Red Bull says it has a price tag of somewhere around $3.2 million.
The British automaker plans on building 150 units and it will be displayed in early 2019.
3. Lykan Hypersport
Nowadays, the cast is flying out of transcending structures in a Lykan Hypersport that values $3.4 million.
Produced by W Motors in the U.A.E., Lykan Hypersports is powered by a 3.7-liter twin turbo flat six engine with 780 lb-ft of torque. One is in the Abu Dhabi Police force.
2. McLaren P1LM
If I may say so, the McLaren P1LM is not a production car because it doesn't come straight from McLaren. But it's way more splendid to not add to the list. It's essentially a street lawful variant of the track-only McLaren P1 GTR.
The conversion is done by British firms tanzanite, that discovered the F1 LMs. It doesn't only boast 986 horsepower, but the P1 LM is indeed 132 lbs lighter than the P1 GTR. It is rare as well as expensive, with reported pricing all over the state, averaging out at $3.6 million.
1. Lamborghini Veneno Roadster
Lamborghini made a debut in Geneva in 2013, surprising everyone with the appearance of wild and crazy Lamborghini Veneno.
The Italian automaker lined it up with the Veneno Roadster, approaching $4.5-million for every one of the nine units created, making it the world's most costly auto. The Veneno Coupe must also be on the list since it sold for around $3.9 million.