The Undertaker Wiki, Age, Net Worth 2022, Salary, Divorce, Wife, Height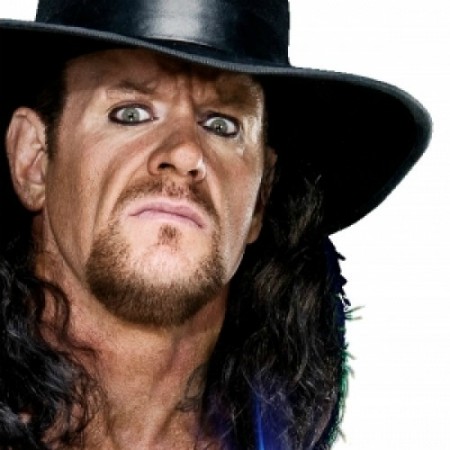 The Undertaker is a famous American wrestler. He is popular among all wrestling lovers. The Undertaker was born on March 24, 1965, in Houston, Texas, the U.S. as Mark William Calaway. Currently, his age is 54 years old with a birth sign Aries.
He is the son of Frank Compton Calaway and Betty Catherine Truby.  He grew up along with the four brothers David, Michael, Paul, and Timothy. Calaway has an American nationality and belongs to the white ethnic group.
Educational Background of The Undertaker
He attended Waltrip High School where he was a member of the football and basketball teams. After that in 1983, he graduated and started attending Angelina College in Lufkin, Texas on a basketball scholarship. In 1985, he enrolled at Texas Wesleyan University in Fort Worth, Texas.
But in the year 1986, Calaway dropped out of the university in order to focus on sports. He actively played basketball before he decided to start his career in wrestling.
After divorce, The Undertaker remarried Michelle McCool
Talking about his personal life, he married thrice. He married Jodi Lynn in 1989 and had a son with her in 1993. But their married life didn't last long and finally, the couple divorced in 1999. They also had a son together.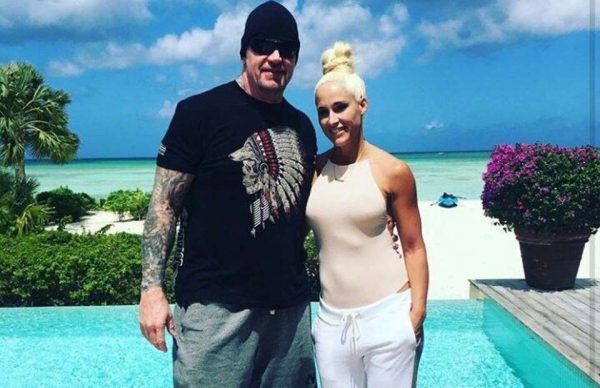 After that, his second marriage happened a year later in 2000 when he tied the knot with Sara Calaway. He had her name tattooed on his throat as a wedding gift to Sara. Sara also made televised appearances with the WWE (then known as the WWF) as part of a feud between Calaway and Diamond Dallas Page. In that, she acknowledged Calaway's wife in 2001.
The couple had two daughters Chasey Calaway (born November 21, 2002) and Gracie Calaway (born May 15, 2005) Despite having two daughters together, the couple couldn't remain together and finally divorced in 2007.
After that, Calaman married for the third time Michelle McCool, in 2010. The couple had their first child in 2012.
What is the Net Worth and Salary of The Undertaker?
According to the sources, the estimated net worth of The Undertaker is $16 million. He made this earning not only from wrestling but also from his films and many other sources.
According to WWE, the average wrestler on the roster makes between $500,000 to $1 million a year as a basic salary. Besides this, every wrestler who signs up for WWE gets a professional contract with the company stating a number of years, basic salary plus bonuses, and some other clauses concerning factors like a release, retirement, injury layouts, and whatnot. Moreover, WWE confirmed that every wrestler on the main roster makes a guaranteed $500,000 a year while some top names rack in much more than that.
Calam stands at a height of 6 feet 8 inches tall and weighs about 138 kg. His exact body measurement is chest 50 inches, waist 38 inches, and biceps 17.5 inches. He looks extremely furious in his hazel brown eyes and dark brown hair.
Awards and Achievements
Well, talking about his achievements, The Undertaker's performance in the Royal Rumble match in 2007 is considered one of his most exciting ones. He won the title by eliminating Shawn Michaels, another highly popular wrestler. Besides this, he has won many championships and titles which of course are his achievements.
He won the world heavyweight championship 3 times, the WWF world hardcore championship 1 time, the WWF world heavyweight championship 4 times, and the WWF world tag team championship 6 times.
A Career as a Wrestler
Mark made his wrestling debut in 1984 for World Class Championship Wrestling (WCCW).
After that, he initially adopted the ring name, Texas Red, and thereafter adopted a series of several other names over the coming years.
Moving forward, he joined World Championship Wrestling (WCW).
Furthermore, WCW did not renew his contract in 1990 and he joined the World Wrestling Federation (WWF)—which became World Wrestling Entertainment (WWE) in 2002—later that year.
After joining the WWF he adopted the name the Undertaker and made his official on-camera debut on November 22, 1990.
After that, he feuded with Randy Savage, the Ultimate Warrior, and Hulk Hogan in his first year in the WWF.
Finally, at Survivor Series 1991, he defeated Hogan to win his first WWF Championship with the help of Ric Flair and became the youngest WWF Champion in history.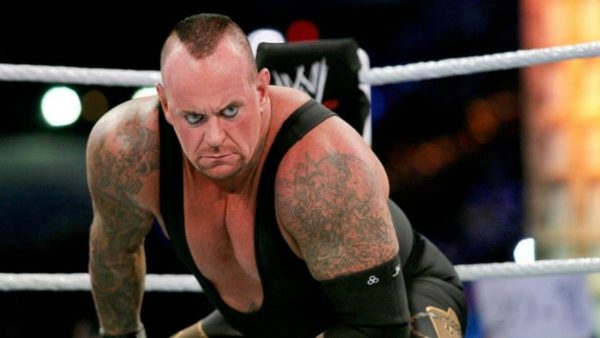 Then, at the 1998 Fully Loaded event, the main event scheduled on the card was a tag team match for the WWF Tag Team Championship.
In that match, the Undertaker and the reigning WWF Champion Stone Cold Steve Austin defeated Kane and Mankind to win the WWF Tag Team Championship.
Moving forward, during the late 1990s, he suffered from a groin injury and took some time off from wrestling in order to recuperate.
After that, he made his comeback in the early 2000s in a new avatar—he abandoned the mortician-themed.
He finally won his first Royal Rumble match in the year 2007. Again in 2012, the Undertaker appeared on the 1000th episode of 'Raw' to help Kane.
The Kane was challenged by Jinder Mahal, Curt Hawkins, Tyler Reks, Hunico, Camacho, and Drew McIntyre.
Along with his wrestling career, he has also appeared in many films including the 1991 film, 'Suburban Commando' and the 1999 film 'Beyond the Mat'.
He also appeared in the television show, 'Poltergeist: The Legacy' as the Soul Chaser Demon in 1999.