American rapper Tekashi 6ix9ine is popular for his charted single Gummo. His single was certified as a platinum record.
What is Tekashi 6ix9ine's Real Name?
Tekashi 6ix9ine real name is Daniel Hernandez. Tekashi was born on May 8, 1996, in Bushwick, New York, United States. He is 26 eras old. His zodiac sign is Taurus and celebrates his birthday on the 8th of May every year. He was born to Natividad Perez-Hernandez (mother) and Daniel Hernandez Sr. (father).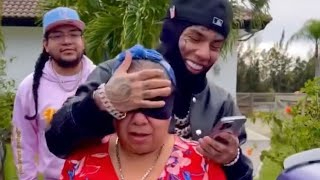 Tekashi's mother was a factory worker and house cleaner. His mother is Mexican and his father was from Río Piedras, Puerto Rico. His older brother's name is Oscar Osiris Hernandez. He holds American citizenship and belongs to mixed ethnic background. Similarly, has a belief in Christianity.
Was Tekashi 6ix9ine expelled from school?
Tekashi attended The Child School but was expelled in 8th grade. He had to start working when his father died. Tekashi used to as a busboy, then at a bodega and he also dealt in weed (drugs) peddling.
Is Tekashi 6ix9ine engaged to Rachel Wattley?
The rumor about Tekashi being engaged to Rachel Wattley is unclear at the moment. Rachel a.k.a Jade is a social media influencer, bartender, and aspiring rapper. Tekashi and Rachel met two weeks before he was indicted on federal charges.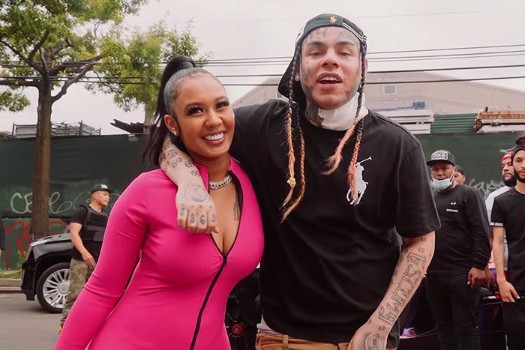 They began dating in 2018. The rumor about them getting engaged started when Rachel was spotted trying on diamond rings in September 2020. Rachel wrote in her Instagram:
"He was exceptionally respectful, outgoing, very sweet, kind-hearted, and a genuinely generous person. Yes, we knew each other for a few weeks before his indictment but I decided to stick by his side not because I felt I needed to but because he needed someone he can trust in his corner."
Why was Tekashi 6ix9ine's Girlfriend Rachel arrested?
Tekashi's girlfriend Rachel Wattley got arrested in Miami. She got charged a battery which is related to a domestic violence incident. Rachel hit Tekashi in front of the police. He is working on getting his girlfriend of four years out of jail. In an interview with TMZ, he gave a statement:
"I'm gonna get her out jail — she attacked me in front of the police I told them, 'You have to evaluate her she's obviously under the influence I don't plan to press charges … I'm the one trying to bail her out,"
Who was Tekashi 6ix9ine previously Dating?
Tekashi was dating Sara Molina from 2011 to 2018 and Aylek$. He later dated Marlayna M from 2018 to 2019. He is rumored to have hooked up with Slim Danger in 2018, Cuban Doll in 2018, and Celina Powell in 2018.
Does Tekashi 6ix9ine have a child?
Yes, Tekashi has two children with a different ex-girlfriend. He shares an adorable daughter Saraiyah (born on October 29, 2015) with his ex-girlfriend Sara Molina.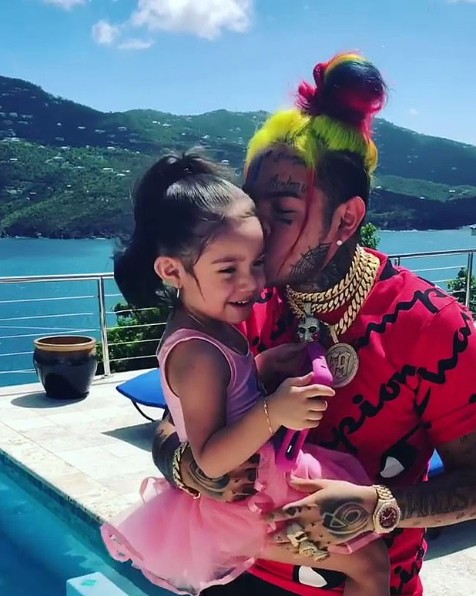 However, Tekashi is not involved in his daughter Saraiysh's life. Tekashi has another daughter with Marlayna M. His second daughter was born on November 19, 2018.
How much is Tekashi 6ix9ine's Net Worth?
Tekashi has a net worth of $500k as of 2023. He is earning that sum from his career as a rapper. He earned six figures from Fashion Nova to promote their brand with his song MAMA.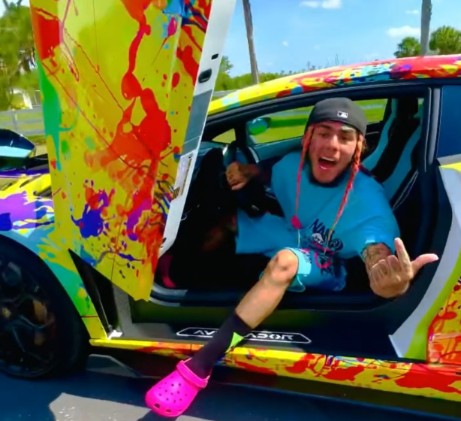 He has his own line of headphones and he will be earning $4.9 million in his new sponsorship deal. Tekashi earns Two thousand bucks per day.
How many cars does Tekashi 6ix9ine have?
As a millionaire, Tekkashi has many expensive cars. Some of the cars he owns are Lamborghini Aventador SVJ, a Rolls Royce Wraith, a 2013 Bentley Continental GTC, a McLaren 720S & a McLaren 570S.
Where does Tekashi 6ix9ine Live?
Tekashi has rented a luxurious gated estate in Water Mill. The house is listed for $5.995 million with Craig Beem of Beem Hamptons.
Was Tekashi 6ix9ine Hospitalized?
Yes, Tekashi was hospitalized on October 1, 2020. He had to be hospitalized after having an overdose from mixing two Hydroxycut diet pills with a McDonald's McCafé coffee. However, Tekashis lawyers denied the claim of overdose.
What happened to Tekashi 6ix9ine?
Tekashi was assaulted inside a steam room at an LA Fitness gym in Palm Beach County, Florida in March 2023. His assault video was all over the internet. He got facial cuts and had to be hospitalized to cure his injuries. However, no one was arrested for the attack so far.
Why did Tekashi 6ix9ine go to Jail?
Tekashi has multiple cases against him. He was kept in prison after prosecutors claimed that he planned a shooting in which an innocent bystander was wounded. His jail time got reduced as he made a deal with the prosecutor to help convict gang members Anthony "Harv" Ellison and Aljermiah Mack.
Tekashi was found guilty of the use of a child in a sexual performance. He later denied that the victim was a minor and that he was 17 at the time. However, police records say the rapper would have been 18 at the time of the offense. He was also charged with racketeering. Now, he is out of jail.
How Tall is Tekashi 6ix9ine?
Tekashi is 5 feet 7 inches tall and his body weight is 68 kg. His shoe size is 11 Us. Moreover, Tekashi has an attractive pair of brown eyes and long colorful hair.
Does Tekashi 6ix9ine have a Tattoo?
Yes, Tekashi has a tattoo. He has 69 tattooed over 200 times on his body. His right arm also has a few dollar signs in between. The meaning behind his 69 tattoos according to him is:
"Because you are right, doesn't mean I'm wrong. It is a question of perspective. Turn number 6 upside down and it is 9 but remains the same from a different perspective. So open up your heart and mind.' He is a supporter of the 'SCUM gang,"
Rapping Career of Tekashi 6ix9ine
Tekashi is an American rapper by profession.
He collaborated with Bodega Bamz on his first music video.
He used to upload his music videos on-site like SoundCloud and YouTube.
Some of his track names are Yokai, Hellsing Station, and Gummo.
His song Exodia such as Go Crazy, Owee, and Zeta Zero 0.5 was released in 2017.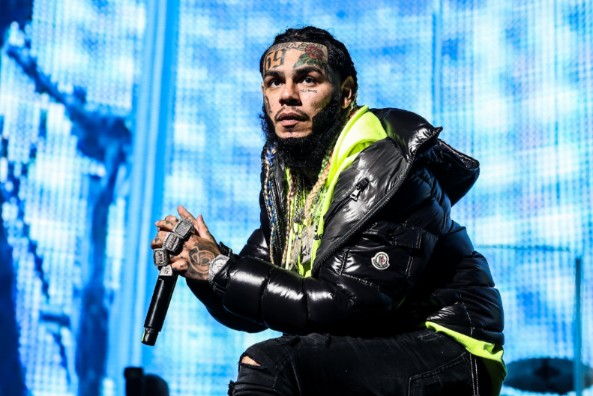 His first debut Europe tour was in the spring of 2017.
Tekashi's single Gummo became the 12 on the Billboard Top 100.
His other two songs Kooda and Keke also made it to the Billboard Top 100.
FAQs of Tekashi 6ix9ine
What happened to Tekashi 6ix9ine's stepfather?
Tekashis stepfather was murdered in 2009. His real father was a heroin addict he was in a prison for five years for selling drugs. Tekashi didn't know his father until he was 9 years old.
Why does Tekashi 6ix9ine have a Japanese name?
Tekashi has revealed that his name was inspired by Japanese anime characters, not by any tattoo artist.
Why was Tekashi 6ix9ine arrested in his teenage?
Tekashi was arrested for selling heroin in front of a store. He also beat up the store owner and served a jail sentence. He didn't have to be in a  prison for long as he was a minor.
Did Tekashi 6ix9ine gain weight?
Yes, Tekashi weight more than 200 lbs after leaving prison. He lost 30 lbs after using the medication since he was released.