About Steve DeAngelo: Biography, Facts, Career, and Life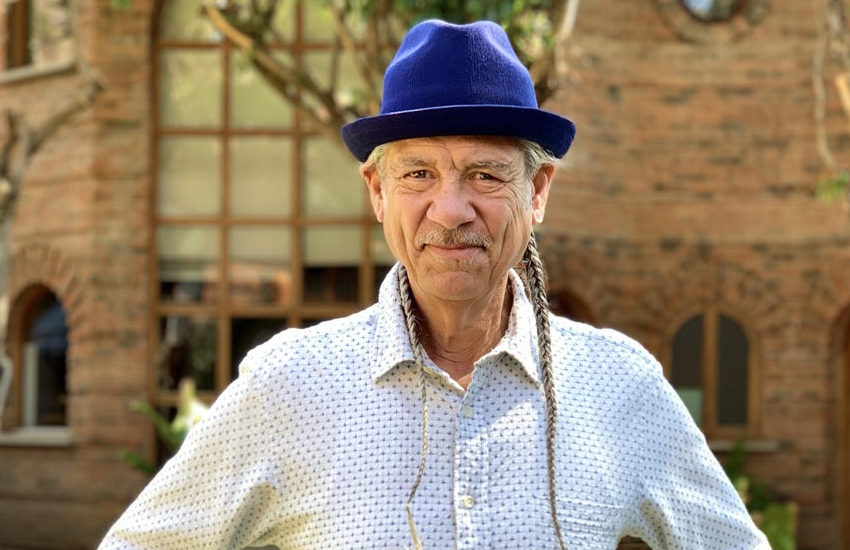 Where there's a call for marijuana reform, Steve DeAngelo is right behind it. With his signature top hat and pig-tailed hairstyle, he's taking the world by storm.
Cannabis has always been a part of his life. As an avid supporter of marijuana since a young age, he believes that the plant isn't receiving the well-deserved credit it needs.
DeAngelo is a well-respected leader at the forefront of the weed industry with a goal of showing the world the beauty of the herb.
It's thanks to advocates like him that cannabis enthusiasts today have the freedom to cultivate and choose between autoflower and feminized seeds. Who exactly is Mr. DeAngelo, and why is weed such a big part of his life? Find out.
Steve DeAngelo Biography and Facts
Steve DeAngelo's bio is pretty straightforward, with a consistent theme of weed advocacy. He was born on 12 June 1958 in Philadelphia, Pennsylvania. The 64-year-old (as of 2022) activist, educator, author, entrepreneur, and investor spent most of his life advocating for cannabis.
His determination opened many doors in the US for marijuana enthusiasts. Former California governor, Willie Brown, titled him "The father of the legal cannabis industry." His great passion for the plant and the wellness benefits it provides has always been his motivation for legalizing cannabis.
His run-ins with the law throughout his life discouraged him from having children. Subjecting them to an imprisoned father wasn't part of his parenting plan. In 1984, he graduated summa cum laude from the University of Maryland.
He assisted Jack Herer with editing and publishing the manuscript for his now-famous book The Emperor Wears No Clothes. De Angelo is the author of The Cannabis Manifesto, in which he writes about his journey with marijuana since the 1970s.
He was the lead organizer in many 420 gatherings and orchestrated the first hemp museum and tour. During the late 1990s, DeAngelo started his hemp-inspired clothing and accessories business.
Today, DeAngelo lives in Oakland, California, with his wife. His drive and determination to legalize cannabis, educate people, and free the incarcerated continues. Many of his achievements in life are cannabis-related. He believes it's not just a way of life but a culture.
Steve DeAngelo's Professional Career
De Angelo has various notable and respected business accomplishments. Apart from his strong public presence as an activist, he's on the boards of multiple professional companies that stand behind cannabis. Take a closer look at those business ventures:
Harborside (2006–2020)
Harborside was co-founded and chaired by DeAngelo from 2006 to 2021. The company believes in cannabis for wellness. This publicly traded entity listed on the Canadian Securities Exchange is one of the first six licensed dispensaries in the United States.
It's one of the first in the country to focus on educating seniors, veterans, and families about cannabis health benefits. Harborside is a California-based company with more than 300,000 registered patients.
The business is a multi-award-winning marijuana-inspired company, and it won Best Dispensary in California in 2017. This achievement set the industry standard for all future dispensaries.
Steep Hill Inc. (2007–present)
Steep Hill Inc. is one of the first US marijuana labs testing medicinal and adult-use cannabis. DeAngelo, David Lampach, and Addison DeMoura founded the company in 2007.
Arcview Group (Mar 2010–Jan 2018)
DeAngelo is a co-founder of the first cannabis investment company. The network aims to assist hemp and marijuana-inspired businesses. Their values are built around social justice and responsibility, giving everyone a fair chance at success.
The Last Prisoner Project (2019–present)
DeAngelo founded this non-profit company in 2019. The Last Prisoner Project aims to free all those incarcerated for cannabis possession. He also advocates for the release of Brittney Griner on his social media accounts.
Other projects DeAngelo has encompassed throughout his career are:
Weed Wars Chronicles
280E Reform
Honors and rewards he holds:
Cannabis 50 (Dec 2019)
Hall of Fame (Dec 2019)
Lifetime Achievement Award (Dec 2019)
20 Most Influential People in Cannabis (2015)
The Lester Grinspoon Lifetime Achievement Award (2015)
4th place for Most Influential People in the Cannabis Industry (2014)
Steve DeAngelo's early life with cannabis
DeAngelo's journey with cannabis started when he was 13 years old in 1971. He visited a friend who was hosting a "Mexican Party." After a few puffs of marijuana, he walked home, which is when he spiritually connected with weed.
As a child, he knew the herb had a stigma and eagerly wanted to change the narrative. To avoid being hunted for the rest of his life, he aimed to help legalize the herb.
DeAngelo took part in anti-war demonstrations as a boy, which caused him to miss out on school. He eventually dropped out to join the Youth International Party (Yippies).
In the early 1990s, he attended a friend's cannabis soiree. His experience with marijuana here fueled his passion even further to legalize the herb.
Former NFL star Ricky Williams interviewed DeAngelo on his show, where he speaks openly about his love for the plant. He sees weed as a spectrum of health and wellness, not something that makes you high.
DeAngelo discusses the health benefits of aiding people with cancer, epilepsy, anxiety, and other afflictions. He describes the "high" people so often refer to as a sensation that makes you patient, enhancing your sense of play and touch and stimulating creativity. Steve DeAngelo is working hard to shift the cannabis industry away from the corporate world and back to small-scale cultivators. Commercializing marijuana increases prices, making it expensive for the average consumer to afford.
The point of legalizing weed isn't to make the rich wealthier but to provide an equal chance for all. He believes everyone who needs access to the plant (especially in seed form) should have it.