How Much Is MTV's Ridiculousness Host' Steelo Brim Net Worth 2019? His source of Income, House, and Career Details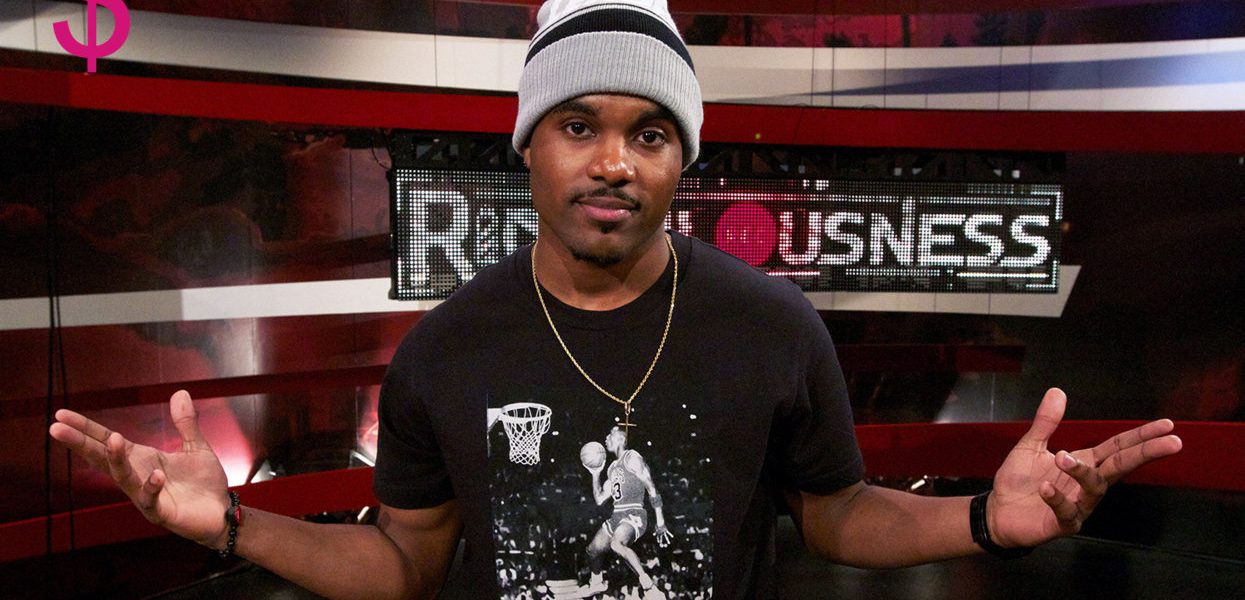 Steelo Brim is an influential television personality, host, and based in Illinois, United States. Brim rose to fame for hosting the MTV series Ridiculousness, the show was first aired in 2011.
When your self-worth goes up, your net worth goes up with it. MTV's Ridiculousness host Steelo Brim owes a party-ready spot in Toluca Lake.
How much is Steelo Brim Net Worth in 2020?
Steelo Brim Net Worth and Salary: Steelo Brim has a net worth of $3 million. He is one of the well-paid figures on television. Brim receives $140,000 per episode. In early March 2018, the Ridiculousness host Steelo Brim has put his Toluca Lake on sale for $1.445 million. The roughly 3,000-square-foot interior was built in 1923 and extensively updated.
What is the value of his House?
He purchased the house 3 years ago for $1.24 million. The 1920s traditional home includes-living and dining rooms, a center-island kitchen, a walk-in closet, and a fireplace for a total of three bedrooms and 3.25 bathrooms. It displays a custom swimming pool and a home theatre as well.
Steelo Brims and Chanel West Coast have paid $3.399 million for a Cape Code estate built this year. In addition, Steelo Brim has snapped up a brand new 5,700-square-foot Cape Cod in Thousand Oaks for the same price. The 2-story Cape Cod consists of an indoor living room, gourmet kitchen, dining area, glass-encased wine storage, and a detached pool house.
Steelo Brim's Career
Steelo Brim started his professional acting career with a role in the film, "Hardball" directed by Brian Robbins in the early 2000s.
Brim moved to Los Angeles to pursue a career in the music industry at the age of 19.
He worked for various radio stations, as an A&R executive before he met Rob Dyrdek.
He was invited to co-host, "Ridiculousness", an American comedy clip show on MTV that showcases viral videos.
Brim has hosted Ridiculousness opposite skateboarder Rob Dyrdek and rapper-actress Chanel West Coast since 2011.
With its eight seasons being recorded, Brim held the position of the creative producer of the show.
Except for his work on Ridiculousness, also he appeared on "Rob Dyrdek's Fantasy Factory" and in the short film, "Orange Drive" with stars,  Julie Alexander, Chad Alligood, Libe Barer, and many others.
Most noteworthy, he gave a voice to the animated show "Wild Grinders" on NickToons. That was created and produced by Rob Dyrdek.
Regularly, Brim was on "Rob Dyrdek's Fantasy Factory" premiered in March 2009 and ran until the year 2015.
As of present, he has appeared on the MTV show Ridiculousness from 2011.
In 2014, Brim appeared in an episode of the TV series Teenage Mountain Lion and in the video game NBA 2K17.
In 2014, he was an executive producer on the TV mini-series documentary "Basic Math Day One" which follows MTV television personality and entrepreneur.
Interesting facts of Steelo Brim
Steelo Brim was born in Chicago, Illinois, the United States on 5, June 1988.
As of 2019, his age is 31 years old and his horoscope is Gemini.
He is of Afro-American ethnicity and holds an American nationality.
Brim attended Whitney Young High School in Chicago, Illinois, and later, he had enrolled at the Morgan State University in Baltimore, Maryland.
Steelo has very attractive body features with a height of 5 feet 8 inches and his weight is 65 kg / 143 lbs.
Brim's net worth of 2019 is estimated to be around $3 Million.
He has a beautiful black Ferrari GTB Coupe RWD which costs above $252,800.
Currently, Brim Steelo is in a romantic relationship with his girlfriend, Conna Walker, a fashion designer, and owns a fashion house named 'House of CB'.
The brim is active on various social networking sites like Facebook, Instagram, and Twitter
Steelo Brim's hair and eye both are black in a color.