What is American Rapper-Snoop Dogg's Net Worth? How Does Snoop Dogg Spend His Money? What happened to Snoop Dogg?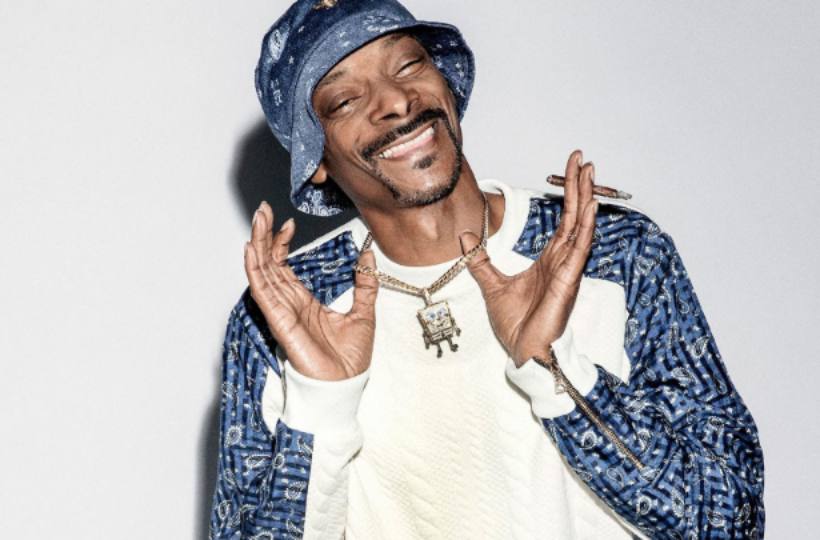 American rapper, Snoop Dogg is one of the wealthiest and most successful rappers to come out of the 1990s rap scene. Besides, he is also a media personality, actor, and businessman.
He is regarded as one of the wealthiest and most successful rappers to come out of the 1990s rap scene. So, let's find out more about how much his net worth is, his career, and other many interesting facts below:
What is Snoop Dogg's Net Worth?
Snoop Dogg has an estimated net worth of $150 million as of 2021 which he earned through his professional career as a rapper. Apart from that, he also earns some amount from investment ventures in the retail, digital media, and film industries. As an actor, he appeared in the movie Starsky and Hutch, where his paycheck was around $500k.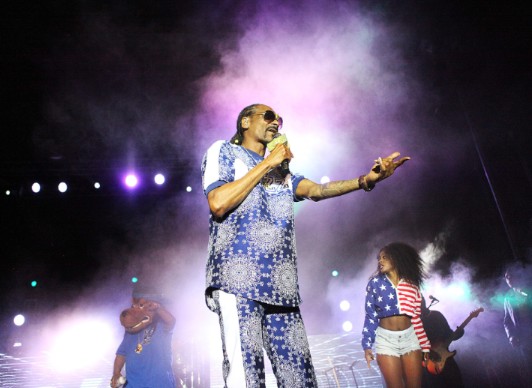 Also, he is associated with the Snoopify app, which generates more than $30k per week. He is earning a decent amount of cash from his YouTube channel as well. Snoop is regarded as one of the richest rappers so there is no doubt he is living a lavish lifestyle with his family members somewhere in the United States.
How does Snoop Dogg spend his Money?
Snoop loves to spoil himself by spending money buying luxurious houses and cars. Also, he enjoys smoking weed, which costs a huge amount of money.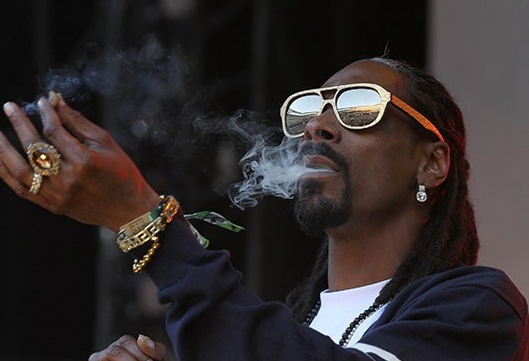 Snoop stated that he smokes 81 blunts per day which means he spends a million dollars on weed every year. Apart from that, he has a huge collection of expensive jewelry.
House & Car Collection of Snoop Dogg
As we have already mentioned above, Snoop loves to spend money on luxurious and expensive mansions. In the year 2007, he sold a Mediterranean-style home for $1.83 million which he bought for $660k in 1994. His 6,527 square foot house was located in Claremont, California which featured eight-bedroom. He bought another house in Diamond Bar, Calif for $720k.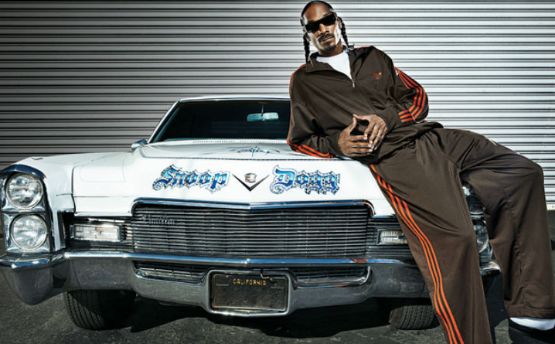 Snoop is fond of expensive cars. His car collection includes Polaris Slingshot, Chrysler 300C, 1974 Cadillac Snoop DeVille Lowrider, Cadillac Coupe Deville, Ferrari 458 Italia, 011 Ford Mustang GT, Dodge Challenger SRT8, and so on. His passion for cars is not limited to a particular make or model. He said:
"I collect a lot of old school cars, cos when I was growing up I used to see Cadillacs with nice-looking interiors and I always wanted to have one."
What happened to Snoop Dogg?
Some of his fan's Facebook pages stated the death of Snoop and they were asking people for their sympathy and condolences in the form of likes and created a complete mess over social media. Some of them even believed the news and shared some condolences.
However, the news turned out to be completely false as Snoop was found out alive and kicking his career. The king of the rap world Snoop is fit and fine.
No, Snoop is not related to Wiz Khalifa. They are the biggest rappers in the world but separated almost by generation. There were some rumors swirling that Wiz was the nephew of Snoop, but this was completely false news.
Rapping Career of Snoop Dogg
Snoop had a keen interest in rapping since a young age so he started to rap in sixth grade.
He became a member of the notorious Crips gang in Long Beach during his teenage days.
He came to the media spotlight after collaborating with Dr. Dre's album, The Chronic.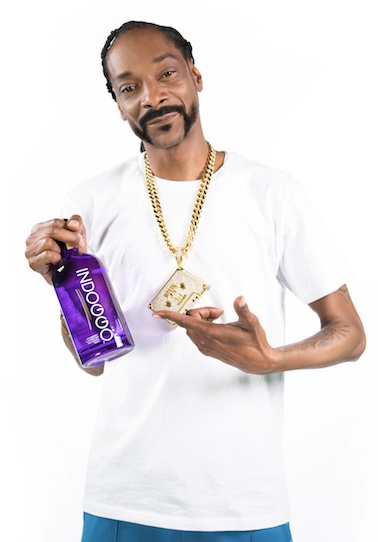 Since then, Snoop has never looked back.
Some of his hit albums are Doggystyle, Tha Last Meal, Tha Blue Carpet Treatment, Doggumentary, Bush, Neva Left, and many more.
Quick Facts of Snoop Dogg
Snoop Dogg opened his eyes on 20th October 1971, in Long Beach, California, the United States of America.
As of 2021, he is at the age of 50 years old while his horoscope is Libra.
He was born Calvin Cordozar Broadus Jr.
His parents are Vernell Varnado (father) and Beverly Tate (mother).
He grew up with his brother, Bing Worthington.
By nationality, Snoop is an American while he belongs to African-American ethnical background.
He is happily married to his wife, Shante Broadus.
His children are Cori Broadus, Julian Broadus, Cordell Broadus, and Corde Broadus.
Snoop stands at a height of 6 feet 4 inches tall while his body weight is 85kg.
Snoop has black-colored hair while his eyes are dark brown in color.
Tagged:
American Rapper