Irish Singer-Sinéad O'Connor Died at 56! Details on Her Husbands and Children; Songs and Albums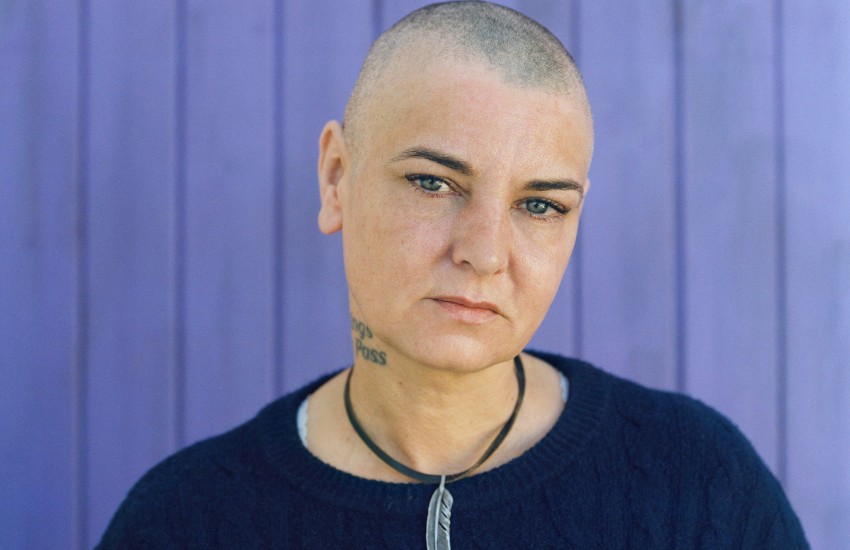 An Irish singer and musician, Sinéad O'Connor is in the media limelight after releasing the studio album, The Lion and the Cobra in 1987. Her second album, I Do Not Want What I Haven't Got became a super hit and its single, Nothing Compares 2 U even received the Billboard Music Awards.
Her popular albums are Universal Mother, Faith and Courage, Sean-Nós Nua, and Throw Down Your Arms. As a singer, she used to sing in Alternative rock pop, rock-folk, and rock genres. 
Early Life of Sinéad O'Connor
Sinéad O'Connor was born Sinéad Marie Bernadette O'Connor on December 8, 1966, in Dublin, Ireland. If she was alive she would be at the age of 57. Her zodiac sign was Sagittarius and she used to celebrate his birthday on the 8th of December every year. Her parents are Johanna Marie O'Grady (mother) and John Oliver "Seán" O'Connor (father).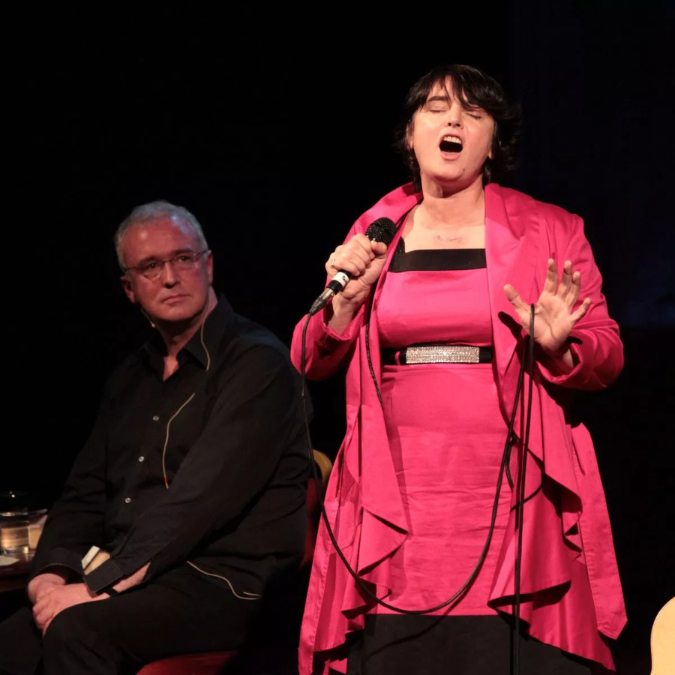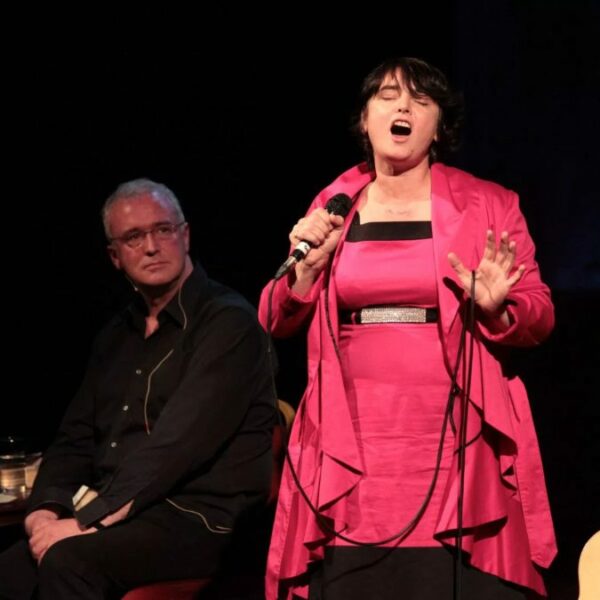 Her mother died when she lost control of her car on an icy road and crashed into a bus on 10 February 1985.  Her father is a structural engineer and spent her early life with four siblings named Joseph O'Connor, Eimear O'Connor, Eoin O'Connor, and John O'Connor. Joseph is a popular Irish novelist.
Sinéad's paternal grandparents were Thomas O'Connor and Ellen "Nellie" O'Neill while Patrick O'Grady and Kathleen "Kit/Kitty" Roche are her maternal grandparents. She had Irish citizenship and belongs to the Irish ethnicity. She was an Islam. Sinéad studied at Newtown School, Waterford, and joined Parnell School of Music where she was trained by her teacher Frank Merriman.
Four Failed Marriages of Sinéad O'Connor
She was married for the fourth time to Barry Herridge, a psychotherapist from Ireland at a drive-thru wedding in Las Vegas on December 8, 2011. After 16 days of their marriage, they separated because of the pressure Barry received from his family member. They were spotted together after some months leaving a pub in Ireland in early January 2012.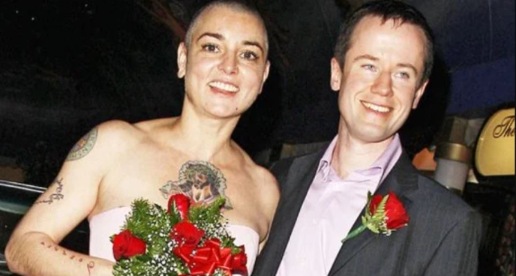 Her first husband was John Reynolds, a drummer and music producer. They met when Sinead traveled to London as the lead singer in the band TonTon Macoute. They tied the wedding knot in 1987 and divorced in 1991. She married for the second time with Nicholas Sommerlad. They met with the help of their mutual friends and started dating in February 2001.
Nicholas proposed to her in June 2001 and they married secretly in Anglesea, Wales in August 2004. They officially separated in May 2004. Her third husband is Steve Cooney, an Australian-Irish musician. They got married in July 2010 and they officially divorced in April 2011. Sinéad was the reason behind their split.
Sinéad O'Connor's Past Relationships
She was in a relationship with Frank Bonadio in early 2006. The main reason behind their breakup was difficulty arising from Bonadio's previous marriage which split on 17 February 2007. She dated a musician, Donal Lunny from 2003 to 2004. From 1885 to 1996, she was in a relationship with an American filmmaker,  John Waters.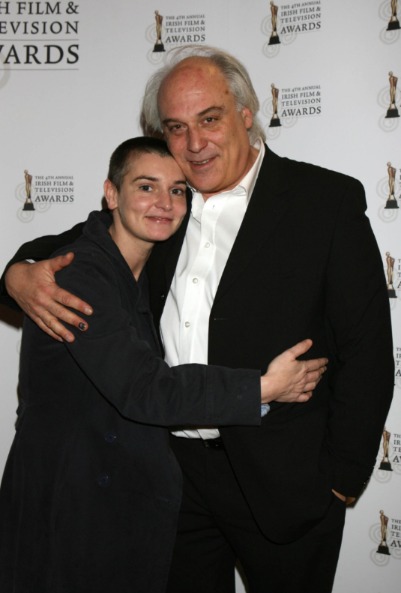 She had an affair with Peter Gabriel from 1992 to 1993. Singer, Peter met her at the Amnesty International human rights benefit concert in Santiago, Chile held on 13th October 1990. they dated secretly for a year. In 1990, she was rumored with Anthony Kiedis and Tex Axile.
Sinéad O'Connor, Mother of Four
She gave birth to four children with different partners. She welcomed her first son, Jake Ryenold (born June 16, 1987) with John Reynolds. Sinéad welcomed a daughter, Roisin Waters (born March 6, 1996) with John Waters. She lost custody of Roisin and agreed for her daughter to live with her father.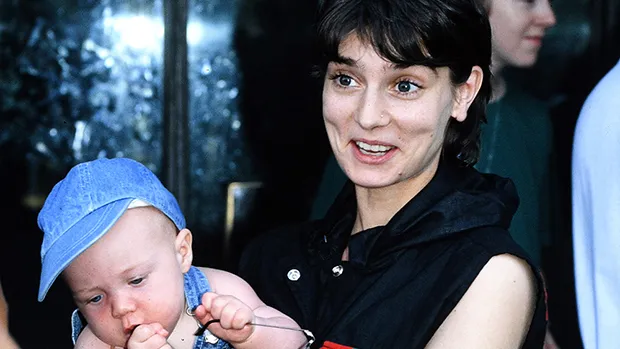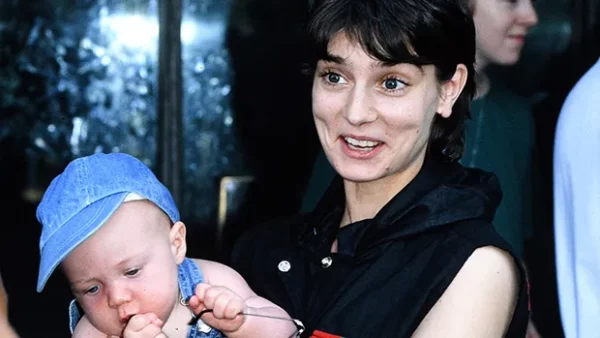 She conceived Shane Lunny with Donal on March 10, 2004. Shane also died due to suicide on January 7, 2022. He was found dead two days after he was reported missing. She gave birth to a son named Yeshua Bonadio with Frank on December 19, 2006. Sinéad became a grandmother to Jake's child in July 2015.
Sinéad O'Connor's Net Worth & House
Connor had an estimated net worth of around $500k at the time of his death. She earned this amount throughout her professional career. Her monthly salary was $9.91k. She was living in her penthouse apartment in southeast London. Sinead used to pay £ 3k a month and has white walls of the home's exterior lined with rainbow bricks.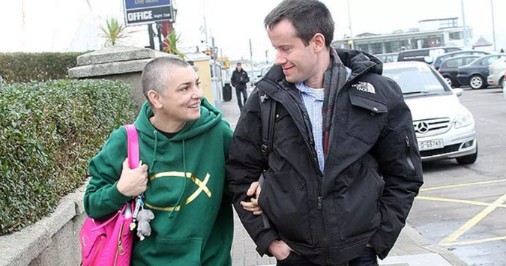 Sinéad O'Connor Died at 56
She left this universe on 26 July 2023. Sinead was only 56 years old at the time of her death and was living in her penthouse apartment which is located at Herne Hill, London, United Kingdom. Her family confirmed her death in a short statement which reads;
"It is with great sadness that we announce the passing of our beloved Sinead. Her family and friends are devastated and have requested privacy at this very difficult time."
Previously, she suffered from fibromyalgia which she announced in early 2000. Due to this she even stopped her singing career from 2003 to 2005. She suffered from gynecological problems for over three years and had a hysterectomy in August 2015.
Her Relationship with Prince
She met Prince Roger Nelson a few times but their relationship was quite complicated. Prince used to stalk her and they had a fight because he didn't like her saying bad words in music. She also revealed her fight with him at the Norwegian station NRK in November 2014.
Sinéad used to provide drugs to him. She also revealed that Prince used to consume high amounts of drugs and called him that he used to beat women. Arsenio Hall filed a lawsuit against her because she said that he provided her drugs for Prince. Due to this, she apologized to Arsenio via Facebook posts so Arsenio dropped a $5 million lawsuit against her.
Her Height & Tattoos
Sinéad stood at the height of 5 feet 5 inches and his body weight was 60kg. Her body measurement includes 33-28-35 inches. Sinéad had an alluring pair of green eyes and brown hair and used to wear 7 (US) sized shoes.
She had several tattoos like the letter, B and a Q on her face. Sinéad's other tattoos are King of Kings, Lord of Lords, Earth's rightful ruler pierced on her left arm and a giant image of Jesus inked on her chest.
Sinéad O'Connor's Singing Career
Paul Byrne discovered her when she was singing Evergreen by Barbra Streisand.
She was only 15 years old when she recorded a song, Take My Hand for the band, In Tua Nua.
After meeting Colm Farrelly in Hot Press they formed a band named Ton Ton Macoute in mid-1984.
Then, she signed with Ensign Records and provided vocals for the song, Heroine.
In 1987, she released her first album titled, The Lion and the Cobra in association with Chrysalis Records.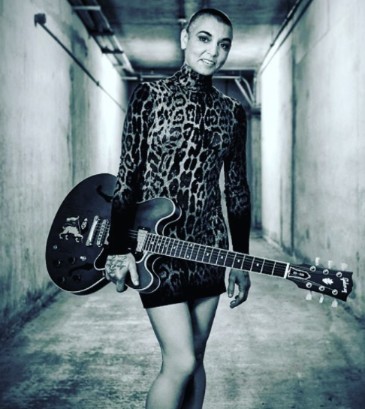 She released albums like Am I Not Your Girl?, Universal Mother, Faith, and Courage from 1992 to 2000.
Sinéad and R&B singer Mary J. Blige performed the song, This Is To Mother You in January 2010.
She released her album, The Vishnu Room, on 11 August 2014.
Songs & Albums
Her hit albums are I'm Not Bossy, I'm the Boss, How About I Be Me (and You Be You)?, Throw Down Your Arms, I Do Not Want What I Haven't Got, The Lion, and The Cobra. She released songs like Drink Before the War, I Want Your, The Emperor's New Clothes, I Am Stretched on Your Grave, Silent Night, Success Has Made a Failure of Our Home, etc.
Books
She wrote books like Rememberings, Sinead O'Connor: My Story as Told to Michael Sheridan, and Rememberings Signed Edition: Scenes from My Complicated Life.
Awards & Nominations
In 1990, she won MTV Video Music Award for Best Post-Modern for her song, Nothing Compares 2 U.
She won the nomination of Choice Music Prize 'Classic Irish Album for,  I Do Not Want What I Haven't Got in 2023.
She won World Soundtrack Award for Best Original Song Written Directly for a Film for her song,  Lay Your Head Down in 2012.
FAQs of Sinéad O'Connor
Why did Sinéad O'Connor change her name?
Sinéad changed her name because she wanted to be free from patriarchal slave names and changed her name to Magda Davitt legally in 2017.  Later, she again changed her name to Shuhada' Sadaqat because she converted to Islam in 2018.
Why was Sinéad O'Connor banned by American radio?
Sinéad was banned by American radio because when she was doing her gig, the national anthem was played and she took a stand against it. So, all American radio banned her in 1990.
Did Sinéad O'Connor go to asylum?
Yes, she went to an asylum named Magdalene Asylum. She was only 15 years old when she shoplifted and go to the Grianán Training Centre for eighteen months.
Did Sinéad O'Connor have mental health issues?
Yes, Connor had mental health issues. She has suffered from bipolar disorder, depression, complex post-traumatic stress disorder (CPTSD), and suicidal thoughts. Due to this, she even attempted suicide in 1999.
Is there a documentary about Sinéad O'Connor's life?
Yes, there is a documentary about Sinéad's life. The title of the documentary is Nothing Compares, a fiery which was released in 2022.  Kathryn Ferguson, an Irish filmmaker documented her.
Was Sinéad O'Connor a lesbain?
Yes, she was a lesbian and she came out in 2000. She also refers to herself as three-quarters heterosexual and a quarter gay.
Tagged:
Irish singer