Who is The Basketball Player-Sedona Prince's Girlfriend? Is Sedona Prince Lesbian? Explore more about Her Parents with Quick Facts!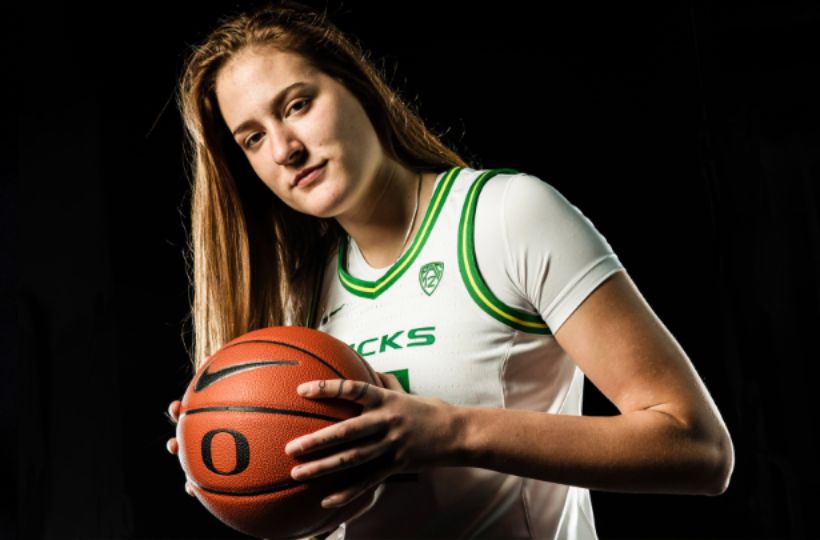 American basketball player, Sedona Prince is famous for playing as forward to the Oregon Ducks Women's basketball. She is recognized as one of the early stars of the 2021 NCAA tournament.
Being a public figure, her fans are curious to know more about her personal side. So, today we'll discuss more his personal life which includes his girlfriend, family, and other many interesting facts.
Who is Sedona Prince's Girlfriend?
Sedona Prince is in a romantic relationship with her partner, Rylee Leglue. Her girlfriend, Rylee is a Tiktok star who has amassed millions of followers on her TikTok account. Sedona recently announced her relationship with Rylee through her social networking sites. She used to mention her girlfriend as her best friend in her past days. They have been dating for a few years now but they are yet to disclose their first meeting to the public.
They can be often seen together at several public events as a couple. The couple is leading a healthy relationship without any sign of breakup or separation. Sedona might have dated some ladies in her past days but she is yet to share the information with the public. On the other hand, she is free of rumors and controversies at the moment.
Is Sedona Prince Lesbian?
Yes, Sedona is openly a lesbian. Through her Instagram live interview, she disclosed that she find out she was a lesbian in her freshman year of high school but did not come out until she started studying at college. She further added:
"It was difficult. I came out when I came to college. I didn't really have relationships in high school at all, I wasn't really focused on that, didn't really know who I was as a person, I knew I was gay freshman year of high school, but I just didn't accept it until I could really be who I wanted to be, and that was in college when I was out of my hometown in a much bigger place with people who didn't know. And I'm like, "I'm just gonna be whoever I wanna be." I started realizing I love women and I'm gay, and it was big for me because I grew so much. Now I'm so open with my story and who I am as a person, my sexuality, for the purpose of hopefully helping other kids open up and be comfortable with who they are."
Why did Sedona Prince leave Texas?
Sedona left Texas because she was quite inactive during her freshman season because she was healing from her broken leg at that time. However, she was forced to ride the bench and elected to leave Texas due to those medical reasons.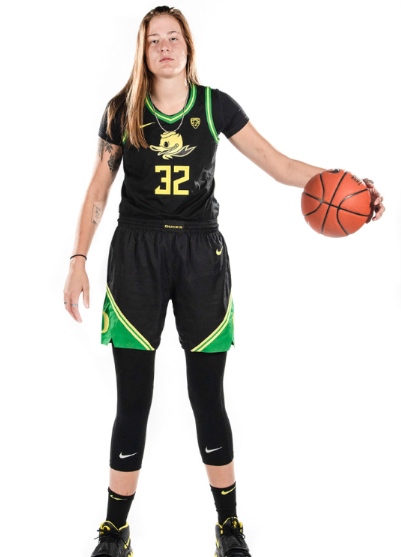 What do Sedona Prince's parents do?
Sedona's parents are James Prince (father) and Tambra Prince (mother). Her mother was also an athlete who played college basketball and volleyball at St. John's College in Kansas. On the other hand, her father served in the United States Marine Corps from 1985 to 1989. She grew up with her brother, Diego Prince.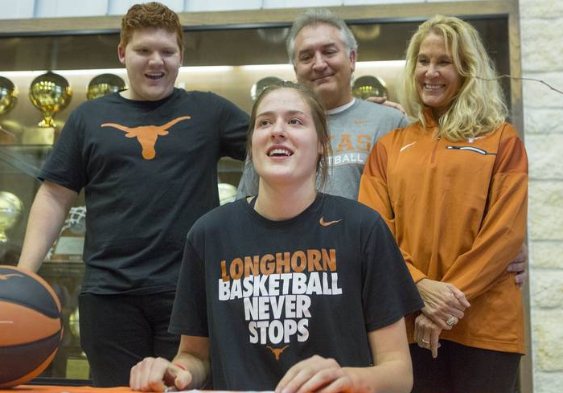 What is Sedona Prince majoring in?
She is currently majoring in Human Dimensions of Organizations at the University of Oregon in Eugene, Oregon. She finished her high school education at Liberty Hill High School in Texas.
Quick Facts of Sedona Prince
Sedona opened her eyes on 12th May 2000, in Hemet, California, the United States of America.
As of 2021, she is at the age of 21 years old while her horoscope is Taurus.
Every year, Sedona celebrates her birthday on 12th May.
By nationality, Sedona is an American while she belongs to a mixed ethnical background.
Sedona has an estimated net worth of around $2 million as of 2021.
Sedona stands at a height of 6 feet 7 inches tall while her body weight is 88kg.
Prince's hair and eyes are brown in color.
Tagged:
American Basketball Player