Ron Perlman Married to Allison Dunbar; His Estimated Age and Net Worth 2023 | Movies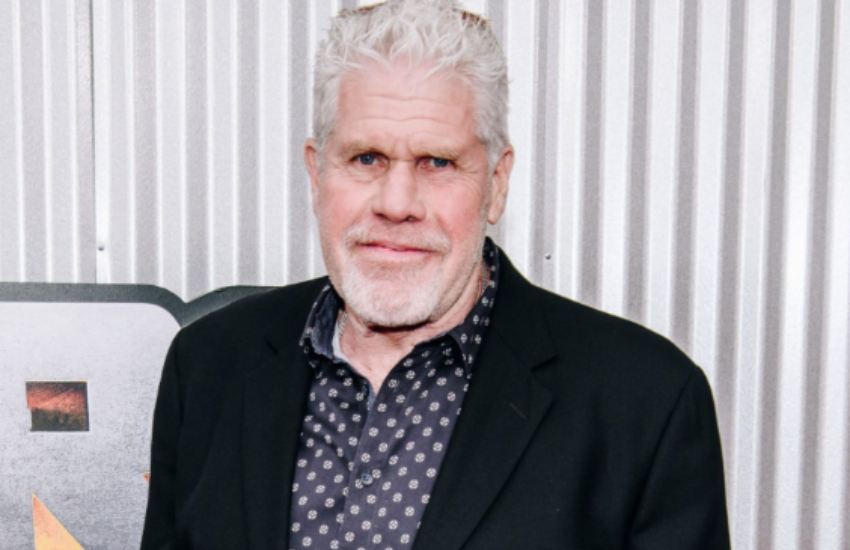 Ron Perlman is an American actor, voice actor, and comedian who is famous after playing the role of Amoukar in Jean-Jacques Annaud's movie, Quest for Fire. His appearance in the movie made him earn the nomination for Best Performance by a Foreign Actor at Genie Award.
He appeared in tv shows like Phantom 2040 and The Cisco Kid. He lent his voice to the character Clayface in a 1994 video game titled, The Adventures of Batman & Robin.  
Early Life of Ron Perlman
Ron Perlman was born Ronald N. Perlman on April 13, 1950, in Washington Heights, Manhattan, New York City, New York, United States. As of 2023, Perlman is 73 years old. Perlman zodiac sign is Aries and he celebrates his birthday on the 13th of April every year. The name of Ron's parents is Bertram Perlman (father) and Dorothy Perlman (mother).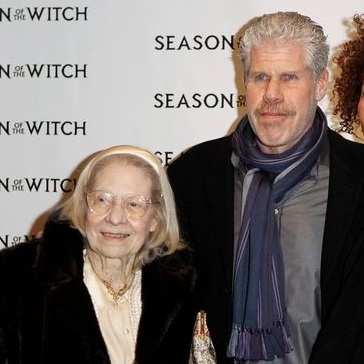 His mother used to work as a municipal employee while his father was a jazz drummer and television repairman. His paternal grandparents are Julius Lipman Perlman and Rebecca Reba Nussbaum while his maternal grandparents are Jack/Jacob Rosen/Rozyscki and Rosie Rozyscki.
He holds American citizenship and belongs to an Ashkenazi Jewish ethnic background. Perlman follows Jewish as a religion.
Education of Ron Perlman
In 1967, he graduated from George Washington High School. He completed a bachelor with a degree in Arts from Lehman College in 1971. In 1973, he graduated holding a master's degree in theater arts from the University of Minnesota.
Ron Perlman's Wife
His wife is Allison Dunbar, an American actress. He met Allison on the set of the movie, StartUp in 2018. They were first photographed kissing in Pasadena, California in May 2019. They exchanged wedding vows on 28th June 2022.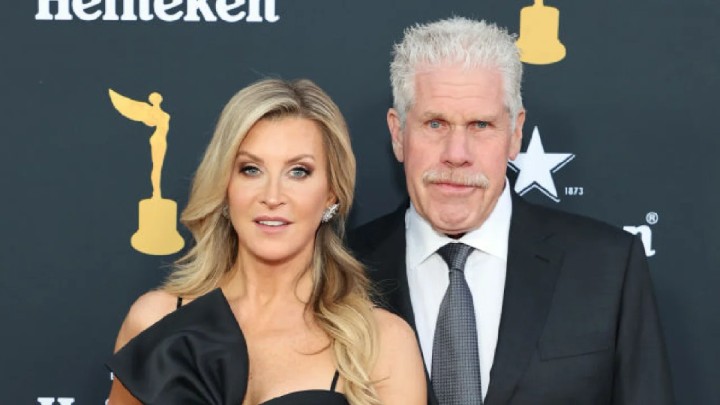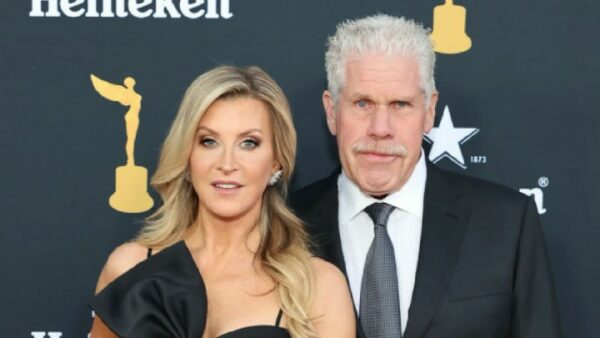 Ron Perlman's Ex-Wife & Past Relationships
His first wife is a jewelry designer, Opal Perlman. Ron and Opal tied the wedding vows on 14th February 1981. They remained a married couple for more than three decades and filed for divorce in May 2019. After two years, their divorce was finalized, and he had to give Opal a settlement of $1.5 million and $12,500 a month. Opal also received a Mercedes Benz along with Los Angeles Home.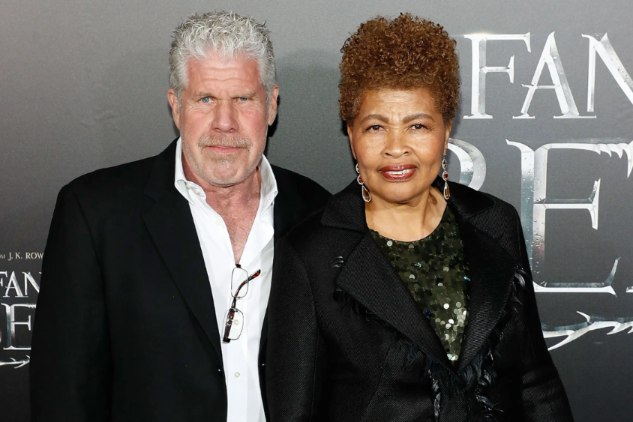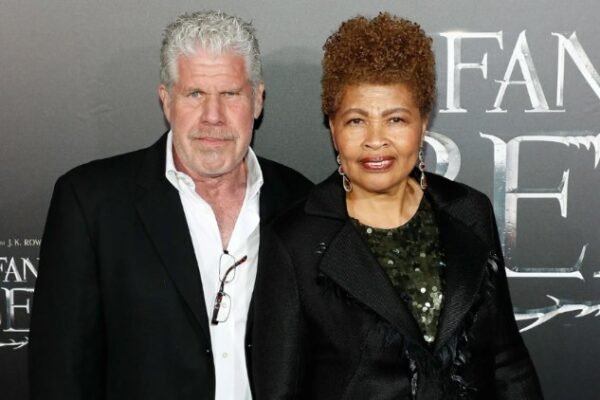 He dated an American actress, Katey Sagal in 2008. They were in the same series, Son of Anarchy where they dated each other for a few months. In 1987, he was in a relationship with Linda Hamilton.  Linda and Ron had an affair on the set of Beauty and Beast. He had an affair with an actress,  Selma Blair in 2008.
Ron Perlman's Children
Ron is a father of two children, a son, and a daughter. He gave birth to Blake Perlman and Delroy Edwards with his ex-wife. Blake is an actress and was born on January 7, 1984, while Delroy works as a musician and was born on March 28, 1990.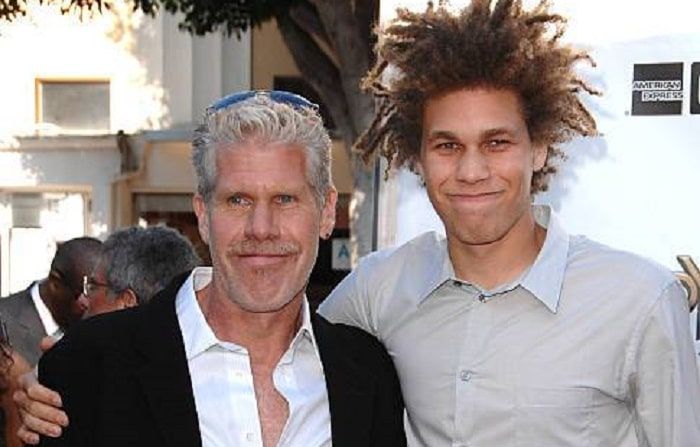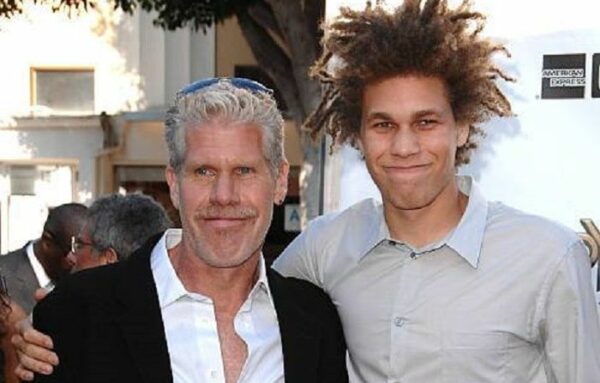 Ron Perlman's Net Worth, House & Cars
Perlman has an estimated net worth of around $6 million as of 2023 which he earned through his professional career. An average salary of an American actor is around $68,939 a year so, Ron earns this range of money annually.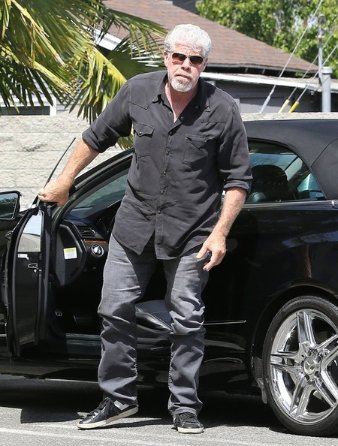 He owns cars like Tesla, Mercedes Benz, BMW 5-series, and the Audi A6. Perlman has a 5 bedrooms mansion with a swimming pool and huge ground in Los Angeles, California which has a market value of $3 million.
Ron Perlman Explains 'Heated' Warning to Studio Exec
He posted a video regarding a dispute between a writer and an actor who are on strike to show them humanity saying:
"Listen to me, motherf–ker. There's a lot of ways to lose your house. Some of it is financial, some of it is karma, and some of it is just figuring out who the f–k said that — and we know who said that — and where he f–king lives. … You wish that families would starve while you're making 27 f–king million dollars a year for creating nothing? Be careful, motherf–ker. Be really careful."
Professional Career of Ron Perlman
Ron debuted in acting theatre and acted in theatres like Knickerbocker Theatre, Brooks Atkinson Theatre, Lincoln Center, and Circle in the Square Theatre.
In 1981, he played the role of Amoukar in Jean-Jacques Annaud's film, Quest for Fire.
Then, he played the role of Vincent in the drama,  Beauty and the Beast.
Ron appeared in the movie Blade and got the opportunity to share the big screen with Wesley Snipes in 2002.
He landed the role of Ed Pollack in the thriller film, The Last Winter in 2006.
He played the role of Hellboy in the sequel Hellboy II: The Golden Army in 2008.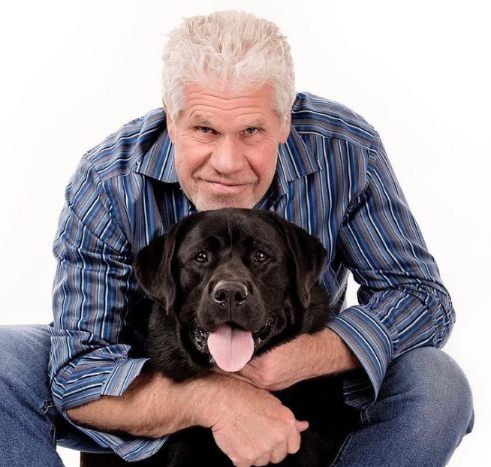 Then he played in movies like Dark Country, Season of the Witch, Conan the Barbarian, Pacific Rim,  Moonwalkers, and Fantastic Beasts and Where to Find Them.
He narrated the movie, 1000 Ways to Die while appearing in Hand of God as Judge Pernell Harris.
Movies & TV Shows
He appeared in movies like  Blade, Hellboy, The Last Winter, The Name of the Rose, Romeo is Bleeding, The Island of Dr. Moreau, Alien Resurrection, and Enemy at the Gates. Some of the tv shows he appeared in are Ryan's Hope, Our Family Honor, The Fall Guy, A Stoning in Fulham County, Batman: The Animated Series, and Tiny Toon Adventures.
Awards & Nominations
He won Golden Globe Award in the category of Best Performance by an Actor in a Television Series, Beauty and the Beast in 1989.
His appearance in the commercial, Devil's Island made him win a Silver Award at the 2003 British Advertising Awards.
 He received Genie Award's nomination in the criteria of Best Performance by a Foreign Actor in Quest for Fire.
FAQs of Ron Perlman
What is Ron Perlman's height?
He stands at the height of 6 feet 1 inches and his body weight is 83 kg. His body measurement is 32-26-32 inches. He has an alluring pair of blue eyes and short grey hair. Ron wears a shoe size of 13 (US).
Was Ron Perlman bullied?
Yes, Ron was bullied. He was bullied when he was very young and he used to focus on his career rather than being affected by the bully.
What disability does Ron Perlman have?
Ron has exfoliative cheilitis. It is a type of disability where it affects the lips and mouth and is characterized as a rare skin condition.
Are Ron Perlman and Guillermo del Toro friends?
Yes, Ron and Guillermo are friends. Guillermo offered him to appear in a movie, Cronos via letter and he still recalls it saying:
"It was a letter you don't get very often in life. The type of letter you save and when you have the money, you frame it."
How are Ron and Rhea Perlman related?
No, Ron and Rhea are not related to each other. They only share the same surname and profession but aren't connected.
What kind of cat is the Ron Perlman cat?
Ron owns a cat breed named Maine Coon. He also has a similar facial structure to a Maine coon cat.
Tagged:
Actor