Makeup and hair stylist Rochelle DeAnna McLean is famous as the wife of AJ McLean. AJ is an American singer by profession. 
When is Rochelle DeAnna McLean's Birthday?
Rochelle's birth name is Rochelle Deanna Karidis. Rochelle DeAnna McLean was born on October 7, 1981, in Arizona, the United States while she was raised in Santa Clarita, California. She is 41 years old as of 2023. Her sun sign is Libra. She celebrates her birthday on the 7th of Oct every year. Her father's name is Perry Karidis sr.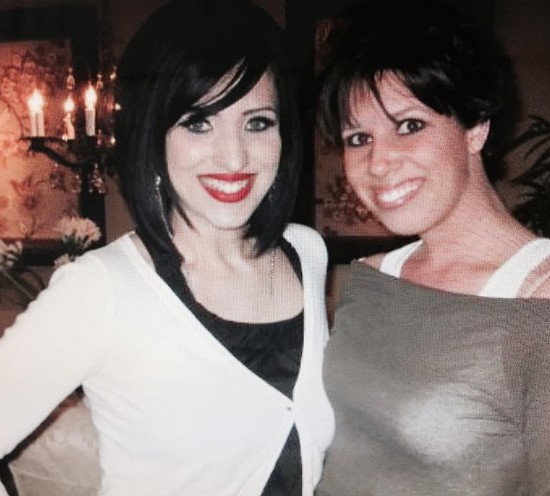 Her parents had an abusive and volatile marriage so they separated. She has two older brothers and one younger sister. Their names are Perry, Andre, and Priscilla. She is American by nationality and belongs to a mixed (Italian, Greek, and Mexican) ethnic background. Similarly, she has a belief in Christianity.
Where did Rochelle DeAnna McLean Study?
Rochelle studied at Canyon High School in Anaheim California from 1996 to 2000. She later joined Paul Mitchell Beauty School and majored in Cosmetology course from there.
Are Rochelle DeAnna McLean and AJ McLean still together?
No, Rochelle and AJ McLean are not together. Rochelle saw AJ at his Into the Millennium Concert in Las Vegas in 1999 when she was 17 years old. They finally met face to face in October 2001 at Choreographer's Carnival two years later. She was a Halloween dancer at the event. Aj and Rochelle met again after five years and Aj asked Rochlee on a date.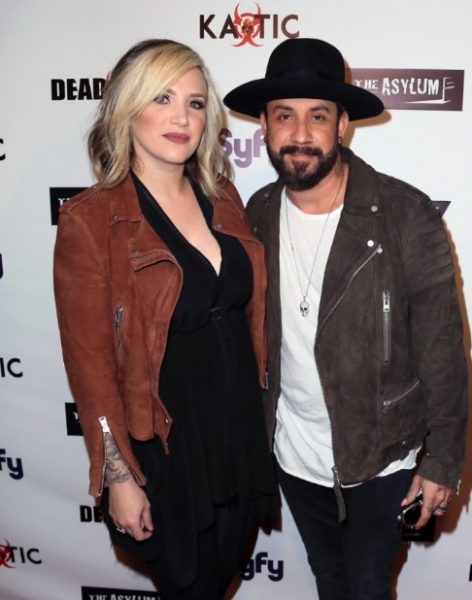 She flatly rejected him and went to have fun with her friends. The duo finally began dating on March 22, 2009. AJ proposed to Rochell during the concert, exchanging the ring on Jan 9, 2010. On AJ's birthday, he proposed to Rochelle at a club in Las Vegas on January 9, 2010.
After 12 years, the duo tied the knot at Beverly Hills Hotel on December 17, 2011. Their wedding was a Goth theme ceremony. Rocheles' wedding gown was designed by Vera Wang. The song which walked down the aisle was the time of Guns and Roses' classic song November rain.
Why did Rochelle DeAnna McLean split with her husband?
After being in a marital relationship for 12 years, they split. They have not divorced each other but are living separately to work on themselves. According to the statement given to TMZ  by AJ:
"Marriage is hard, but worth it. We have mutually decided to separate temporarily to work on ourselves, and on our marriage with the hope of building a stronger future,"
He also said:
'The plan is to come back together and continue to nurture our love for one another, and our family. We ask for respect and privacy at this time.'

'Separation is hard enough without the commentary, please be kind and remember there are children involved,'
Is Rochelle DeAnna McLean a Mother?
Yes, Rochelle is a mother of two adorable children. Rochelle and AJ welcomed their first daughter, Ava Jaymes McLean, on November 27, 2012, and their second daughter Lyric Dean McLean, on March 19, 2017.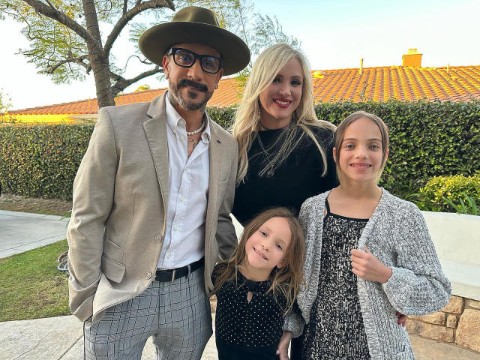 Rochelle named her daughter Ava as she is a huge fan of Ava Gardner. Ava's middle name was taken from AJ's middle name James but Rochelle spelled it differently.
AJ got to name the second baby and named her Lyrics. He said in an interview:
"I mean, lyrics… Backstreet Boys… it's pretty cool, right?"
What is Rochelle DeAnna McLean' Net Worth?
Rochelle has an estimated net worth of around $5 million as of 2023. She is earning that sum from her career as a makeup and hair stylist. According to the source, an average salary of an American makeup and hairstylist is between $19,248 and $25,724.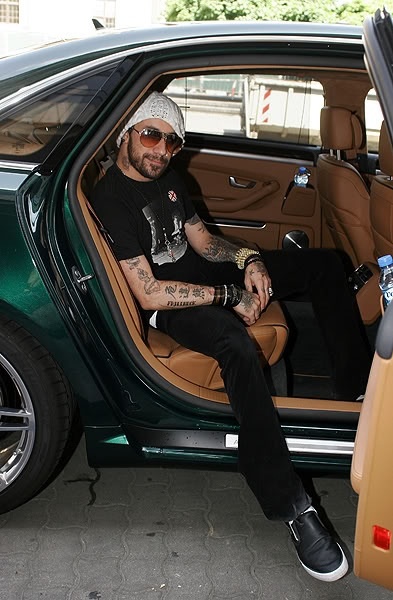 Moreover, her ex-husband AJ has an estimated net worth of around $30 Million as of 2023. He earned that hefty sum from his career as an American singer, dancer, and member of the pop vocal group Backstreet Boys. He earns money from concerts, selling tickets, and merchandise.
Did Rochelle DeAnna McLean help AJ to be Sober?
Yes, Rochelle helped Aj sobber from his long struggle with drug addiction. He has been sober since September 27, 2022. He later started working with a trainer and removed alcohol and fast food from his diet from his menu.
How Tall is Rochelle DeAnna McLean?
Rochelle is 5 feet 3 inches tall and her body weight is 64 kg. Her total body measurement is 35-26-35 inches. She has an alluring pair of grey eyes and beautiful medium-blonde hair.
Professional Career of Rochelle DeAnna McLean
Rochelle is an American makeup artist and hair stylist by profession.
She worked as a wardrobe assistant for the documentary film called Playboy Video Centrefold: Playmate Of The Year in 2005.
As a makeup artist, she worked on the short film Population suicide in 2008.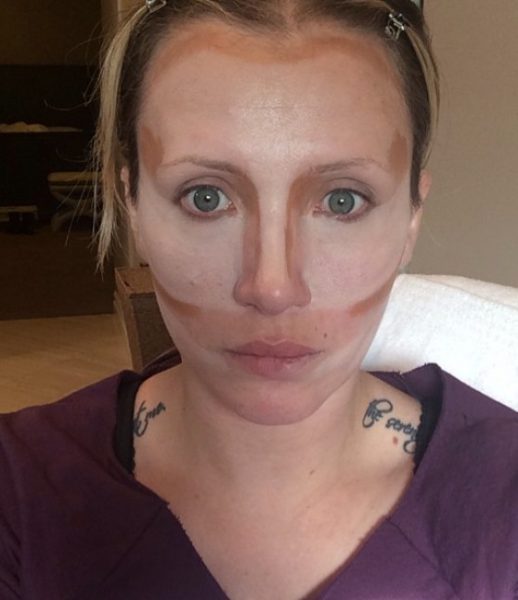 Later, she started as a make-up and hair stylist on the mini TV series called Nick's Big Show.
As a senior makeup artist, she participated in another short series Family Jwele in 2009.
Likewsie, Rochelle did makeup and hairstyle for the actress and actor working in the project Hollywood called Welcome To The Neighbourhood.
FAQs of Rochelle DeAnna McLean
What was Rochelle DeAnna McLean bullied for?
Rochell was bullied as she was thick but had a healthy figure. She was bullied since she was 5-6 in 1st grade. Moreover, Rochelle was body-shamed for her weight.
What are Rochelle DeAnna McLean's nicknames?
Rochelle's nicknames are RoRo or Ro. Some of her close friends and families call her by those names.
Are Rochelle DeAnna McLean and Lauren Kitt Carter friends?
Yes, Rochelle and Lauren are close friends. Lauren is the wife of Backstreet Boys member Nick Carter so they eventually became close.
Does Rochelle DeAnna McLean have tattoos?
Yes, Rochelle has a tattoo. She has colored rose tattoos on the sleeve of her both arms.
Did Rochelle DeAnna McLean organize a birthday party for her husband?
Yes, Rochelle organized a birthday party for her husband. It was a prom-themed party to celebrate her husband's 40th birthday. She organized a prom-themed part as her husband was unable to attain his prom during high school.
Where does Rochelle DeAnna McLean live?
Rochelle is currently living in Los Angeles, California. While Rochelle was still together with her husband they used to live in Westlake Village in California which has five bedrooms and five bathrooms. AJ bought the house in 2015. The mansion is 330-sq. foot Mediterranean-style.