Rihanna Is Pregnant with Baby No.2 : She Reveals Her Baby Bump During Super Bowl 2023 Halftime Show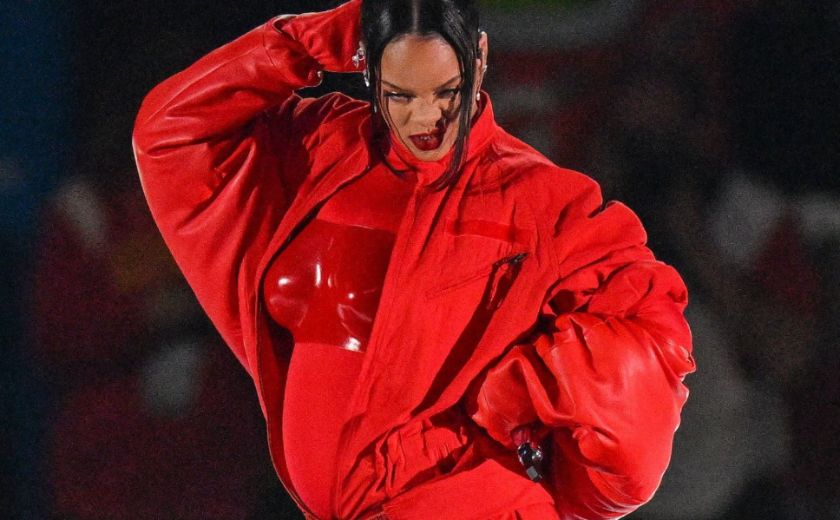 Rihanna is pregnant with Baby No.2. She was showing her baby bump during her performance at Super Bowl Halftime. She was dressed head-to-toe in bright red with her baby bump. She became the first pregnant woman to star in the halftime show.
The 34 years old Rihanna was wearing a stylish jacket and bralette where she exposed her baby bump. Her outfit was a custom-made design by LOEWE. She revealed her baby bump by rubbing her stomach and leaving the zipper of her outfit open. Some sources said that:
"She is excited to be a mom" and "couldn't be happier. Everything Rihanna does, she does it her own way on her own time table, and having a baby is no different"
They further added:
"They're just like any other pair of parents-to-be. Yes, they happen to be famous, but they're just the cutest, giddiest young couple that's expecting kids."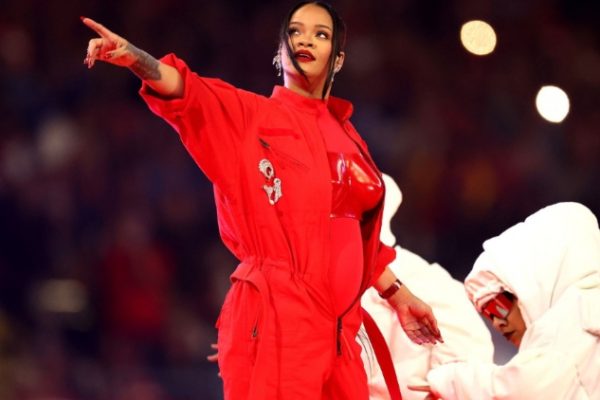 She opened her 13 minutes performance at the Super Bowl performance with her famous hits, B— Better Have My Money, Run This Town, and Umbrella. Though the news about her second pregnancy is yet to be officially confirmed,  this would be her second baby with A$AP Rocky.
She welcomed her first child with A$AP Rocky in May 2022. It has just been a year and she is already pregnant with baby No.2. She revealed her first pregnancy debuting her baby bump in New York City. She was wearing a long pink coat unbuttoned to show off her growing stomach at that time.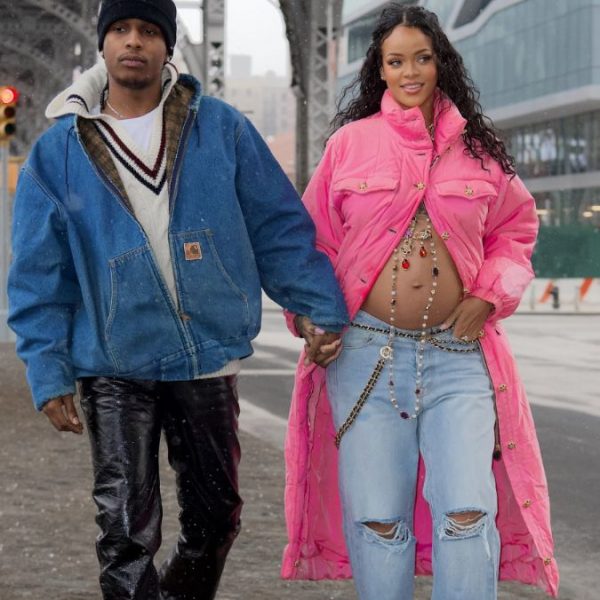 Rihanna told the fashion outlet that the couple's s latest adventure into parenthood wasn't something they had planned.
"It was just there on the test. I didn't waste any time. I called him inside and showed him. Then I was in the doctor's office the next morning and our journey began."
During her interview with British Vogue, she even said that she wants to have three or four kids within the next 10 years:
"I know I will want to live differently. I'll have kids – three or four of 'em."
Tagged:
Barbadian Singer