Ray Romano is known as an American stand-up comedian, actor, and screenwriter. His work on the show, Everybody Loves Raymond made him popular in the entertainment world. His voice in Manny Ice Age and movies like Welcome to Mooseport, The Big Sick, and The Irishman made him one of the most popular actors. He even won an Emmy Award for his role as Ray Barone on the CBS sitcom Everybody Loves Raymond. 
Early Life of Ray Romano
Ray Romano entered this beautiful world on December 21, 1957, in Queens, New York, United States. As of 2023, he is 65 years old. Romano celebrates his birthday on the 21st of December and his birth sign is Sagittarius.  His full name is Raymond Albert Romano.
His parents' names are Albert Romano (father) and Luciana "Lucie (mother). Ray's father worked as a real estate agent and engineer while his mother was a piano teacher. Albert left this world in 2010. His brother, Richard Romano works as a sergeant with the NYPD and his younger brother is Robert Romano, a second-grade teacher.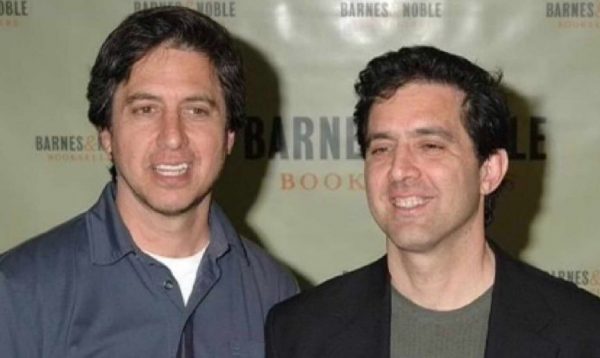 Ray's paternal grandparents are Mario C. Romano and Augusta Blache while Fernando Fortini and Marie Canudo are his maternal grandparents. Ray has citizenship in America and belongs to a mixed ethnicity (Italian and French). His religion is Christianity.
Education of Ray Romano
He studied at Our Lady Queen of Martyrs in Forest Hills. Romano transferred to Archbishop Molloy High School. Then, he joined Hillcrest High School and graduated in 1975. He studied accounting at Queens College in Flushing, New York.
Ray Romano's Wife, Anna Romano
His wife is an actress, Anna Romano. Anna and Ray met each other for the very first time when they were working at a bank together. They started dating each other when Ray left his teller job and asked her out in 1985. Anna and Ray got married on 11 October 1987.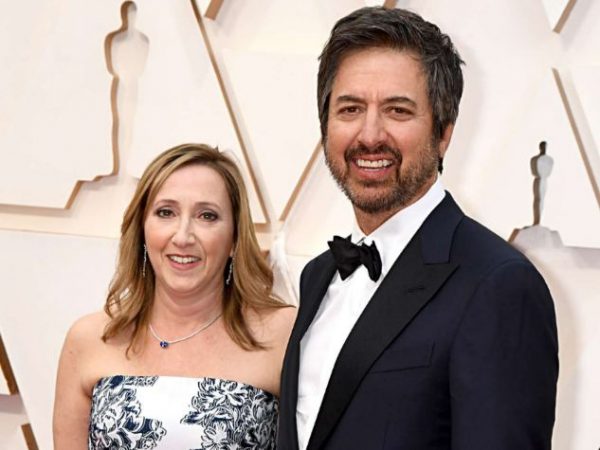 Ray Romano is a father of Twins
Ray and Anna are parents of four kids. They gave birth to their first daughter, Alexandra Romano, on 26th August 1990. Alexandra works as an Actress by profession.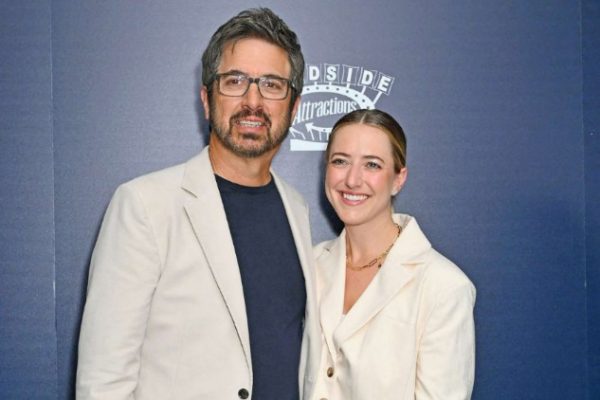 On 22nd June 1993, they welcomed their twin boys, Matthew Romano and Gregory Romano. Matthew and Gregory work as actors. Joseph Romano is the name of their fourth son who was born on February 16, 1998.
Ray Romano's Net Worth & Salary
Romano has an estimated net worth is $200 million as of 2023. Romano is able to gain this money from his professional career. In the first four seasons of Everybody Loves Raymond, he earned $800,000 per episode. He earned $19 million per season in 5, 6, and 7th seasons.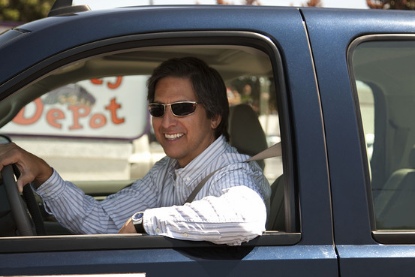 In the last season, he was paid a record-breaking amount of $1.75 million per episode due to which he was one of the highest-paid television actors in history. He gained $28 million in the shorter final season. Raymond also earned $155 million as the base salary including taxes.
Real Estate & Cars
Ray is the owner of a lavish mansion which is located in Encino California. The house covers an area of 10,000 square-foot on 1.25 acres and he bought it in 1990. After that, he bought a mansion that has a front view of Malibu's Broad Beach at $8.5 million. In 2004, he bought the house but at the moment its market price range up to $25 million.
He also owns a house in Venice, California. Romano paid $2.1 million for a home in 2017. He owns a Lexus RX 450 and Lamborghini Aventador.
Ray Romano and Brad Garrett's Feud
Romano and Brad Garret are part of a family feud. When they appeared on Celebrity Family Feud in 2020 the feud started when they cracked a few jokes at each other. In the show, Romano said:
During his introductory chat with "Family Feud" host Steve Harvey, Romano said:
"he doesn't wanna see him (Garrett)"
Garry replied with a mocking expression:
"Everybody Loves Raymond"
Romano's family won the show which was hosted by Steve Harvey. But, they addressed themself as a friend even though they appeared in the family feud.
Ray Romano's Height & Weight Loss
Romano has a tall height of 5 feet 10 inches and weighs around 80kg. Her eye and hair colors are dark brown. In 2019, his weight loss journey began when he was fascinated by his role as Bill Bufalino in Martin Scorsese's monumental crime drama The Irishman. Al Pacino said:
"Ray, I didn't know you were wearing a fat suit in this scene."
He didn't take it negatively and started to focus on his weight loss. Then, he started working out on his fat and started using a balanced diet. His sudden weight loss made him receive rave reviews and fans even loved him more in Pacino.
Ray Romano underwent Heart Surgery
Ray had to do heart surgery due to a major blockage in his main artery. He was busy with his work when he suddenly felt chest pain then, he called his manager and got hospitalized. He revealed his surgery experience in the podcast of Marc Maron named WTF with Marc Maron. During that time, he mentioned:
"I had to have a stent put in. I got kinda lucky that we found it before having a [widow-maker] heart attack. I had 90% blockage."
He also mentioned that he was suffering from high cholesterol for the past 20 years. Ray didn't use medication and started cheating on himself.
Professional Career of Ray Romano
Ray is a comedian and actor by profession.
Before that, he served as a handyman and even worked as a sales and delivery person.
He stepped into the comedy world when he appeared in Russell, My Brother Whom I Slept With of Bill Cosby.
After doing standup he found his interest in acting and started acting in the 1990s.
His debut comedy career is Johnnie Walker Comedy Search where he competed in 1989.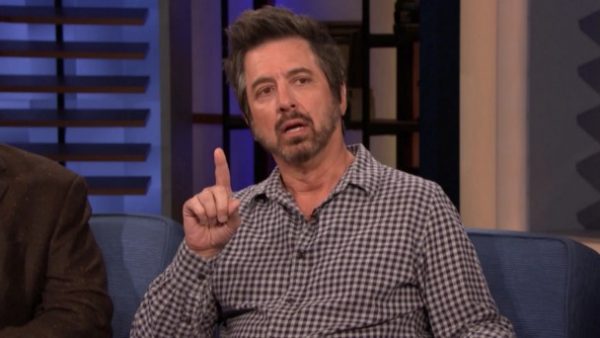 After that, he appeared on Caesar's Island and played the role of Rayon Comedy Central's Dr. Katz Professional Therapist from 1995 to 1996.
His appearance in David Letterman Show made him popular in the comedy world in 1996.
He also played in popular sitcoms like All That and Sesame Street.
Then, he lent his voice to the character Manny in the animated movie Ice Age in 2002.
Some of his popular works are Welcome to Mooseport, Eulogy, and 95 Miles To Go.
Movies & TV Shows
He played the role of Abel in The Last Word in 2008. Some of his popular tv shows are The Simpsons, The Grand, Til Death, The Knights of Prosperity, Hannah Montana, and Grilled. Some of his popular movies ars Somewhere in Queens, Ice Age 2, The Big Sick, The Irishman, and Ice Age: A Mammoth Christmas. He also played in Ice Age: Adventures of Buck Wild, Welcome to Mooseport, No Time for Nuts, Cosmic Scrat-catastrophe, and Bad Education.
Awards and Nomination
In 2002, he got a nomination at the America Film Institute Awards in the category of  Actor of the Year Male, for his work in Everybody, Loves Raymond.
He won the criteria of Funniest Male Performer in a TV Series for Everybody Loves Raymond at American Comedy Awards in 2000.
In CableACE Awards, he was successful in earning awards in the criteria of Animated Programming Special for Dr. Katz, a Professional Therapist in 1995.
His work in Everybody Loves Raymond, made him earn the title of Best Actor in a Quality Comedy Series at the Viewers for Quality Television Awards in 2000.
FAQs of Ray Romano
Is Ray Romano Italian?
Yes, Ray has Italian descent. He was born in Queens, New York, United States. He is popular as a voice actor, comedian, and screenwriter.
Is Ray Romano related to Larry Romano?
No, Larry Romano is not related to Ray. Both of them are popular actors from the United States but aren't related to each other.
Is Ray Romano related to Fred Stroller?
No, Ray and Fred Stroller are not related to each other. Once they played the role of cousins in the series, Everybody Loves Raymond but isn't related biologically.