Personal Life of Placido Domingo with Wife; Net Worth 2022,Coronavirus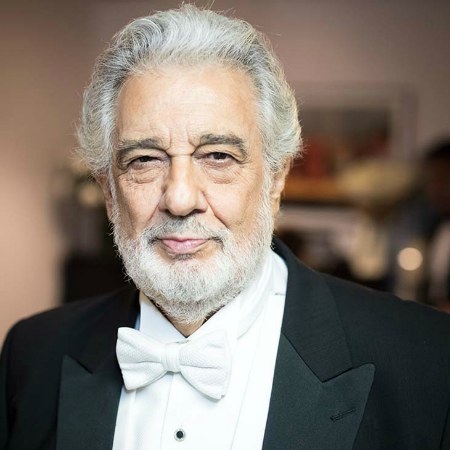 Veteran Spanish opera singer Placido Domingo is popular for his versatility, regularly performing in Italian, French, German, Spanish, English, and Russian in the most prestigious opera houses in the world. Also, he is a conductor and arts administrator.
Early Life of Placido Domingo
Born in Marid Spain to parents Placido Francisco Domingo Ferrer (father) and Josefa "Pepita" Embil Echaniz (mother) on 21 January 1941. Placido holds dual citizenship of Mexican & Spanish & belongs to mixed ethnicity. His father is a Spanish zarzuela artist and operettas.
Domingo's Siblings & Education
He grew with his siblings' sister Maria Jose "Mari Pepa" Domingo de Fernandez. At the age of five, he has the ability to hum complicated zarzuela tunes. Also, he with his sister used to occasionally perform in their parent's zarzuela acts.
He completed his education at the National Conservatory of Music where he started training privately in piano when still young. His height is 6 feet 1 inch tall.
Spanish opera singer, Placido announced on this Facebook page that he has tested positive for the coronavirus. After suffering from a high fever and a cough, he tests for Coronavirus & the results come back positive. In his Facebook post, he said
"I feel it is my moral duty to announce to you that I have tested positive."

Caption: Placido Domingo sitting in chair (Photo: Instagram)
The 79-year-old opera singer's urged others to be 'extremely careful and follow the basic guidelines of hand washing and social distancing to stop the spread of the disease.
"I beg everyone to be extremely careful, follow the basic guidelines by washing your hands frequently, keeping at least a 6 foot distance from others, doing everything you can to stop the virus from spreading and please above all stay home if you can!" he said.
Also, he with his family are in self-isolation, and that he is feeling well despite having a fever and a cough.
Placido Domingo's Accused of Sexual Misconduct
Opera Singer, Placido Domingo has recently been stained by sexual misconduct revelations after his own glittering career. Multiple women accused Domingo of harassment and abuse. He misused his power position with t Los Angeles Opera and Washington National Opera in stories published by The Associated Press.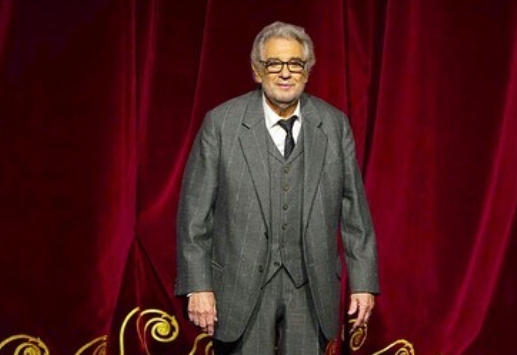 Also, he denied all allegations but after the independent investigation into 10 allegations of sexual harassment by Domingo were found to be credible in 2020. After he was found guilty, Domingo issued an apology as well. Also, he resigned as the director of the LA Opera & many of his performances were canceled.
Together for More than 50 years with Wife Marta Ornelas
Placido is living together with his second wife Marta Ornelas for more than 50 years. He married his wife Marta on August 1, 1962, when he was 21. His wife is a Mexican opera soprano, stage director, and designer. The couple welcomed two sons from their married life.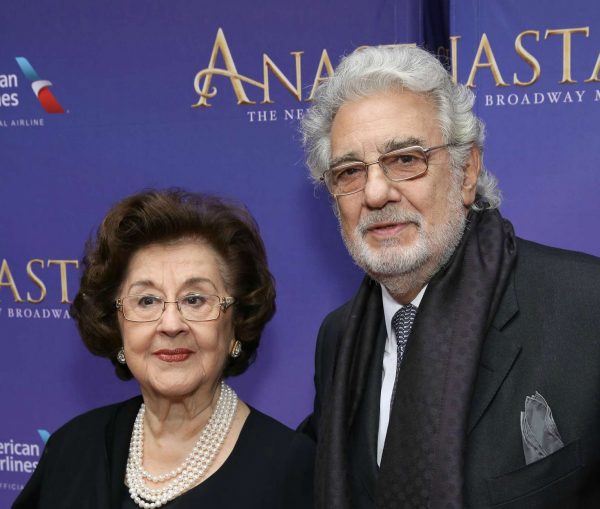 They are elder son Placido Francisco was born on 21 October 1965 and younger son Alvaro Maurizio was born on 11 October 1968. His second wife Marta retired to take care of their children. He lives with his wife & owns a vacation home at Acapulco in Madrid.
Who is the current Wife of Placido Domingo?
Previously, he was married to Ana Maria Guerra Cue, when he was 16 years old. She was his classmate with whom, he married on 29th August 1957. From their married life, Domingo with his ex-wife was blessed with a son named Jose Placido Domingo Guerra.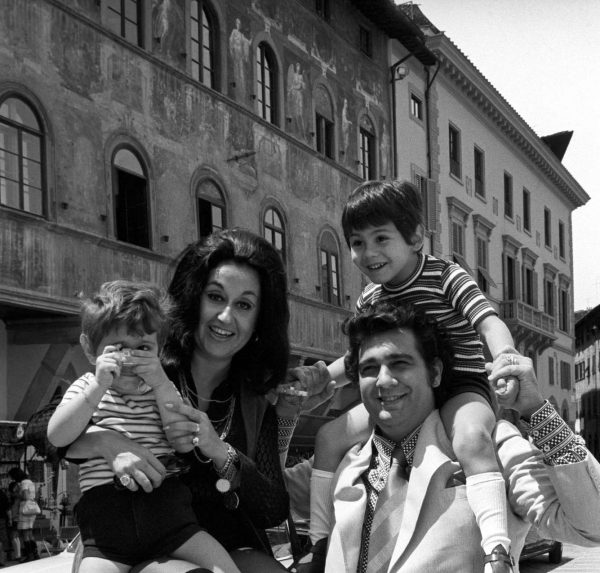 He was born on 16 June 1958 & grew up to become a photographer. Unfortunately, the couple's marriage did not last long and they separated shortly after the birth of their child.
What is the Net Worth of Placido Domingo?
Veteran Spanish opera singer, Placido Domingo has an estimated net worth of around $300 Million as of 2022. From his long career, he has collected this hefty amount of net worth.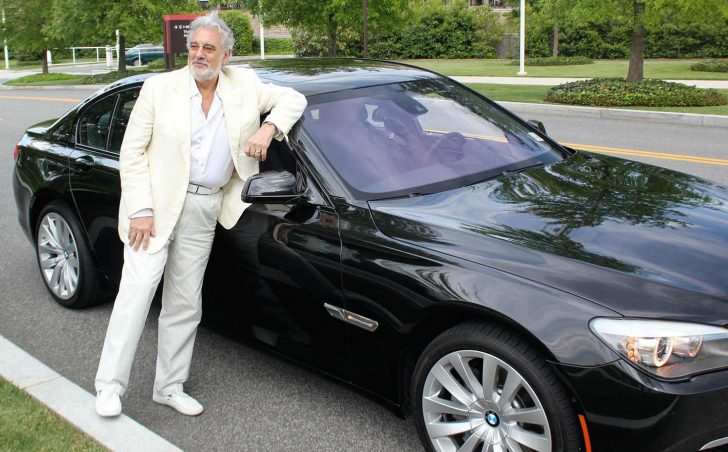 During his career, he has done many songs & stage program which helps to earns worth. Also, he has properties in New York, Barcelona, and Madrid. So he is living a luxurious life with his wife.
His Charity Work
He is involved in humanitarian activities & multiple times for disaster relief and charity. He performed charity concerts to build 150 homes in Acapulco in the year 1997. Then he performed to support the Ciudad de la Alegria Foundation in 2003.
In the year 2006, he performed at the concert 'A Night for New Orleans' to support rebuilding the city after Hurricane Katrina. He spends millions of dollars on charity work.
His Career Major Works
He is well-known for his versatility. Also, he is popular for his portrayal of the title character in 'Otello'.
His performances as a crossover artist in Latin and pop earned much appreciation from the audience.
His many records have gold, platinum, and multiplatinum certifications.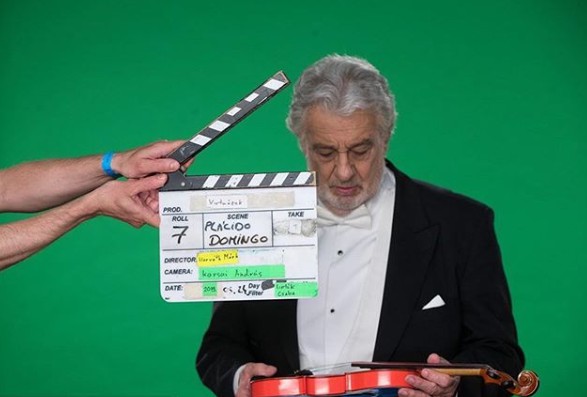 For his performance, he has earned many awards & honors. Domingo made his debut professional piano performance at a concert in Mérida, Yucatán in the year 1957.
Tagged:
Spanish Opera Singer