An American musician, Paul Stanley became popular when he founded the hard rock band, Kiss. His Starchild character for his Kiss persona made him popular in the music industry and earned the the Rock and Roll Hall of Fame in 2014.
He gained his fame internationally when he became 18th on the list of Hit Paraders for the Top 100 Metal Vocalists of All Time. His popular songs are I was made for lovin' you, Detroit rock city, and Rock and roll all nite.
Early Life of Paul Stanley
Paul Stanley entered this beautiful world on January 20, 1952, in Inwood, New York, United States. As of now, he is 71 years old and his horoscope is Aquarius. He cuts his birthday cake on the 20th of January. His full name is Stanley Bert Eisen. His parents are William Eisen (father) and Eva Eisen (mother). William is of Jewish Polish background while his mother is of German Jewish.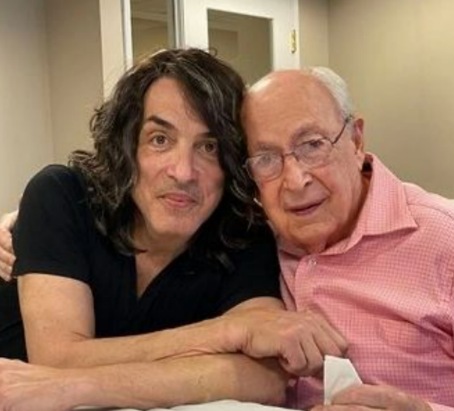 He has a younger sister name, Julia Eisen. Paul's paternal grandparents are Harry Eisenhändler and Rebecca Stierr while Erich Jontof-Hutter and Berthy Kasket are his maternal grandparents. Paul has American citizenship and he belongs to Ashkenazi Jewish ethnicity. He follows the Jewish religion.
Education of Paul Stanley
In 1970, he joined the High School of Music & Art in New York. There he studied graphic arts. He attended Herman Ridder Junior High School.
Paul Stanley's Marriages
Paul has been married two times. His first wife was an actress, Pamela Bowen. They exchanged wedding vows in an intimate ceremony in 1992. Pamela filed for divorce by citing irreconcilable differences in 2001.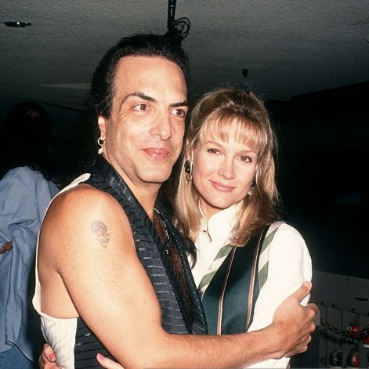 Paul's second wife is an American attorney, Erin Sutton. In 2002, they met at a restaurant and after going on a date a couple of times they started dating each other. They married on November 19, 2005, at Ritz-Carlton, Huntington, in Pasadena, California. For the wedding, Erin was dolled up in a sleeveless long white gown and Paul wore a white shirt and black pants. He is still with Erin.
Paul Stanley's Past Relationships
In 1989, he was in a relationship with a singer, Samantha Fox. From 1987 to 1988 he dated an American model, Eloise DeJoria. He dated an American actress, Lydia Cornell in 1986. He was also in a relationship with Cathy St. George, an actress from 1985 to 1986. From 1984 to 1985, he was in a relationship with a musician Lisa Hartman.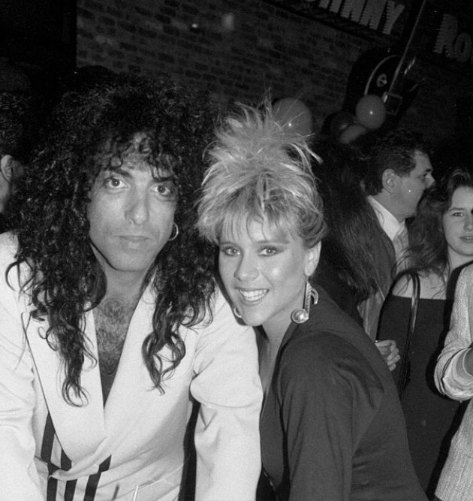 He dated actress Donna Dixon from 1981 to 1982. In 1980, he was dating, an actress Connie Hamzy. He was dating Georganne LaPiere, an actress in 1980. They split in 1982. He dated a publicist, Carol Kaye in 1978. He was in a relationship with Victoria Medlin from 1977 to 1978. Paul had an affair with Carmen Kaye from 1975 to 1976. He was rumored with Sonia Vassi and Wenche Steen.
Paul Stanley, Father of Four
Paul is a father of four children two sons and two daughters. He welcomed his son, Evan Stanley, a musician on June 6, 1994, with Pamela. Paul welcomed Colin Michael Stanley, Emily Grace Stanley, and Sarah Brianna Stanley with Erin.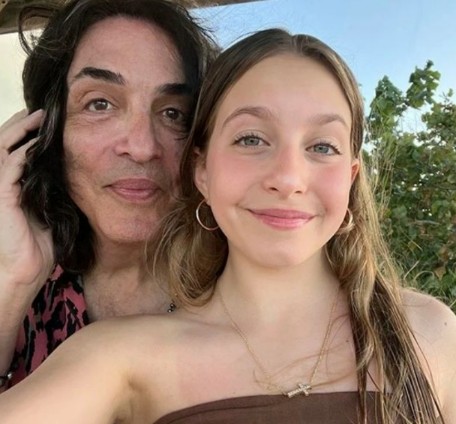 Colin was born on September 6, 2006, while Emily was born on August 9, 2011. Sarah was born on January 28, 2009. Pamela and Paul shared the joint custody of their son Evan.
Paul Stanley's Net Worth & Other Assets
Paul has a net worth of $200 million as of 2023. This is the outcome of his career as an American rock musician. The previous year, he earned $10 million as his annual salary.
He stays in his mansion on Mulholland Drive, Los Angeles which covers an area of 9,000-square-foot. He likes to drive supers cars. His car collection includes a 2015 Corvette Stingray, a 1961 Rambler American, and a Blade Silver 2014 Corvette C7.
Paul Stanley's Height and Tattoos
He stands at a tall height of 5 feet 11 inches and weighs 75kg. Stanley has a beautiful pair of brown eyes and his hair is dark brown in color. He was inked by Lyle Tuttle in 1974. He has a piercing small tattoo of a red rose on his right shoulder.
Multiple Surgeries of Paul Stanley
Paul has undergone five surgery until now. He has hip-replacement surgery in October 2004. The complication of his surgery made him have another surgery on his hip in December 2004. He revealed that wearing platform boots on the stage made the relocation of the hip in the early 1970s.
Paul Stanley's Musical Career
Paul is a musician by profession.
He was only 8 years old when he started learning guitar and at the age of 13, his parent bought him the first guitar.
At first, he became a member of a local band named Rainbow.
Then, he joined bands like Uncle Joe and Post War Baby Boom.
He joined Wicked Lester now popular as Kiss with the help of Gene Simmons.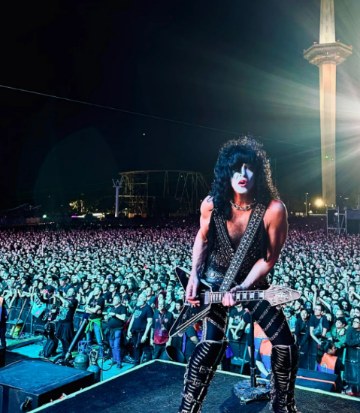 He signed with Casablanca Records and record his first album in 1972.
In 1974, they released their debut album Kiss.
He made his solo debut with the song Time Traveler in 2001.
He released his second solo album, Live to Win in 2006.
Paul and Gene Simmons have a restaurant, Rock & Brews established in 2012.
Besides, he is also serving as an ambassador of AboutFace, a charitable organization that provides support and information to people with facial differences.
He is involved in PETA, Red Cross, and Elton John AIDS Foundation. 
Book, Albums & Songs
He released songs like Strutted, Calling Dr. Love, Love Gun, I love it loud, and Heaven's on Fire. Paul's popular songs are Crazy Crazy Nights, Detroit Rock City, and Rock and Roll All Nite. His albums are Live to Win, Creatures of the Night, and Love Gun.
Some of his books are Backstage Pass, Nothing to Lose: The Making of KISS Gene Simmons, and Face the Music: A Life Exposed. He is also the author of KISS Kompendium and The Funniest Comedy Icons of the 20th Century, Volume 2.
Awards & Nomination
In 2006, he earned the title of the Long Island Music Hall of Fame.
He won the Classic Rock Awards in a nomination for the Showman of the Year award in 2008.
Paul also won Classic Gold Telly Award in 2009.
FAQs of Paul Stanley
What is wrong with Paul Stanley's ear?
He had a defect in his right ear since birth which is known as microtia. Due to this, Paul couldn't hear from the right side with difficulty determining the sound direction, and couldn't understand a single word in a noise. When he was 30 years old, he had reconstructive surgery.
Why did Paul Stanley change his name?
He changed his name because he used to hate his real name. He was inspired by Paul McCartney and Paul Rodgers so he decide to change his name and also for marketing purposes as well.
Did Paul Stanley write a Quote on Money?
Yes, he has a famous quote on Money. His quotes are:
"The financial reward is great and I love the life I have, but all money makes possible is for you to stop worrying about money. Then you have the freedom to live your life."
Are Gene Simmons and Paul Stanley friends?
Yes, Gene and Paul are friends for 50 years. Gene is an Israeli musician and he always used to bother Paul in their early life but adapted their issue after some time.
What did Paul Stanley say about transgender acceptance?
He expressed his thoughts about the difference in acceptance of trans people and motivating children for questioning their gender. Paul also expressed his views on this matter by posting on his social sites saying:
"My Thoughts on What I'm Seeing. There is a BIG difference between teaching acceptance and normalizing and even encouraging participation in a lifestyle that confuses young children into questioning their sexual identification as though some sort of game and then parents in some cases allow it."
Is Paul Stanley left-handed?
Yes, Paul is left-handed by birth. He used his left hand for doing his daily routine and was born deaf in his right ear.