A wedding photographer and TV personality Olivia Plath grabbed the spotlight after appearing on the TLC series Welcome to Plathville alongside her husband and family. In 2019, Olivia first appeared in the show. Olivia has appeared in the front for 15 episodes from 2019 to 2021. The show is about the ultraconservative family and their everyday life. As a photographer, she has done several wedding photoshoots.
Early Life of Olivia Plath
Olivia Plath was born on April 25, 1998, in the United States. She is 25 years old as of 2023. Her zodiac sign is Taurus and she cuts her birthday cake on the 25th of April every year. Olivia is the daughter of Don Meggs (father) and Karen Meggs (mother). Her father is a software development engineer and her mother is a housewife. Her birth name is Olivia Marie Meggs.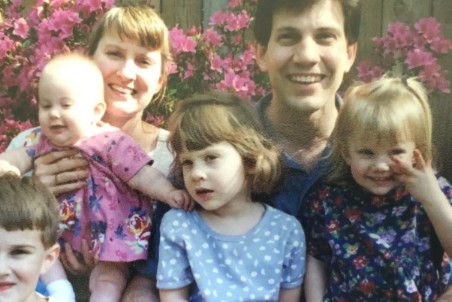 She has nine siblings. Her siblings are Olivia, Micah, Elijah, Joshua, Elise, Lydia, Sophia, Nathan, Carris, and Kristen Meggs. One of her brothers, Nathan has also appeared in season 4 of Welcome to Plathville. She holds American citizenship and belongs to white ethnic background. She has a belief in Christianity. Olivia got her higher education degree in Photography.
Olivia Plath Lost Her Brother, Micah
Olivia's brother Micah Meggs died on May 4, 2023. He died after a car struck him while riding his electric bike. He was 15 years old at the time of his death. Micha had cerebral palsy and the brachial plexus during birth. She shared her brother's death via Instagram writing:
"Hey guys, I'm jumping off social media for a bit. Don't worry if you don't see me around—I'm taking some space now. I lost a young brother last night to an unexpected accident and I need some clarity and space for grieving,"
Olivia Plath's Marriage With Ethan Plath
Olivia is in a marital relationship with Ethan Plath. Ethan is a TV personality. The duo met each other at the family camp in 2014. They began exchanging letters and phone conversations in Dec 2016. Olivia and Rthan also used to go on dinner dates.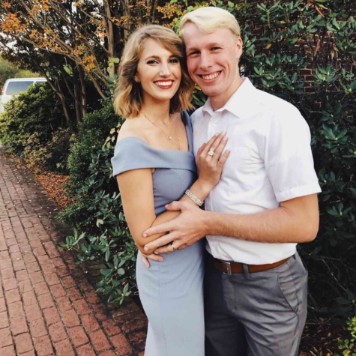 Ethan proposed to Olivia on November 3, 2017, and they finally walked down the aisle on October 13, 2018, in front of their friends and families. She even uploaded her wedding video on her YouTube channel.
Olivia Plath suffered a miscarriage
Olivia suffered a miscarriage and she shared her journey in a different episode of Welcome to Plathville. She discussed with Ethan's sister saying:
"When I did go off birth control, I did get pregnant … and I miscarried. Like, I felt bad for being relieved, but I was so relieved because it was like a wake-up call of, like, I'm not ready to have a kid. I don't want a kid. And when I told him about everything that was going on with the miscarriage, Ethan was just as relieved as me."
Olivia even shared that how much she loves babies in an interview in 2020. She mentioned that she and Ethan are much into kids and will surely become parents one day. She said:
"Ethan and I both love kids. We're both from large families, and we would definitely love to have a couple of kids. I think our ideal would be to have a few of our own and then adopt a few. But I also know that in many ways, we're not ready for kids and the fact that we need to heal and process our own childhoods before we bring another child into the world."
Net Worth of Olivia Plath
Olivia has an estimated net worth of around $100K as of 2023. She is earning that sum as a photographer and television personality. According to the source, an average salary of an American wedding photographer is between $46,005 and $60,656 so, we assume, she might be earning the same amount or more than the average.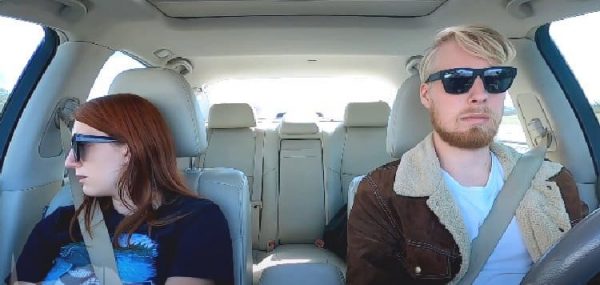 Career Line of Olivia Plaths
Olivia is an American Tv personality and Wedding photographer.
As a wedding photographer, Olivia has photographed 75 weddings in 35 USA states.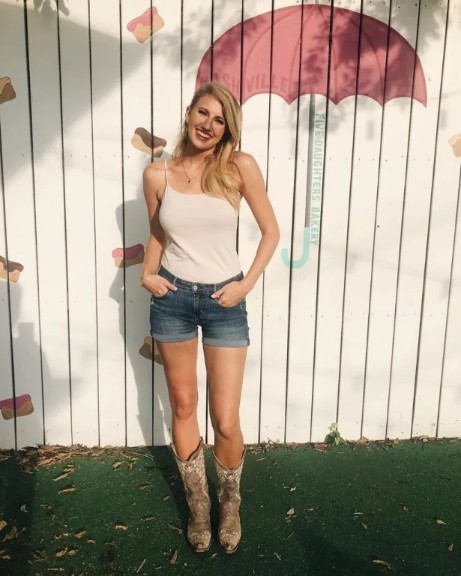 FAQs of Olivia Plath
How Tall is Olivia Plath?
Olivia is 5 feet 6 inches and she stands at the height of 56 kg. She has an alluring pair of blue eyes and beautiful long blonde hair.
Where does Olivia Plath live?
Olivia is currently living in Minneapolis, Minnesota with her husband. She used to live with her parents in Virginia. Her parents have a ranch in Virginia worth half-million dollars.
Did Olivia Plath's mother educate her?
Olivia was homeschooled by her mother alongside her siblings. Her mother thought children didn't need to sit at a table to learn as they could learn from their surroundings. Olivia's mother used to focus on developing responsibility and independence.
What does Olivia Plath's parent's farm have?
Olivia's parents have anch in Virginia worth half-million dollars. Her parents own cows and chicks on their farm.