Most Popular Sports in the World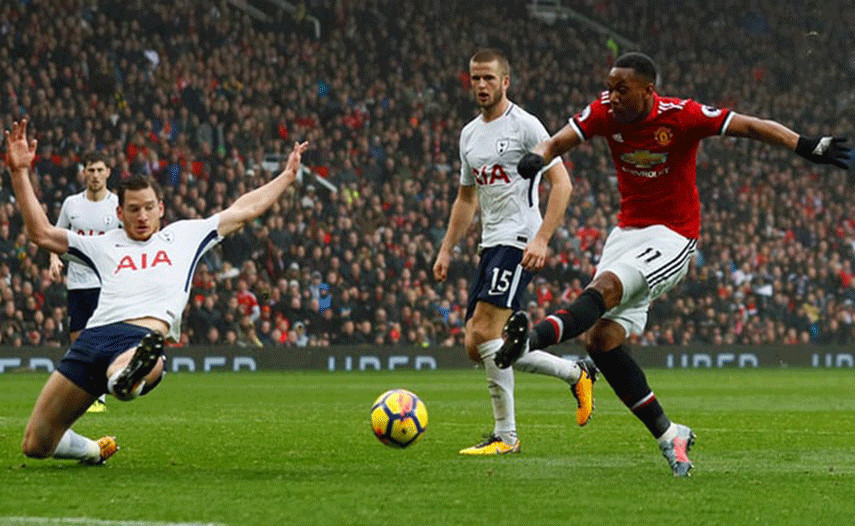 Vivid sports are played all over the world as careers, hobbies or for the sake of fitness regimes. Except for that, sports have progressed to be more famous than others, bringing billions of fans. So we compiled the list focusing on participation, Television viewership, relevancy throughout the year, regional dominance, global bases as well as salaries at the top league and so on.
These are the reasons we consider in ranking the top 10 sports in the world. So let's begin our countdown for the renowned, most popular sports in the world.
10. Volleyball
Volleyball is as simple as you like. Probably, it is the simplicity of this sport which makes it so popular among its fans. Either you visit hunger struck African countries or try going to the beaches of Australia, you will definitely find people enjoying this sport everywhere.
Caption: Volleyball (Photo: Volleycamphermosa)
On a professional level, players with tall heights have chosen due to the extra reach they have. Reportedly, Volleyball has more national federations than any other sport with more than 200 registered with VFB. It is quite famous in countries such as Brazil, Turkey, South Korea, Poland, Ukraine France, China, and Japan.
9. Ice Hockey
By far, the biggest winter sport in the universe is Ice Hockey. It is played in specific countries like Canada, Russia, USA, Denmark, Finland, Norway,  Sweden, Poland, Slovakia, etc. Nevertheless, this sport can still boost huge popularity mostly during the world championships and European championships.
NHL is the biggest professional ice hockey league in the world based in Canada and the United States where players from every part of the world represent NHL teams. Moreover, It is among the biggest professional sports league with above $4.1 billion yearly revenue keeping it on the top 10.
Caption: Ice hockey (Photo: Redbull)
8. Boxing
Boxing is truly comprehensive just like Tennis and Athletics. It is a major sport in countries including the USA, Latin America, Mexico, UK, Philipinnes, Japan, Russia and some other eastern European countries like Poland, Ukraine, and Romania.
Boxing is also a part of Olympics making it worldwide and one of the most accessible around the world. Since Boxing is a combat sport, it is not everyone's cup of tea. But in case you like combat sports chances are Boxing is your preferred sport.
Caption: Boxing (Photo: Timeincapp)
7. Formula 1
Formula 1 is by far the most popular motorsport in the world. Around 550 million people attend every year at some stage of the F1 season that runs from March to November. In terms of amusement, F1 is the undeniable biggest motor racing sport.
With at least 20 Grand Prix races each year in 20 different countries, it is among the most international sport around. In terms of amount, F1 generates somewhere between $1.5 to $2 billion annually. That is distributed among 10 Formua1 teams who in return spend around $100 million to $500 million a season.
Caption: Formula 1 (Photo: Autosports)
6. Rugby
Unlike other global sports, Ruby has become a major one in some of the most economically developed nations like UK, Australia, New Zealand, and South Africa also boost gigantic popularity in Rugby. France has the best Rugby league in the world.
Another, Most of the highest paid rugby players play for French Clubs. Rugby World Cup 2015 was the most visited sports event except the FIFA World Cup.
Caption: Rugby (Photo: The South Africa)
5. Athletics
Athletic is the most worldwide sport which involves some disciplines obviously with running, long jump, and other track/ field events. Athletics is the high point of Olympic games because Athletics based sports are the most watched amidst any Olympic occasions. Some of the iconic athletes have been gold medalists in track as well as field sport and swimming.
Usain Bolt was the most talked athlete during the 2012 Olympic games in London and 2008 Olympics. 100m final gold medal sprint race in 2012 Olympics was the most witnessed event in Olympic with more than 1 billion views globally.
Caption: Athletics Photo: BBC
4. Tennis
Tennis has an estimated worldwide following of 1 billion fans and a wide sphere of influence. This sport is mostly played in France. From France, it spread to the whole parts of Europe and gradually to the whole world. This sport is played by 2 teams of either one or two players each and involves bouncing a ball over a net by use of tennis rackets.
Especially relevant, its 4 biggest events, Grand Slams, are most often watched matches every year. Indeed, Tennis is among the rare sport in the whole world that represent gender equality with the same prize money for both men and women competitions.
Caption: Tennis (Photo: WAT Tennis)
3. Basketball
Basketball is the 3rd most powerful sports in the world. NBA is the third well known professional league among all sports beyond NFL and Premier League. In terms of revenue, more than $4.5 billion was raised in 2014. It is the fastest-growing sport on every scale from revenues to competitions or leagues.
Basketball is 2nd only to football when it comes to professional sports leagues around the world. This sport is mainly played in Spain, China, Canada, the Philippines, Turkey, France, and many others.
Caption: Basketball (Photo: BBC)
2. Cricket
There are over 2 billion followers who make cricket one of the most popular sport especially in Commonwealth countries such as India, Pakistan, England, Nepal, Australia, New Zealand, South Africa, and the Caribbean. This sport has the second-highest fan following among all the sports in the world. Cricket beholds its popularity to the Indian Sub-Continent, Australia, and England.
It is believed, Cricket was originated in England and slowly it became popular in all the swaths of lands. T20 is Cricket's new format which is creating waves in many other countries. As of now, the number of countries considers this sport at a professional level. Needless to say, cricket is the 3rd most-watched sports competition in the world.
Caption: Cricket (Photo: Cricket)
1. Football
Footballs' dominance over the world is so clear that is really shouldn't shake for anyone to see football's name at the top of the list. This game is nowhere more popular than in Europe. Football is the most undisputable sport in the world. There is barely anyone on this planet who has not to kick a ball at some point in their life.
FIFA World Cup is the most iconic event of this sport that is not just the most-watched team event but also one of the highest paying competitions in the world. 3.9 billion people observe at the same point during the final of the 2014 world cup. The event was watched by as many as 700 million people all around the world.
Caption: Football (Photo: CCC)