Morgan Wallen is an American country music singer and songwriter who became popular when he appeared as a contestant in the sixth season of The Voice and became a member of Adam Levine's team. After signing with Panacea Records he was successful in releasing his debut EP, Stand Alone, in 2015. He released his debut album, If I Know Me in association with Big Loud. His song, If I Know Me, reached No. 1 on the Billboard Top Country Albums chart. 
Early Life of Morgan Wallen
Morgan Wallen was born on May 13, 1993, in Sneedville, Tennessee, U.S. As of now, he is 29 years old. He celebrates his birthday on the 13th of May and his horoscope is Taurus. His real name is Morgan Cole Wallen. He was born as the son of  Tommy Wallen (father) and Lesli Wallen (mother). His father worked as a Baptist minister and his mother is a teacher.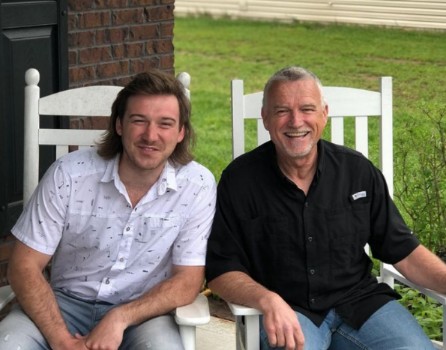 He has three sisters, Ashlyne Wallen, Lacey Wallen, and Mikaela Wallen. Leslie and Tommy adopt Lacey in July 2021. His paternal grandfather is Wayne A. Wallen while Larry Curtis Wilder and Pat Hodge are his maternal grandparents. He holds citizenship in America and belongs to a mixed ethnicity (English, some Irish, Welsh, and German). Morgan also follows the Christianity religion.
Education of Morgan Wallen
He graduated from Gibbs High School in 2011. He joined Middle Tennessee State University and studied music and business. Morgan graduated holding a degree in music from Belmont University.
Morgan Wallen's Girlfriend
He is rumored to be in a relationship with an American singer, Megan Moroney. Since January 2023 Morgan and Megan are rumored. They met on the set of The Voice in 2014. When Megan posted about her song on her social sites, Morgan even commented, GBO which she replied with a blushing emoji. In her concert, she wore the same jersey that Morgan wore and fans started speculating that they share the same jersey.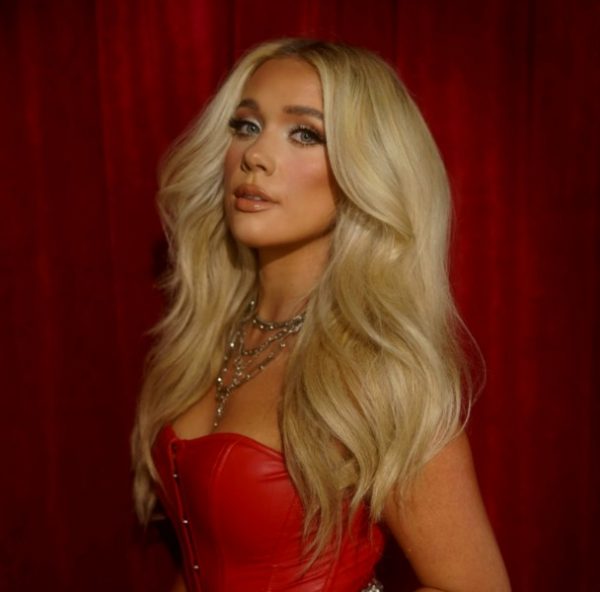 Megan even mentioned that she wore the shirt of blue eye guy and Morgan's name came up:
"When I put a Tennessee shirt on it just felt wrong. And I knew if it felt that wrong, then it would probably either be a funny story or a good song to write about. So I came up with the hook 'In Georgia they call it a sin, I'm wearing Tennessee Orange' for him, and brought it in and we wrote it. It is his shirt."
Past Relationships of Morgan Wallen
Morgan was in a relationship with a YouTuber, Paige Lorenze from 2021 to 2022. They made their relationship official by posting a post on Instagram in February 2022. After a year, Paige found out that Morgan was cheating on her with multiple women and so she separated from him.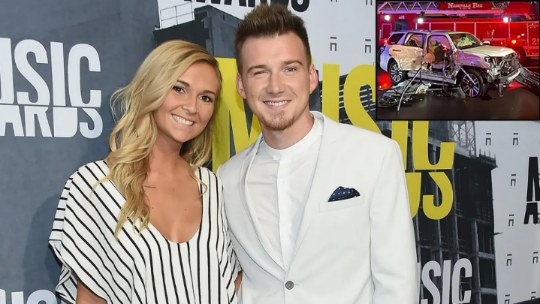 Morgan and K.T. Smith dated each other. They met on Snapchat. In 2017, they started dating each other and got engaged in 2019. However, their relationship came to an end because their relationship became toxic day by day.
Morgan Wallen, Father of a Son
Morgan welcomed a son with his ex-fiance, Smith. His son Indigo Wilder Wallen was born on July 10, 2020. After their breakup, they have been co-parenting their son.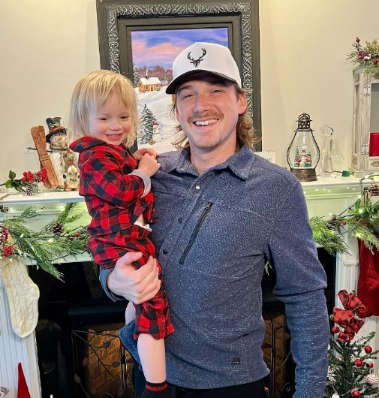 Morgan Wallen's Net Worth
Morgan has an estimated net worth of $12 million as of 2023. He is able to earn this hefty sum of money from his career as an American country music singer and songwriter. Wallen earns a salary of $3.15 million annually.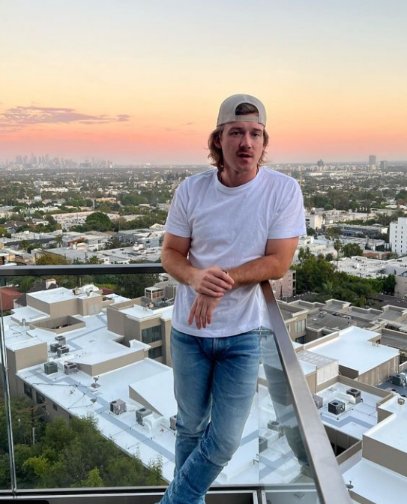 He has three supers cars. His collection includes Porsche 718 Boxster, Mercedes-Benz CLS, and Land Rover Range Rover. Morgan was living in his mansion which is located in Nashville. He bought it at $700,000 in April 2020. It has four bedrooms and three bathrooms which he sold for $835,000.
Height of Morgan Wallen
He stands at a height of 6 feet and weighs 68kg. His body measurement includes 50-32-31 inches. He has a beautiful pair of blue eyes and his hair is light brown in color.
Career Line of Morgan Wallen
Wallen is a singer and songwriter by profession.
He stepped into the music by participating sixth season of the music competition program The Voice and sang, Collide in 2014.
He started his training with Atom Smash's Sergio Sanchez, a vocal coach, and even made a temporary band, Morgan Wallen & Them Shadows.
After signing a contract with Panacea Records, he released an EP Stand Alone on August 24, 2015.
In 2017, he released his debut single, The Way I Talk.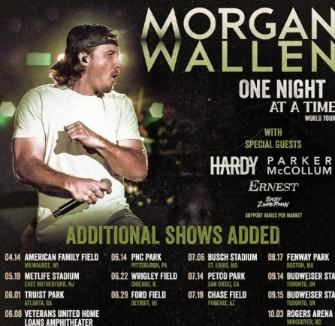 He composed songs like Preachin, The Fall, and You Make It Easy.
His song, Up Down even reach the top five of Billboard's Hot Country Songs chart.
Wallen released an EP titled One Thing at a Time in December 2022.
He also released songs like One Thing at a Time, Tennessee Fan, and Days That End in Why.
His third studio album is One Thing at a Time which he released on March 3, 2023.
Songs & Albums
Some of his famous songs are Thought You Should Know, Chasin' You, and Cover me up. He also released Wasted on You, Whiskey Glasses, and Everything I Love. His albums are One Thing at a Time, Dangerous: The Double Album, If I Know Me, and Stand Alone – EP.
Awards & Nomination
In 2019, he was nominated in the category of New Artist of the Year by Country Music Association Awards.
He won Billboard Music Awards in the category of Top Song Sales Artist in 2021.
He received an American Music Award as Favorite Country Song for his song Wasted on You in 2022.
FAQs of Morgan Wallen
Why was Morgan Wallen arrested?
Morgan was arrested because of public intoxication and disorderly conduct. He was arrested outside Kid Rock's bar in downtown Nashville in May 2020. Morgan even apologized for his arrest via social media.
Why did Morgan Wallen get a mullet?
He got a mullet because his father also has this haircut. Morgan was inspired by his father whom he also referred to as his best friend, so he decide to have the hair cut.
Are Morgan Wallen and Hardy brothers?
No, Morgan and Hardy aren't brothers. They are very good friends and met while Morgan was on his Florida Georgia Line tour. Before being friends, they were rivals.
Did Morgan Wallen use a racial slur?
Yes, Morgan used a racial slur, nigger while entering his Nashville home on January 31, 2021. Due to this, popular stations like SiriusXM Satellite Radio, iHeartRadio, and Entercom removed his songs from airplay.
Apple Music, Pandora, and Spotify also removed his songs and promotional photographs.
Why did Morgan Wallen cancel a show?
Morgan canceled his show because of his voice issues. He lost his voice and had to cancel his ongoing show after two days of opening. Following the incident, his manager said:
"Ladies and gentlemen, unfortunately, Morgan has lost his voice and is unable to perform tonight. Therefore, tonight's show has been canceled."