Is Morgan Wallen still Engaged to His Fiance? Does Morgan Wallen Have Wife?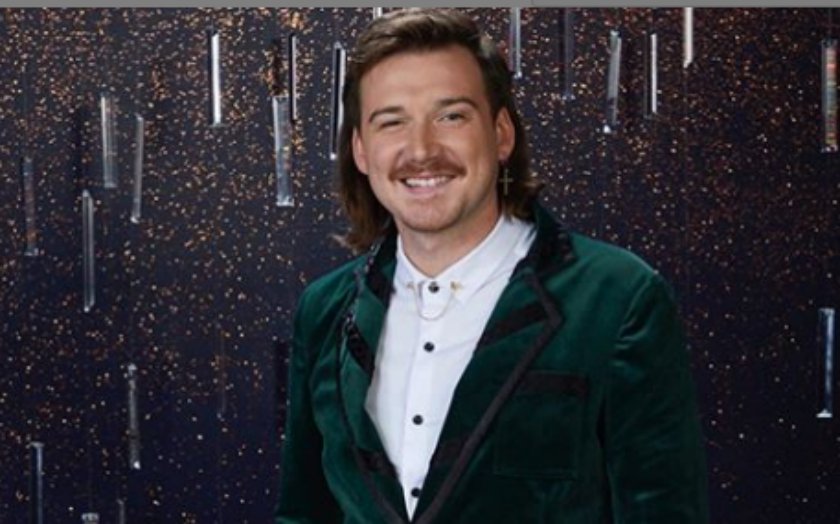 Morgan Cole Wallen aka Morgan Wallen is an American country music singer and songwriter. He has released four singles: "The Way I Talk", "Up Down"  "Whiskey Glasses", and his current single "Chasin' You".
Became Father with Fiance; Does Morgan Wallen Have Wife?
Morgan Wallen became's father of a daughter, Indie Wilder, with her Fiance Katie Smith. Morgan's daughter was born on July 10, 2020. Both Morgan and Katie shared the news on their Instagram. The singer has been spending a lot of time with his newborn daughter. Morgan along with Kate co-parents the newly born child. Morgan Wallen yet to be married and make someone his wife.
Morgan wrote:
"Little Wilder, I'm a changed man. Since you came into the world Friday, I see mine differently now. It's not just me anymore, and I'm glad it's not. This year has been the hardest of my life in so many ways, but that's not what i will remember it by. You are. You are a gift and this tough year just made sense. I'll be the Dad you deserve as well as the co-parent your mother deserves. Since you were born, I know that every decision I make will be with you in mind. I promise I'll always protect you, and do my best to be an example of a good, godly man just like my daddy was for me.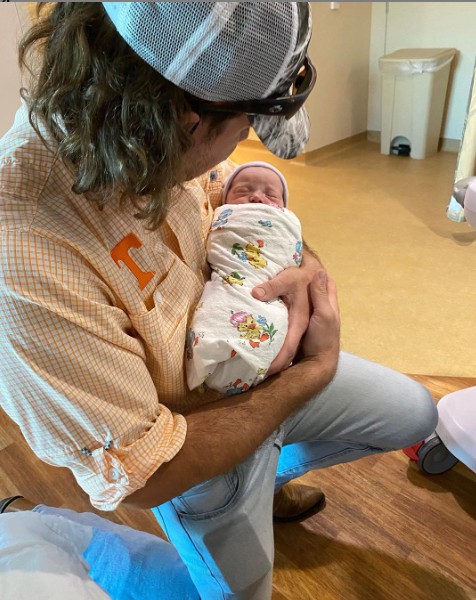 I knew this day was coming when I got to share this news with y'all. And I'm glad that day is here. I didn't know what being a dad would feel like, honestly have been a little scared. But it's the coolest damn feeling, and I'm ready for whatever God has planned for me and my little guy. He's healthy and happy and while I'm typing this I'm getting in the truck to go hold him right now. Thank you for all the love and prayers. Thank you to my friends and family who have called and texted me letting me know how happy they are for me and that I have their support. I can't wait to see him hook into his first big one. Indie Wilder"
Is Morgan Wallen still Engaged?
Morgan Wallen is not still engaged with his ex-fiance, Katie Smith. The couple started dating, but some of their earliest posts on Katie's Facebook are from 2017. It's unclear when Katie and Morgan started dating, but social media posts between the two of them date back to 2017. The two also attended the CMT Awards that same year and were even engaged right as Morgan's career was taking off.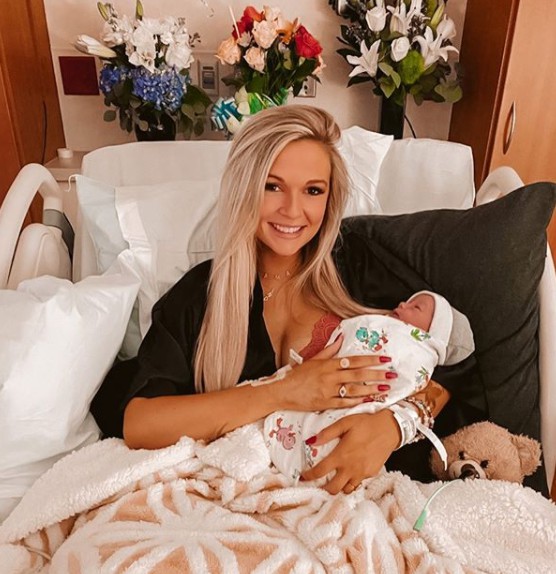 However, their relationship couldn't last long, and broke up their engagement after he became famous. But it seems Morgan's rising career and constant touring was too much for the young couple and they soon called it quits on the relationship. After they split, fans speculated that Morgan's song, "Chasing You" was about Katie but he denied it, saying that he had written the song in 2015, years before they had even met.
Morgan is in a romantic relationship with his mysterious girlfriend. After knowing each other well they engaged. However, Morgan is yet to reveal his lady in front of the media. The couple is living happily in their relationship.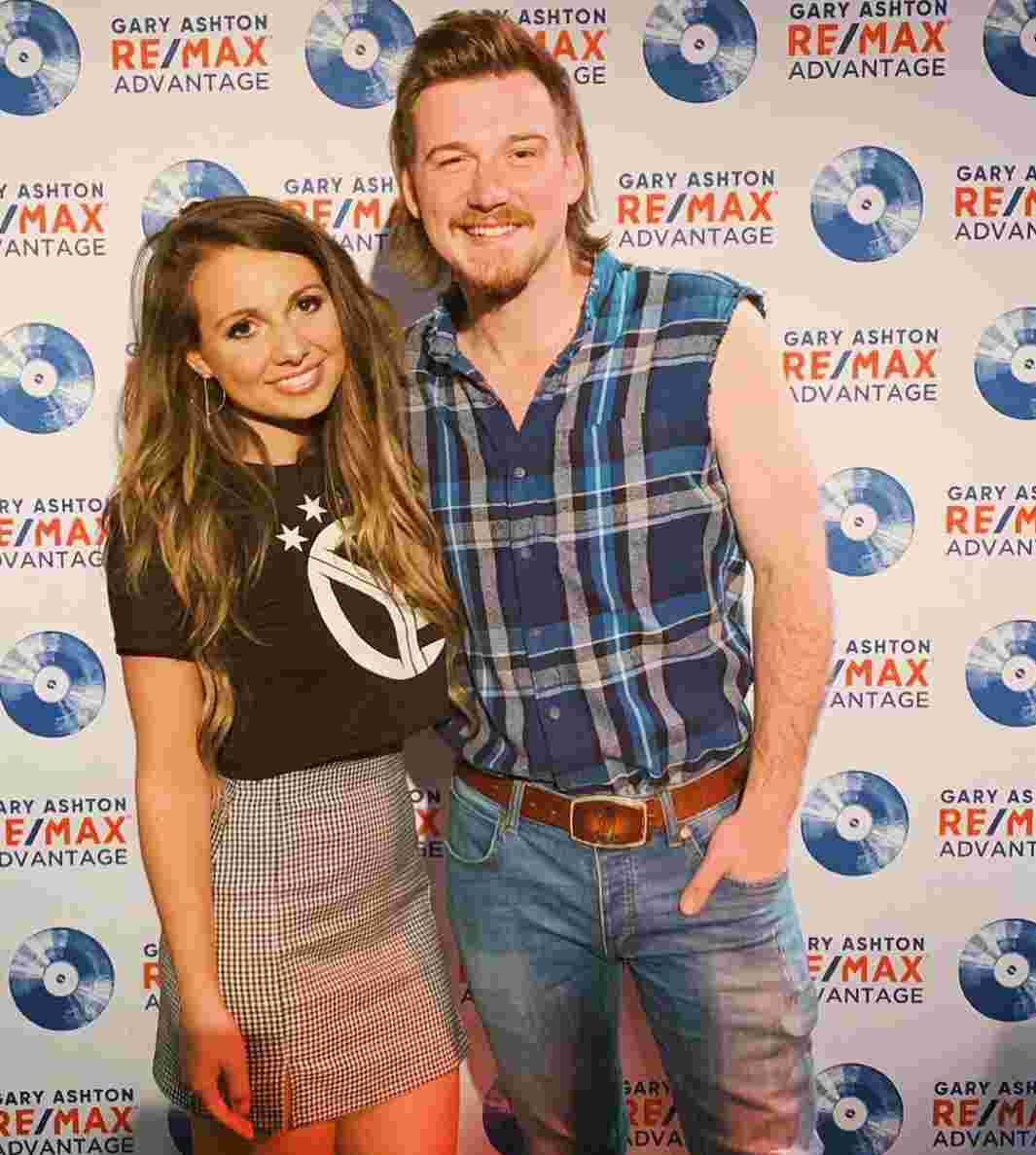 Morgan Wallen's rumored girlfriend's name is Grace Helbig. Grace is an American comedian, actress, and YouTube personality. His rumored girlfriend Grace is the creator and host of her own YouTube channel.
Also, she the podcasts Not Too Deep with Grace Helbig and This Might Get Weird. The rumors regarding their relationship when they were clicked while going to Vegas at the airport. It helps to fueled news of their relationship. Neither of them confirmed their relationship.
Morgan Wallen is related to Keith Wallen in his last name and professional career. They both engaged in the musical field. However, Morgan Wallen is not related to Keith Wallen by blood. They don't have a blood relationship. Keith and Morgan is an American musician, singer, and songwriter.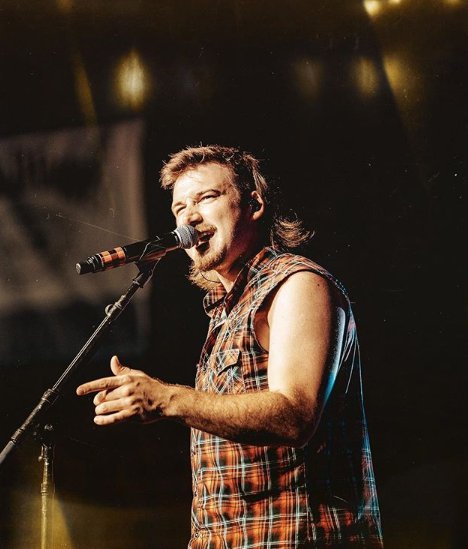 However, Keth worked as a record producer from Beckley, West Virginia, best known as the rhythm guitarist and backing vocalist of the rock band Breaking Benjamin.
Is Morgan Wallen Australian?
On 13th May 1993, Morgan Wallen was born as Morgan Cole Wallen in Sneedville, Tennessee, United States. By nationality, Morgan is American and belongs to white ethnicity. So it is clear, that, Morgan is not Australian. Neither his parents are from Australia. His birth sign is Taurus.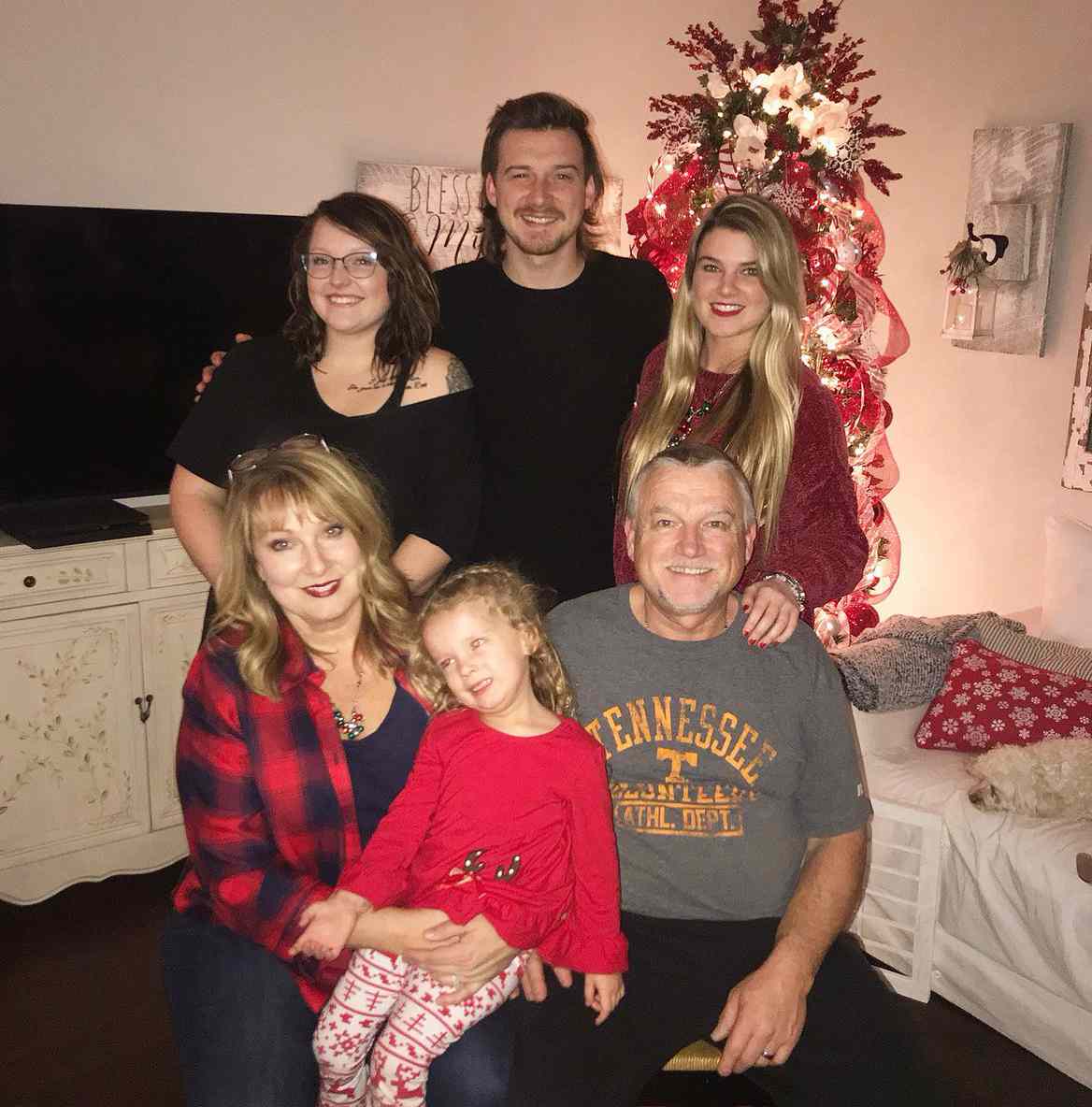 His father was Baptist pastor at Faith Baptist Church in White Pine, Tennessee. So he follows the Christian religion and has a millet. He raised along with his siblings in Tennessee.
Morgan attended Gibbs High School with a scholarship for playing baseball. Unfortunately, after injury, he pursues music as his passion was in music. Then he used took piano and violin class in his childhood.
Does Morgan Wallen have a Mullet?
Yes, Morgan Wallen has a Mullet. Also, he reveals the surprising reason for having a Mullet. He said
"I'm like Samson in the Bible — I don't want to lose it," the country singer jokes of his luscious locks."
He is the myth man with the Mullet. In the year 2017, his hit Florida Georgia Line collaboration "Up Down," switched up his hairstyle and has been rocking a mullet for about a year.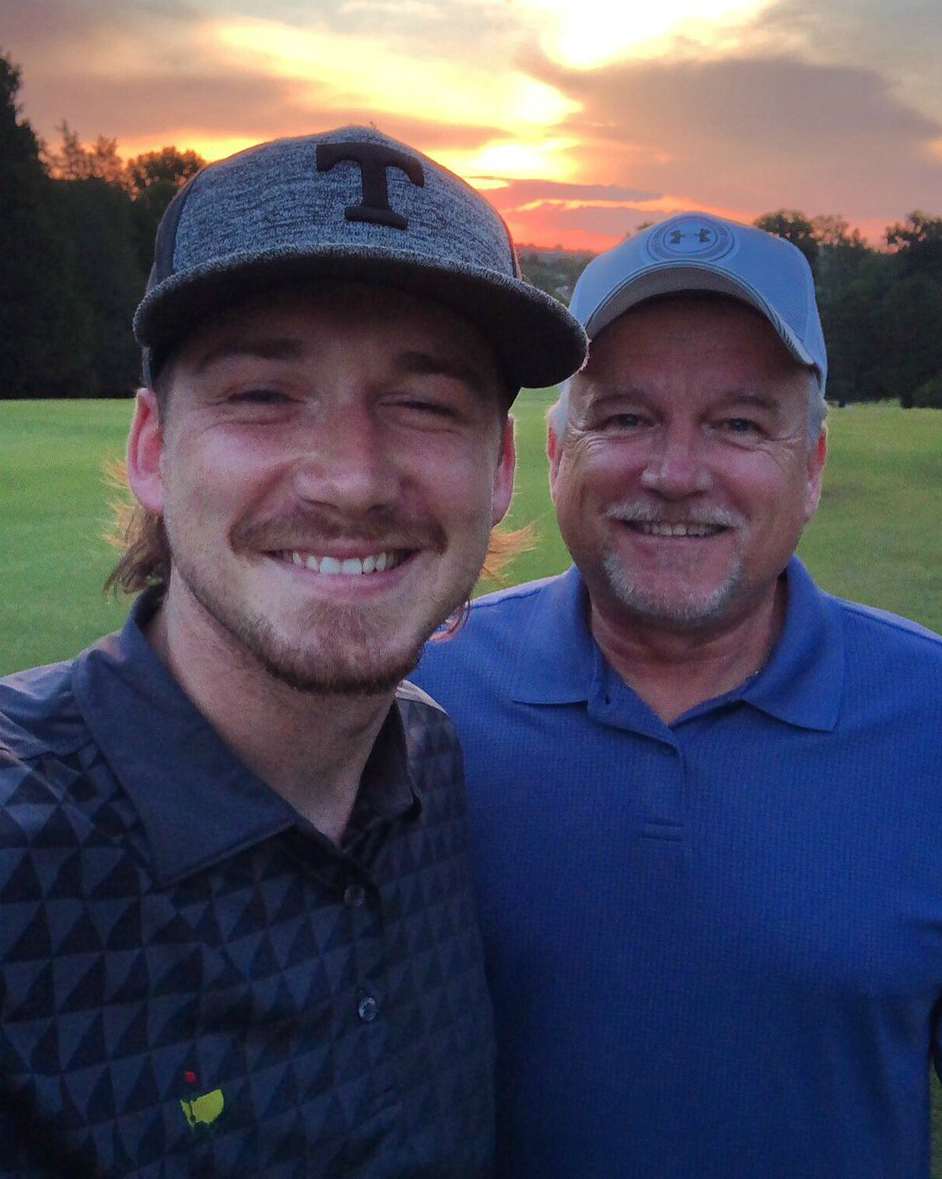 The singer revealed the real reason the "Whiskey Glasses" singer chose the hairstyle is surprisingly sweet.
"When my dad was my age, he had a mullet, and I wanted to try it," he says of his haircut.
Then he added
"I went back home to my parents' house for a holiday, and I ended up looking at photo albums, just trying to take a trip down memory lane. When they got married, my dad had a mullet. Me and my dad are very similar people — he's one of my best friends — so I was like, 'Man, if Dad could do it, I will do it.'"
Morgan Wallen Expresses Sorry after Arrest
The Country singer was arrested in downtown Nashville. Wallen was charged with public intoxication and disorderly conduct charges.
According to the police, Morgan Wallen was kicked out of Kid Rock's bar and steakhouse on Lower Broadway for "kicking glass items." The street police said Wallen got into verbal fights with passersby while officers had been watched.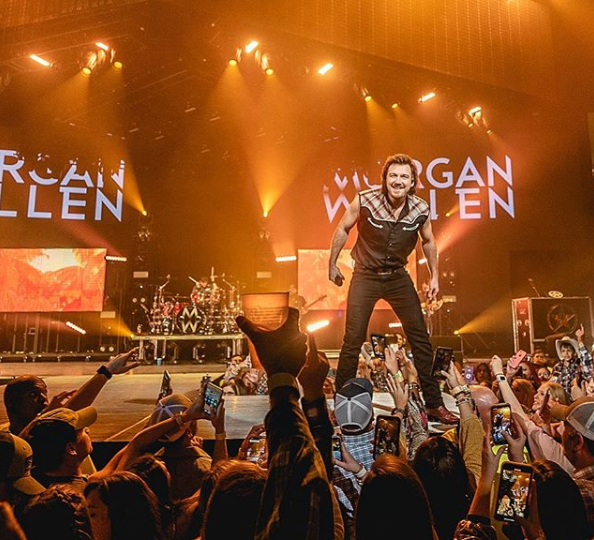 As per the singer's arrest warrant states, officers had given various opportunities to walk away with his friends, but he did not agree. Arresting police said:
"He was a danger to himself and the public."
After responding to the charges, he went out in downtown Nashville with a few old friends.
Morgan Wallen wrote on Twitter:
"We didn't mean any harm, and we want to say sorry to any bar staff or anyone that was affected," he added. "Thank you to the local authorities for being so professional and doing their job with class."
Tagged:
American Singer