Is Milo Yiannopoulos Gay? Bio, Age, Net Worth, Salary, Husband, Height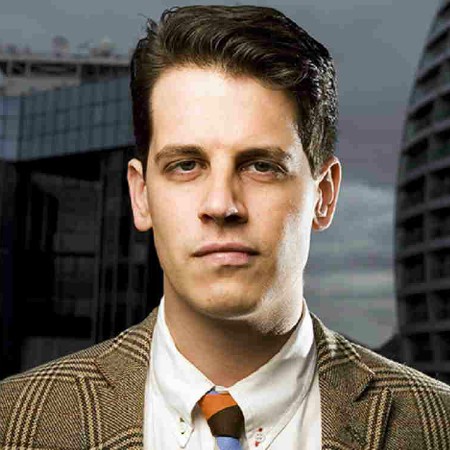 Milo Yiannopoulos is a famous British commentator, Journalist, and writer.
Early Life of Milo Yiannopoulos
Milo Yiannopoulos was born Milo Hanrahan on October 18, 1984, in Chatham, Kent, England. As of 2019, he turned 35 years old. However, it is known that his parents divorced when he was small and he lived with his step-father for a certain time after the remarriage of his mother. Milo holds British nationality and belongs to a mixed ethnic group.
Educational Background
He spent his teenage with his paternal grandmother and adopted the surname Yiannopoulos from her. He attended 'Simon Langton Grammar School for Boys in Kent, but he was expelled from the school. Then after he dropped out of the 'University of Manchester before completing his graduation.
Milo again started attending 'Wolfson College', Cambridge, where he studied English, but he faced expulsion in 2010 before earning a degree.
Is Milo Yiannopoulos Gay?
Well, the personal life of Milo has always been a matter of interest for everyone. Yes, Milo is gay. He declared himself that he is gay and is quite open about it. Recently in the year 2017, he married his longtime partner John. After his marriage to John, it is more obvious that he is really gay.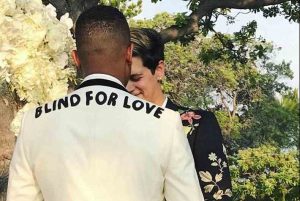 Milo wedded his longtime partner in Four Seasons Resort Hualalai in Hawaii. Though he posted many pictures of his wedding on his Instagram page, he hides the face of his partner. So we are unable to see his face.
However, it is said that John is of African-American descent. However, he has become a villain to both left-leaning gay people and conservative right-wingers who were shocked by his comments seeming to promote pedophilia. Likewise, he is also friends with gay right-winger Chadwick Moore.
Controversies of Milo Yiannopoulos
His online magazine 'The Kernel' got into trouble in 2012 including being sued by two of its contributors for failing to pay thousands of pounds owed to them. Moreover, it also alleged that Yiannopoulos "screwed over" many other contributors both financially and personally and sent emails to a contributor threatening to leak embarrassing pictures and details of the latter.
Milo's Twitter account was suspended briefly by the online news and social networking service in December 2015. It was because he altered his profile self-describing himself as the "social justice editor" of the American internet media company 'BuzzFeed'.
What is the Net Worth and Salary of Milo Yiannopoulos?
Looking at that, his estimated net worth of Milo is around $4 million. He made this earning from his career in Journalism and commentator.
What is the Height of Milo Yiannopoulos?
Milo stands at a height of 5 feet 7 inches tall. Likewise, he looks very attractive in his grey eyes and dark blonde.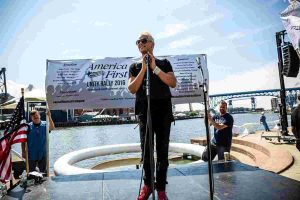 Career
Milo started his career in 2009, after his exam in computing for The Daily Telegraph.
After that, he developed his interest in technology journalism.
Likewise, before it, he has also organized The Telegraph Tech Start-Up 100.
After some time, along with his fellows, Milo launched the online magazine, The Kernel in the year 2011.
Moreover, the main aim of the Magazine was to fix European technology journalism.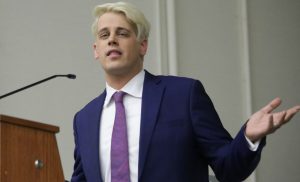 Further, in the year 2013, he was also appointed as the editor-in-chief by BERLIN42. As an author, he has also written a book, Forbidden Thoughts, Always Lie: Taking Down the Thought Police, and an autobiography entitled Dangerous.