An American actor, executive producer, and director, Miguel A Nunez Jr came to the limelight for his supporting roles in Life, The Return of the Living Dead, Scooby-Doo, and Tour of Duty. Some of the other roles he has portrayed are Juwanna Mann and Tour of Duty and appears on the hit BET drama The Family Business. 
Early Life of Miguel A Nunez Jr
The actor was born on 11 August 1964. Miguel was born in New York, United States of America. As of 2023, he is 59 years old and his birth sign is Leo. He was raised by his grandparents in Wilson, North Carolina.
In his early childhood days, Nunez moved with his family to North Carolina where he grew up and completed his high school studies. Miguel holds an American nationality and belongs to a mixed (African- American and Dominican descent ethnic background. Moreover, he has faith in Christianity religion.
Miguel Nunez Jr Marital Relationship
Miguel is married to Yulanda Simon. The couple tied the knot in the year 1994. Miguel and Yulanda are together for almost three decades since their marriage and more to go.
A few years later, the couple was blessed with two daughters. Their first child Mia Núñez was born in 1995 and their other child Micole Núñez was born in 1999. As of 2023, Mia and Micole are 28 and 24 years old respectively.
Miguel A Nunez Jr Previous Relationship
Miguel was in a relationship with Monica Calhoun. His ex-girlfriend is an American film and television actress. Also, he has encountered, Countess Vaughn. She is also an American actress, singer, and television personality by profession.
Net Worth of Miguel A Nunez Jr
Miguel A Nunez Jr. has earned a massive amount of money from his acting career. He has an estimated net worth of around $1 million as of 2023. According to the source, an average salary of an American actor is between $49,744 and $73,702.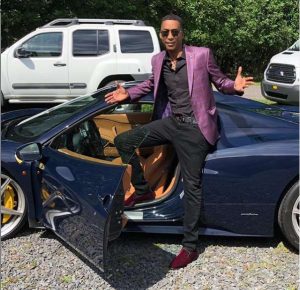 Height and Weight of Miguel A Nunez Jr
Nunez Jr. stands at a height of 6 feet tall while his body weight is 92 kg.  He has an alluring pair of brown eyes and his hair is black in color.
The career of Miguel A Nunez Jr
In the year 1984, Nunez Jr first appeared in the TV series Automan and Trapper John, M.D. as well as in the film Joy of Sex.
From the year 1987 to 1990 Nunez starred in the television series Tour of Duty as Marcus Taylor on CBS where he was a main cast member for all three seasons of the show.
Then in the year 1992 to 1993, he starred as Jammin' in the TV series Rhythm & Blues. Later he appeared as Luis Jackson in the series The Faculty in the year 1996 and as Maxey Sparks in the series Sparks from 1996 to 1998.
Apart from this, Miguel is also an executive producer of the 2014 comedy-drama musical film School Dance, directed and written by Nick Cannon.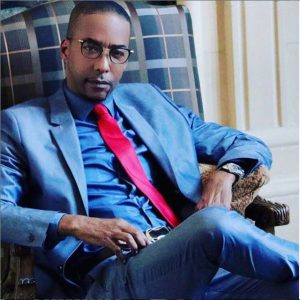 Besides this, Nunez also produced the TV series Homeboys in Outer Space from 1996 to 1997 and the movies Flip the Script, All Lies on Me, and School Dance.
Regarding his nomination, he was nominated for an ALMA Award for Outstanding Actor in a Feature Film in a Crossover Role for Why Do Fools Fall in Love in the year 1999.
Movies and TV Shows
Nunez starred in the TV series Tarzan as Detective Sam Sullivan in the year 2003.
After that, he appeared as Zach in the series Joey from 2005 to 2006 and as Cousin Maurice in the 2013 TV series Belle's.
Some of the movies that Nunez has appeared in are Friday the 13th: A New Beginning, The Return of the Living Dead, Jumpin' Jack Flash, Lethal Weapon, Lethal Weapon 3, Street Fighter, A Thin Line Between Love and Hate, Why Do Fools Fall in Love, Life, Black Dynamite, Nutty Professor II: The Klumps, Scooby-Doo, Juwanna Mann, The Adventures of Pluto Nash, Meet Dave, and many more.
FAQ of Miguel A Nunez Jr
Does Miguel A Nunez Jr speak Spanish?
Yes, Miguel speaks Spanish. He has once given an interview in the Spanish language.
What is Miguel A Nunez Jr illness?
Miguel is not ill. There is a rumor about his illness on social sites but he confirmed that it is a false rumor. He is healthy and happy at the moment.
Why was Miguel A Nunez Jr kept in prison?
Miguel has murdered David Harris. He pled guilty in July to second-degree murder on June 5, 2021, for shooting death. He was sentenced to 15 years in prison, with credit for 477 days served.