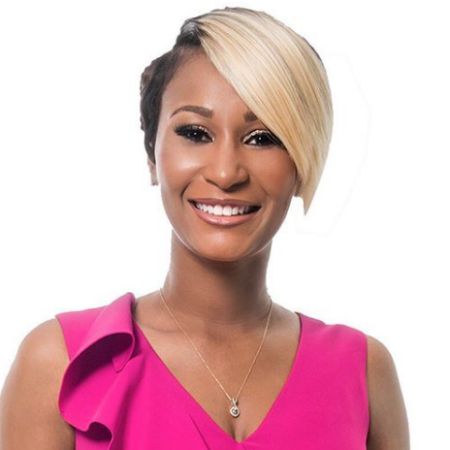 Melody Holt is an American Motivational speaker successful entrepreneur, author, and CEO. Moreover, she came into limelight after appearing on OWN's reality series, Love & Marriage: Huntsville along with her husband.
Melody Holt entered this earth on November 11, 1985, in Brundidge, Alabama, the U.S. As of 2019, her age is 33 years old while her birth sign is Scorpio. She considered her mother Vanessa Rodgers Tracy as a role model. By Profession, her mother is a writer.
Melody holds American nationality and belongs to Afro-American ethnicity. She completed her education from Alabama A&M University and completed her degree in English language Arts Teacher Education. She is active on Instagram, Twitter, and Facebook.
Early Career
After graduation, Melody started to work as a school teacher. She was a Middle School English Teacher. After that, she decided to take a risk and start a lawn care business. She was not satisfied with a 9 to 5 job. She started from the bottom and she worked hard to gain everything in life.
Business Career
She met her husband while teaching. Then she decided to take a risk and start a lawn care business. However, the couple did not have any idea about lawns or business. Due to their hard work, they gained success. The couple was able to build a multi-million dollar company within seven years of time.
Then they formed the company Holt & Holt Entrepreneurship. Similarly, Holt & Holt has become a top-rated preservation company in home expansion, rehabs, and restoration, and complete home remodels.
Love & Marriage: Huntsville
Melody appeared in the show as a member of OWN's Love & Marriage: Huntsville alongside her husband Martell Holt. The reality show is about the three African American couples who work in real estate in Huntsville, Alabama; Melody and Martell Holt, LaTisha Scott and Marceau Scott, Maurice Scott, and Kimmi Grant.
Similarly, they are longtime friends and avid socialites with very strong points of view. The pair also help in the town grow with their real estate venture, the Comeback Group, as they strive to face the realities of love and marriage while striving for success.
Melody Holt Earning
Melody Hold is the owner of a multi-million dollar company. However, she earns $196 per hour from motivational speaking. From her TV shows, she earns $56K annually. Similarly, she earns around $6K from Instagram posts.
Who is Melody Husband?
Melody is a married Martell Holt since 20 July 2008. The couple first started dating on 22 February 2007. Both of them are business partners and star together on the OWN's show, Love & Marriage: Huntsville alongside two other couples.
From their relationship, they shared three children: Maliah Selene, Mariah, and Martell. The couple is expecting soon welcoming their fourth child. The couple together written a book entitled "The 9-5 Entrepreneur: Twelve Questions to Consider Before Taking the Leap" and are also members of several boards.
Divorce Rumors
After Melody confirmed she's pregnant, on the show, also she is pushing for a divorce. She called Martell a "serial cheater" on the season premiere and not convinced he will ever be faithful to her.
Her husband had an affair seeing the woman for three years. Martell is in love with this woman LaTisha Scott even claimed. He didn't stop slamming her and his psychologist that his mistress is a "peasant".
Her Cheater Husband
Melody found that her husband cheating with in the past for nearly two years. However, he denied knowing anything about the call but she really doubts him. In an episode of Love & Marriage, She with her husband Melody Holt said,
"After Martell's surgery, I felt like things were going in the right direction.
The couple has major issues and enjoying each other, making sure we were spending time together. Her husband
'I don't know why she's calling. I haven't talked to her.' Oh no I didn't believe Martell Holt when he said he had no idea why she was calling.
She said
"My heart has been broken as it has, I really don't put anything past anybody anymore. I need to see what my options are if I choose to not stay in this marriage."
Tagged:
Author
Entrepreneur
Motivational Speaker