Who is Slovenian Professional Basketball Player Luka Doncic Girlfriend? Are they Married?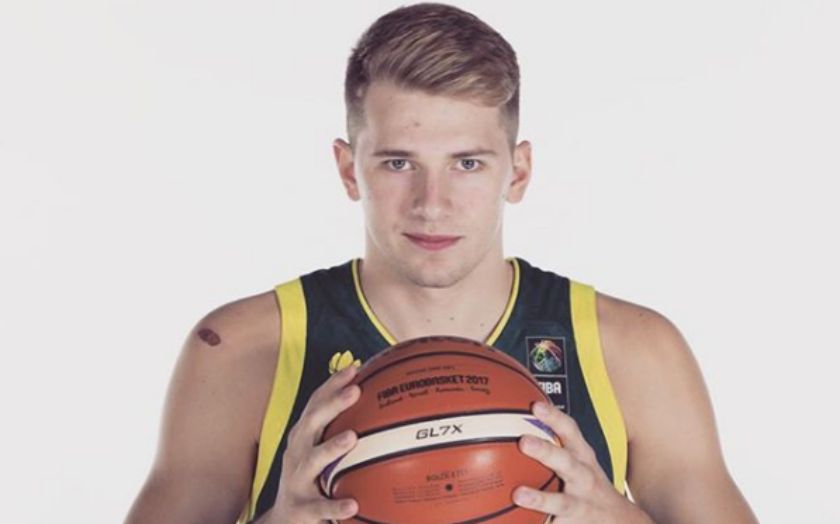 Luka Doncic is a Slovenian professional basketball player. He is playing for the Dallas Mavericks of the National Basketball Association and the Slovenian national team. He is unarguably the top contender for the Rookie of the Year and the best teenage star in the League. In the year 2018, he was picked 3rd overall by Atlanta Hawks.
Is Anamaria Goltes, Luka Doncic Girlfriend?
Yes!, the basketball player, Luka Doncic has a girlfriend whose name is Anamaria Goltes. However, the couple is yet to be married. His girlfriend Anamaria is a former Lingerie Model by profession. According to the report, they stated dating since 2016. Luka and Anamariaknew each other since their young age.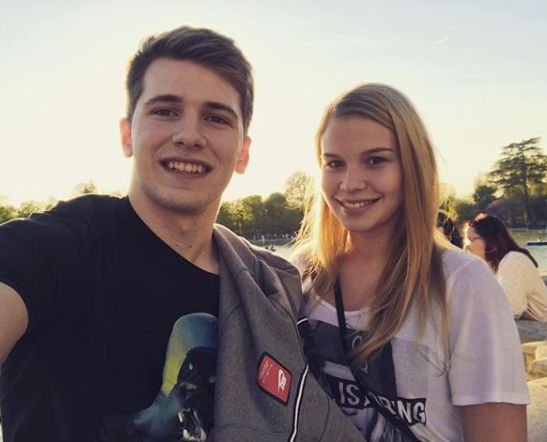 Also, he shared a photo of him with Anamaria taken in 2011 when the Slovenian NBA star was just 10 years old. Similarly, he is two years older than his girlfriend. Currently, he is enjoying blissful dating life along with his professional career.
Reportedly, the couple just broke up 3 days before the NBA Drafts. After that draft, the couple is back together. However, the couple's news of break up was proven to be false. Recently, he shared a picture with his girlfriend in his official Instagram account.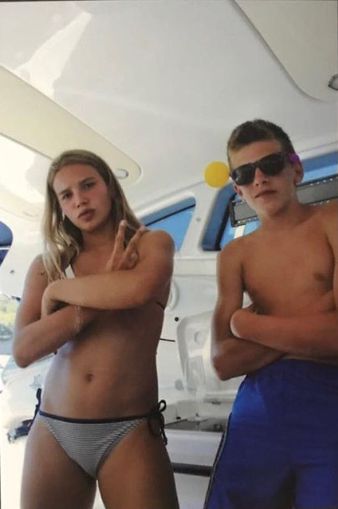 On the other hand, his girlfriend Anamaria has also posted several photos of her Instagram.  She shared the picture of wearing the jersey with Doncic's name on the back. As of October 2019, the couple is still together and no rumors about Luka planning to make Anamaria his wife soon.
His Girlfriend Career
His girlfriend Anamaria Goltes is a former Lingerie Model. He met his girlfriend when she was an underwear model. They have been friends since childhood.
She also shared an adorable shot posing on a boat during a summer day. In the year 2017, she used to sit next to each other during games.
His Mom not happy with his Relationship with Goltes
Luka Doncic shared an incredibly close relationship with his mother. But she is not happy with his relationship with Goltes. After divorced with Serbian Sasa Doncic in 2008, she raised Luka as a single mother. However, she showed continuously support for her son.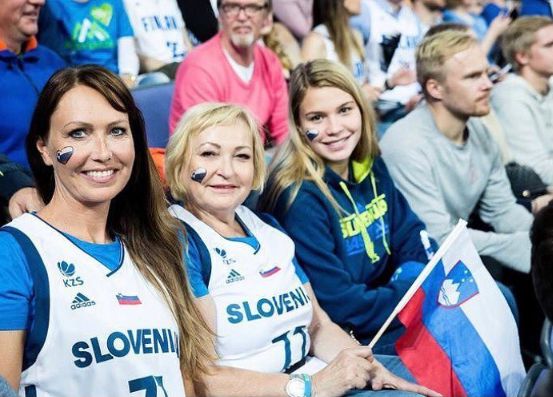 Her mother does not follower his girlfriend Goltes on Instagram and vice versa. It is considered that they both didn't like each other. Most of the people assume Doncic only met Goltes, an underwear model.
His Mother is a Gorgeous Instagram Model
Many people misjudge the gorgeous lady cheering him on was his girlfriend, but they were mistaken. That gorgeous lady cheering is his mother. After divorced, she raised her son alone. His mother Mirjam Poterbin is a gorgeous Instagram model.
View this post on Instagram

She has more than 40k followers on her official Instagram account. She has posted many photos of her son's achievements or visiting friends and family. Similarly, she has started her own brand deal with all the media attention. She pushed her son for the branding of clothing.
She told Euro Hoops, "I think that Luka was born with it. Ever since he started walking, when he was one year old, he was playing with a ball in his hands. He was doing all types of sports. He liked soccer a lot but was too tall to play. As I said, I think that Luka was born to play basketball."