Kylie Jenner Finally Shares the Name and First Photo of Her 11 Months-Son!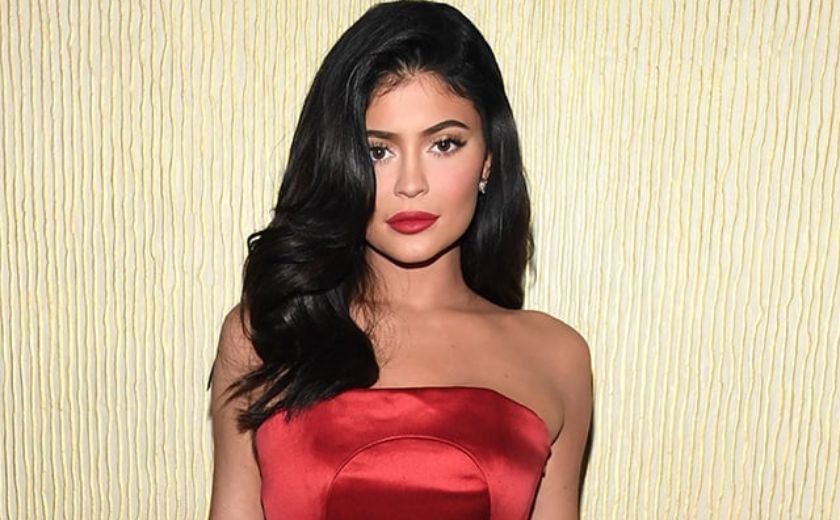 American media personality, Kylie Jenner reveals the name of her and Travis Scott's son and his photo. She welcomed her son on 2nd February 2022 and announced his name as Wolf Jacques Webster. Later, she removed his name and posted on her Instagram saying:
"FYI, Our son's name isn't Wolf anymore. We just really didn't feel like it was him. Just wanted to share because I keep seeing Wolf everywhere."
After a few months, she mentioned that they are yet to finalize their son's son. During her appearance on The Late Late Show, she said:
"We haven't officially, legally changed the name. His name is still Wolf, his passport's Wolf, but that isn't gonna be his name. We don't call him Wolf…. We're just not ready to share yet."
In November 2022, she again gave a public update on her son's name on the show, The Kardashians.
"My baby's name is still Wolf. I'll let you guys know when I change it. Maybe I'll tell you guys in Season 3."
Finally, Kylie shared the adorable photo of carrying her son posing in front of a mirror captioning it:
"AIRE"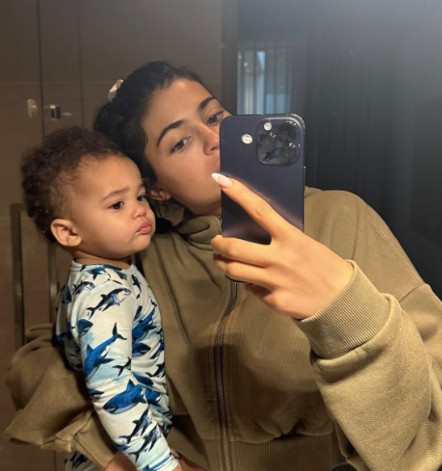 According to some online resources, the meaning of Aire is "Lion of God". His grandmother Kris Jenner also commented on the photo saying:
"I love you Aire Webster,"
Kylie is a great mother. She is very focused on her kids and her business. It is said that her second pregnancy was a bit different than her first pregnancy. Her daughter, Stormi Webster was born in February 2018. According to some online media:
"After she had Stormi, she bounced back quickly. She was also resting more and took a huge step back by keeping her pregnancy to herself. As a working mom with a toddler, her pregnancy with Wolf was very different. She experienced more stress trying to balance everything,"
They added:
"She wants to be honest about it though. She has helped and is still exhausted. She has a great support system and is focused on taking care of herself too. She loves being a mom and wants to be the best possible."
Kylie often takes time off from her work in order to spend more time with her kids. Over time, she has realized that it's okay to take a break as everyone is human and they need some time to be kind to themselves.
Kylie talked about her life-changing experience after having a baby with Tmrw magazine in May 2021. She said:
"Becoming a mom was the biggest change for me. I've grown so much as a person and I continue to grow every single day. I love learning and I'm trying to be the best person I can possibly be. It's been such a challenging year but the silver lining was that I had so much more time to spend with my family."
Tagged:
Media Personality