Kyle Allen Bio and Wiki: Facts about American Actor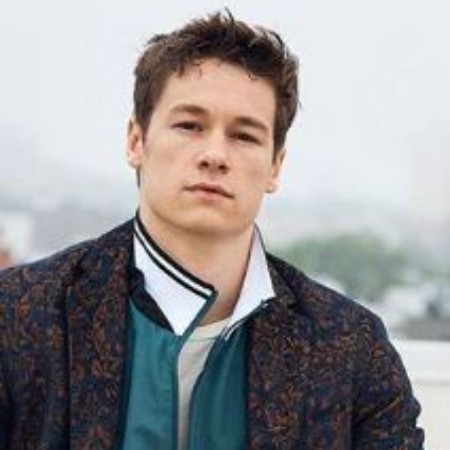 Kyle Allen is an American actor who came to the media spotlight as Hawk Lane on the Hulu original series The Path.
Kyle Allen was from Livermore
Kyle Allen entered this world as Kyle H.Allen on 10th October 1994, in Livermore, California, the United States of America. As of 2019, his age is 25 years old while his horoscope is Libra.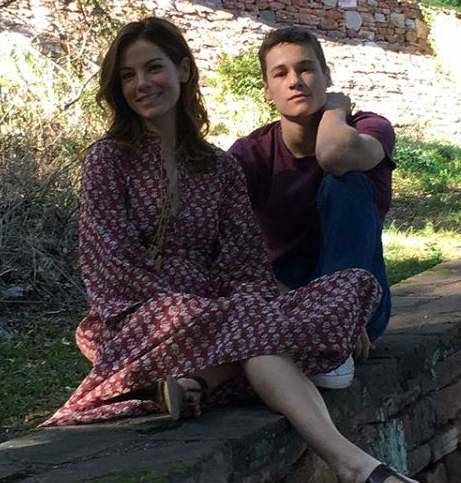 He grew up with his sister who is a world-class dancer. Kyle holds an American nationality and belongs to white ethnical background. He has light blonde hair with dark brown eyes color.
Kyle is active on some sorts of social networking sites such as Instagram and Twitter.
Education
Kyle did classical ballet for five years and also practiced acrobatics for six years. Later, he attended the boarding school The Kirov Academy of Ballet in Washington, DC.
1 Night
1 night an American romance drama movie that was released in the year 2016. Minhal Baig wrote and directed the movie. Further, the lead star of the movie is Anna Camp, Justin Chatwin, Isabelle Fuhrman, and Kyle Allen, among others.
The movie had its world premiere at the Austin Film Festival on 14th October 2016. Further, Independent distributors Level 33 Entertainment and LevelFILM released the film in select theaters and through video on demand on 10th February 2017 in the United States and Canada.
The Path
The Path is an American drama web television series that portrays members of a fictional religion. Jessica Goldberg created the series and the lead star of the series are Aaron Paul, Michelle Monaghan, and Hugh Dancy, among others. The series first debuted on 30th March 2016.
On May 4, 2016, Hulu renewed the series for a second season, which was premiered on 25th January 2017. Hulu again renewed the series on 12th April 2017 for a 13-episode third season, which premiered on 17th January 2018. On 23rd April 2018, the creator of the series, Jessica announced via Twitter that the series will not be renewed for a fourth season.
XX
XX is an American anthology horror movie which released in the year 2017. Jovanka Vuckovic, Annie Clark, Roxanne Benjamin, and Karyn Kusama directed the movie. The lead stars of the movie are Natalie Brown, Melanie Lynskey, Breeda Wool, and Christina Kirk, among others.
The movie had its world premiere at the Sundance Film Festival on 22nd January 2017 while it was released in a limited release and through video on demand by Magnet Releasing on 17th February 2017.
Relationship Status
Kyle Allen is possibly single at the moment.
Career
In his early days, Kyle Allen was an acrobat. He competed in national competitions and performed in the Junior Olympic National Team and he was a member of the Junior Olympic National Team for one year.
Previously, he was a dancer with the San Francisco Ballet.
Once in an interview, Allen disclosed everything about how he got into acting by accident after graduating from ballet school while injured. He said:
"First I started doing commercials just to support myself. Anything and everything.

"I had no interest in acting; I did it solely because it was abstractly interesting to me, the strangeness that goes on behind the scenes."
In the year 2016, he debuted an indie movie 1 Night, in which he had less than five lines.
In the movie, he appeared as Andy alongside Anna Camp and Isabelle Furhmann.
After that, he got the role of Hawk Lane in a series, The Path, where he shared the screen alongside Aaron Paul and Michelle Monaghan. In the series, he played the son of Monaghan's character.
Once in an interview, he explained the role. He said:
"He's the son who's troubled because he's being pulled every which way. He's trying to figure out who he is, but he can't because he has nothing to hang on to. I'd always felt Hawk was completely different and a lot more thoughtful and intuitive than a lot of people, a lot more hurt by things than the average teenager would be."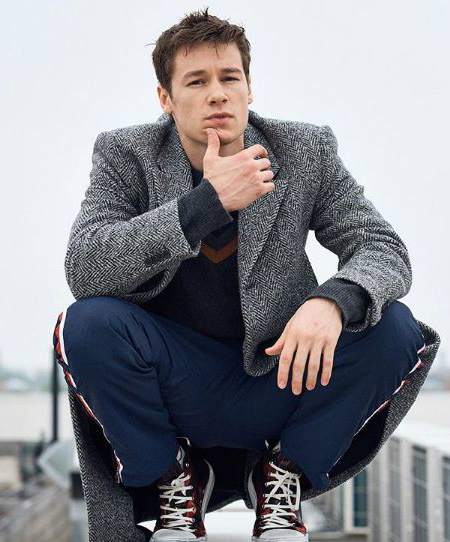 Moreover, he has also appeared in the anthology horror movie XX which is an anthology movie.
Tagged:
American Actor