KJ Apa is Dating Actress-Clara Berry; Shares a Baby | Estimated Age and Net Worth 2023 | Height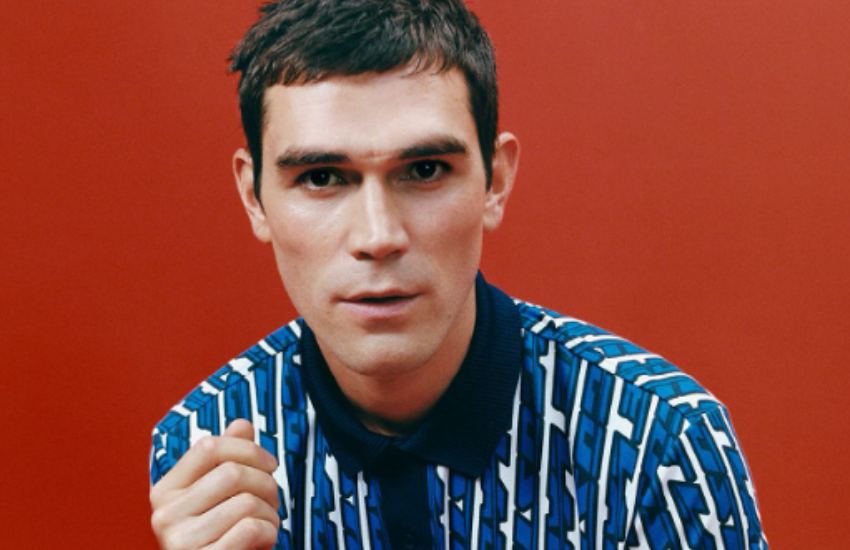 KJ Apa is an actor from New Zealand who got into the media limelight after appearing as Archies Andrew in the Netflix series, Riverdale. He is famous as the Savae chief of his village Moata'a and earned the title in September 2022.
He is known for his role as Kane Jenkins in the soap opera Shortland Street from 2013 to 2015. Apa played in movies like Dog's Purpose, The Hate U Give, and I Still Believe.
Early Life of KJ Apa
KJ Apa was born Savae Keneti James Fitzgerald Apa on June 17, 1997, in Auckland, New Zealand. As of 2023, Apais 26 years old and cuts her birthday cake annually on the 17 of June. Apa has a star sign of Gemini. Tessa Apa (mother) and Keneti Apa (father) are his parents. Apa's mother is a writer and his father is a village chief.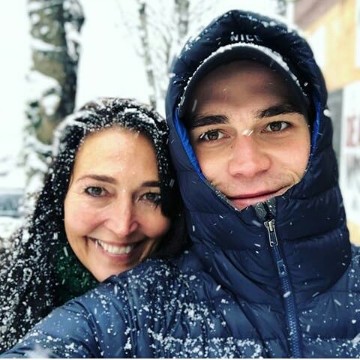 His siblings are Timēna Apa and Arieta Apa. His paternal grandparents are Utumakaiona Tupa'i Se and Jenny Fitzgerald while John Russell Callander and Sandra Paulina are his maternal grandparents. Apa has citizenship in New Zealand while she belongs to a mixed ethnicity (Samoan, English, Scottish, Northern Irish, and Irish). He follows the Christianity religion. He studied at King College.
KJ Apa's Relationship With Clara Berry
He is a French model and actress, Clara Berry. Clara and Apa started their dating rumor when he posted a picture of himself kissing a woman and her face was hidden by the large hat in February 2020.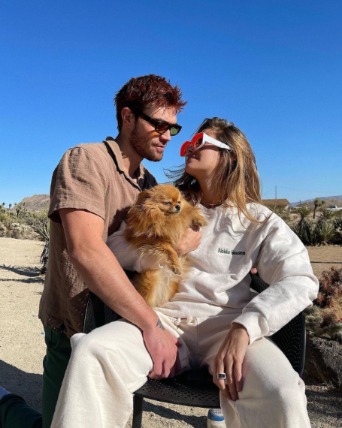 Then, Apa posted a picture of his partner without showing her face and he revealed his girlfriend's identity officially by posting about the pregnancy in May 2021. Though they are not married, KJ mentioned Clara as his wife in October 2021.
Past Relationships of KJ Apa
Apa dated Corinne Isherwood, a model in early 2018. He hinted about their relationship in an interview with Cosmopolitan:
"I think I'm just waiting for the right time, right girl. I'm pretty busy at the moment. I don't know how much I have to offer to someone right now, Well, we guess he's finally found the right girl!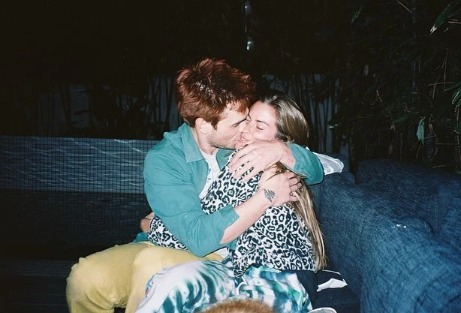 Apa was also rumored to be in a relationship with an American actress, Britt Robertson in 2019.
In May 2021, Clara and KJ announced they are expecting babies together. They gave birth to a son named Sasha Vai Keneti Apa on September 23, 2021. Clara posted a picture with his son on Instagram with the caption:
"He is a perfect perfection. I am the luckiest to have now two men of my life filling my heart with this cosmic gigantic vast love ❤️‍🔥"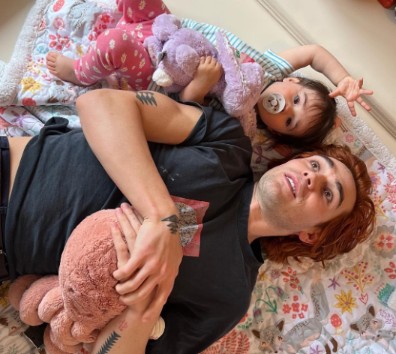 KJ Apa's Net Worth & Other Assets
As of 2023, Apa has a net worth of $3 million. This is the outcome of his career as an actor and model. He earns $400k per episode from Riverdale. He owns cars like Lamborghini Urus, Land Rover Range Rover, and Tesla Model X.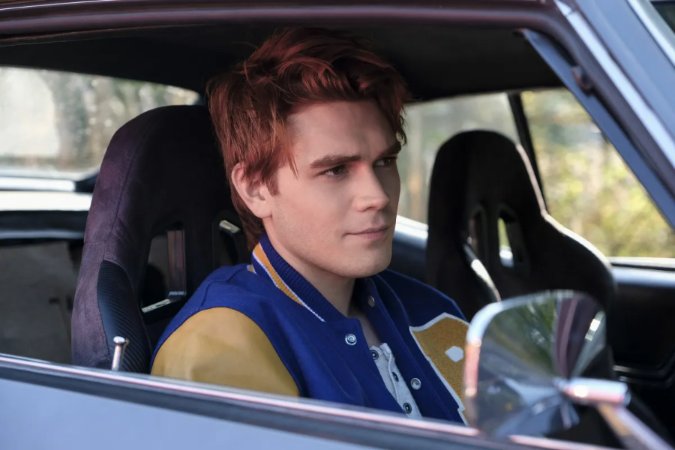 He bought a 3,581 square feet house worth $2.5 million in Hollywood Hills, Los Angeles, California at $2.5 million which featured 3 bedrooms and 3 bathrooms.
KJ Apa Defended His Silence On Black Lives Matter And Police Brutality
KJ played the role of the lead character Starr's boyfriend in the movie, The Hate U Give. This is the movie about how the white police killed a black teenager. So, Elijah Daniel, a comedian tweeted:
"I love that movie but I do have a question, If KJ was the co-star of that movie why is he so silent? He has such a massive young audience and got paid to be in a movie about police brutality."
KJ replied:
"@elijahdaniel I don't need to post about my opinions and beliefs in order for them to be real to me. I support black lives – but I don't feel it's necessary to prove to people I do by posting my attendance at these protests."
KJ Apa's Height & Tattoos
Apa stands at a tall height of 5 feet 11 inches and weighs 75 kg. 43-33-15 inches is his body measurement. Apa has dark brown colored hair and eyes and wears 10.5 (US) sized shoes.
Altogether he has 7 tattoos on his body. KJ has a piercing of a Samoan design on his right shoulder and circular design tattoos on his left shoulder. He carved bees and flowers on his wrist and also has logo tattoos and a couple of tattoos.  He wrote Omnia Vincit Amor on his chest.
KJ Apa Met an Accident
KJ had an accident. He fell asleep while driving his car in Vancouver and hit a light pole in September 2017. KJ has worked 14 hours continuously for the shooting of Riverdale and got in an accident. As a result, his car's passenger side got destroyed and he was safe and was not injured.
He also has an accident while filming the stunt for the movie, Songbird. Due to this, he had to receive head stitches as his head was cracked open.
Acting Career of KJ Apa
He was only 16 years old when he played the role of Kane Jenkins in soap opera titled,  Shortland Street from 2013 to 2015.
Apa debuted in the Netflix series, Riverdale as Archie Andrews in 2016.
He appeared as Ethan Montgomery in the movie, A Dog's Purpose in 2017.
Apa got the opportunity to play in a movie, Hate U Give in 2018.
He landed the role in Griffin's Netflix movie, The Last Summer on 3 May 2019.
He played the role of Jeremy Camp a singer romantic drama film I Still Believe in March 2020.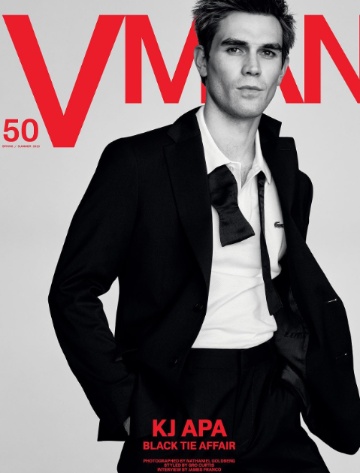 In 2020, he played in the movie, Songbird which was produced by Platinum Dunes.
He appeared in the drama, West Pointer in May 2021.
Besides acting, he is a singer and has sung songs like The Third Room and Clocks.
Apa released his solo album, Clocks in 2021.
Movies & TV Shows
He appeared in hit movies like A Dog's Purpose, The Hate U Give, The Last Summer, I Still Believe, Dead Reckoning, and Songbird He is popular for his role in tv shows like Shortland Street, The Cul de Sac, Riverdale, and many more.
Awards & Nominations
He received the nomination for the Saturn Award for the fourth time and won the category of the Breakthrough Performance Award for his role in Riverdale in 2017.
He was nominated in the category of Best Kiss at MTV Movie + TV Award.
Apa received the nomination for Choice Summer Movie Actor for a movie, The Last Summer at the Teen Choice Award.
FAQs of KJ Apa
Does Archie on Riverdale really have red hair?
No, KJ doesn't have real red hair. He has dyed his hair for the character Archie in the series, He is naturally brunette.
Does KJ Apa have a Scar on his forehead?
Yes, KJ has a scar on his forehead. When he was enjoying at Trampoline he had an accident that resulted in a big scar in between the eyebrows.
Was KJ Apa devastated for Luke Perry?
Yes, he was devasted when he heard the news of Luke's death in March 2019. Luke played the role of KJ's ad in the series, Riverdale so Apa tribute to him by saying:
"He's one of the best people I've ever known in my life. I hope I can be half the man that he was. He would call my parents every week and keep them updated on how I'm doing. If I had a cold or something he'd be like, 'I got him, I brought some Gatorade to his apartment the other day.'"
Are KJ Apa and Cole Sprouse friends?
Yes, KJ and Cole are friends. Not only Cole, but KJ is also very close to the cast of Riverdale like Lili Reinhart, Cole Sprouse, Camila Mendes, and Charles Melton.
Tagged:
Actor