How long has Joy Behar been Married? Who is her Husband?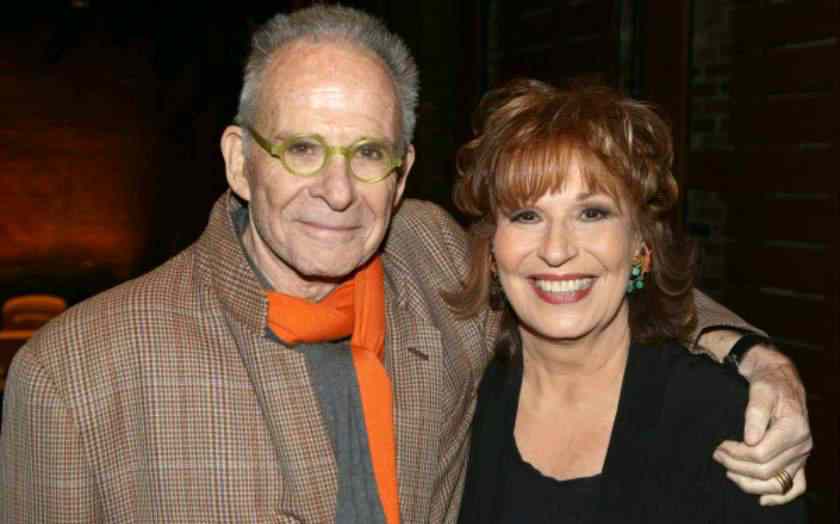 Joy Behar, one of the co-hosts of The View, is currently married to Steve Janowitz. The pair has only been married since the year 2011 but they were famously a couple for 29 years before tying the knot. Joy was one of the first co-hosts of The View when the show began in the year 1997. She originally left the show in the year 2013, only to come back periodically as a guest co-host.
Joy was previously married to Joseph Behar from 1965 to 1981 and has a daughter, Eve, from the marriage.
Is Joy Behar still Married to Husband' Steve Janowitz?
Joy Behar married to her longtime boyfriend Steve Janowitz. They tied the wedding knot in New York City on 11th August 2011. However, she didn't share a child at this stage and even keeps her surname from her ex-husband. The 77 years old actress shook the world after she married so late in her life. After the gay marriage became legal in New York, the couple made a commitment with feelings of responsibilities in their life.
"It did have an influence on me. It brought to my consciousness why gays needed to get married."
Caption: Joy Behar with her husband, Steve Janowitz
Joy admitted, got influenced into marrying even at her old age thanks to the legal acceptance of gay couples even though she isn't one. In addition, the couple walked down the aisle after Joy mentioned:
"If he was going to get down on one knee, I wanted it to be during the time when he could still get up from one knee!"
That as it may, the couple resides a healthy relationship for the past nine years. Currently, they are living a blissful life without any signs of divorce or separation.
Daughter
Joy Behar has a daughter, Eve Behar from her previous relationship with Joseph Behar. Eve was born on November 26, 1970, in Long Island, New York, the United States of America. She is a ceramic expert who has been creating ceramic art since the early 1990s.
Caption: Joy Behar with her daughter, Eve Behar
Eve is married to her husband Alphonso Anthony Scotti since the year 2007. They welcomed their first baby as a son named Luca Behar Scotti on February 28, 2011. As of now, the family of three is having a wonderful family-life together.
Joy Behar's Previous Married  Life with Joseph Behar
Joy Behar was previously married to Joseph Behar on 1st January 1965. Everything went fine at the starting phase and they were even blessed from a godly gift.  In the year 1970, the couple shared an angelic daughter, Eve Behar. The family lived a happily married life until the year 1981.
Later, the chemistry between them got mixed into quarrels and misunderstandings so, after a decade of their first-born child, the love-bird parted their ways after divorce on 19th March 1981.