Is National Football Quarterback Jesse Palmer Married? What is his Past Relationship with Jessica Bowlin?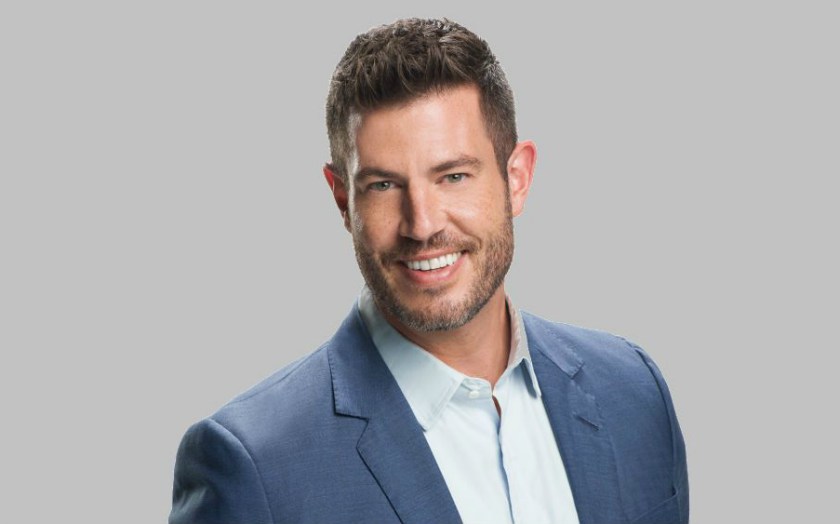 Jesse Palmer is a Canadian former college, professional football player, and a sports commentator who was once a quarterback in the National Football League for around five seasons in the early 2000s.
He has an attractive and wonderful personality which has won the heart of many ladies with his cute smile and gorgeous physique.
Is Jesse Palmer Married to his Girlfriend?
Not yet! Jesse Palmer is not married while he is in a romantic relationship with Emely Fardo who is a Brazilian model. As per their first picture together on their Instagram, it seems they first met in Paris, France in August 2017 and started dating since then. After that, they started uploading lots of pictures of them on social media accompanied by romantic captions.
Caption: Jesse Palmer with his girlfriend, Emely Fardo
The couple was even spotted together at the charity event in New York in September 2017 and stole the show with their romantic appearance. As of now, their relationship has been progressing very well.
Palmer's Past Relationship with his Co-star Jessica Bowlin
Previously, Jesse appeared on the ABC television series titled The Bachelor. He was the first professional athlete to appear on the show in which eligible bachelors are given the opportunity to make the choice of a possible partner from a group of single women. After a series of considerations, Jesse chose Jessica Bowlin and the duo appeared to be a near-perfect combination.
However, after the show, Jesse didn't propose to her; their relationship continued for a few months before they separated their ways. Bowlin later married to Omar Rawi and they both have two children.
Is Jesse Palmer Gay?
He is one among many celebrities whose sexual orientation has been clearly misunderstood. Since Jesse keeps his personal life on the low, what more could be expected of his fans? While the popularity of the LGBT community is on the increase; he alongside his fellow quarterback Nick Foles is part of the NFL players who have pledged their support to the community.
Palmer stated in an interview with Cyd Ziegler that he doesn't care if his teammate is gay or not and what matters is your ability to pull a stint in the field of play. After this revelation, he became aligned with the majority of players who are active supporters of the LGBT community. However, Jesse is not gay while he is currently in a relationship with Emely.
The TV host, Jesse Palmer Appears in a Shirtless Photo
It is a common thing to show off shirtless photos of a male celebrity. Canadian sports commentator has Showed off the bare-shirtless-chested photo in public places at multiple times. Many media has made headlines regarding his shirtless appearance while he started posting his photos on Instagram. With that Plamer got a lot of followers and reactions.
If we search his official Instagram account, we can find a bunch of his shirtless photos, lonely and sometimes with his girlfriend.
Jesse Palmer's Parents
Palmer was born to his parents' Susan (mother) and Bill Palmer (father). His father, Bill was an athlete played for Ottawa Rough Riders while his mother was a print and fashion model.
Caption: Jesse Palmer with his mother, Susan, and brother
His mother, Susan owned ITM International Top model which as a modeling agency and also a training centre found in Ottawa.
Is Jesse Palmer Related to Carson Palmer?
There is been a growing argument about Jesse Palmer being related to Carso Palmer. Some even believed that they are brothers but the truth remains that they have only one thing in common. Jesse and Carso share a similar surname. There is no other similar thing between them.
Jesse is a popular Canadian quarterback of New York Giants while Carso is the younger brother of former American NFL quarterback, Jordan.
Tagged:
National Football