Jennifer Garner is an actress who got into the media limelight for her role in the movie Felicity in 2000.  She even got popular when she won Golden Globe Award for her TV drama Alias which is a famous spy thriller television series produced by J.J. Abrams. Jennifer is known as the actress in The Time of Your Life from 1999 to 2000.
Early Life of Jennifer Garner
On April 17, 1972, Jennifer Garner was born in Houston, Texas, United States. As of 2023, Jennifer is 51 years old. Her birthday is on the 17th of April and her Zodiac sign is Aries. Jennifer Anne Garner is her real name.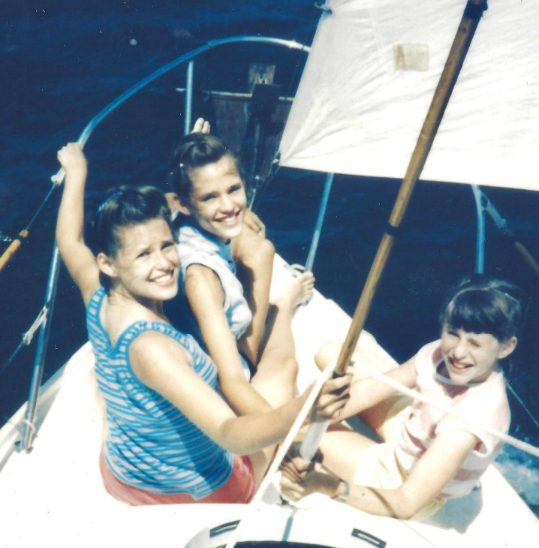 Her parents are Patricia Garner (mother) and Billy Jack Garner (father). Her father was a chemical engineer while her mother was an English teacher by profession. Jennifer's paternal grandparents were George Floyd Garner and Exie Mae Lancaster while her maternal grandparents were Harvey Newton English and Hazel Violet Margaret Sayre.
She spent her early life with her two sisters Susannah Kay Garner Carpenter and  Melissa Garner Wylie. By nationality, Jennifer has American citizenship and belongs to English, as well as Scottish, Scots-Irish/Northern Irish, German, and Swiss-German ethnicities. Jennifer follows the Christianity religion.
Jennifer Garner's Education
She joined George Washington High School which is located in Charleston. Then, she joined Denison University in 1990. There she studied chemistry and after some time changed her major to theater.
In 1993, she joined the National Theater Institute at the Eugene O'Neill Theater Center which is situated in Waterford, Connecticut. She graduated holding a Bachelor of Fine Arts degree in theater performance in 1994.
Jennifer Garner and John Miller's Relationship
She is in a relationship with John Miller. By profession, John is a businessman. In 2018, they started dating each other. At that time, Jennifer was still in the phase of divorce and she was living with John for 6 months already.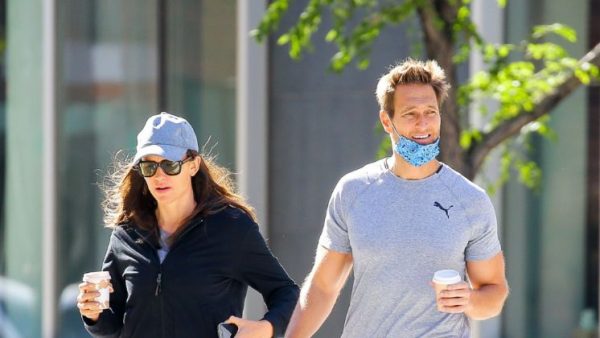 John and Jennifer take a break from their relationship in August 2020. Then, they united in the spring of 2021. She said:
"He was ready for marriage and she just couldn't commit"
As of now, they are living happily with each other for 5 years.
Jennifer Garner's First Husband
Her first husband is an American, Scott Foley. They met each other for the very first time on the set of the TV show Felicity in 1998. Scott and Jennifer started dating right after their first meeting.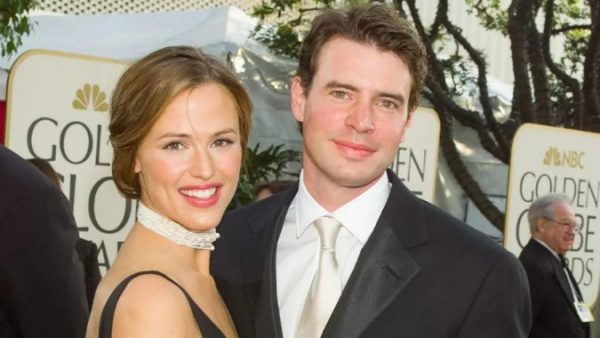 After dating each other for two years they got married in presence of their close ones in October 2000. They only stayed as a married couple for three years and announced their divorce in April 2003. On March 23, 2003, they divorced officially.
Jennifer Garner's Second Marriage
Ben Affleck is her second husband. Ben Affleck is an American actor by profession. In 2001, they met each other for the very first time on the set of Pearl Harbour. They didn't begin their friendship for four years and eventually got cast in the movie Daredevil in 2003. There they became close friends and started dating each other in the summer of 2004.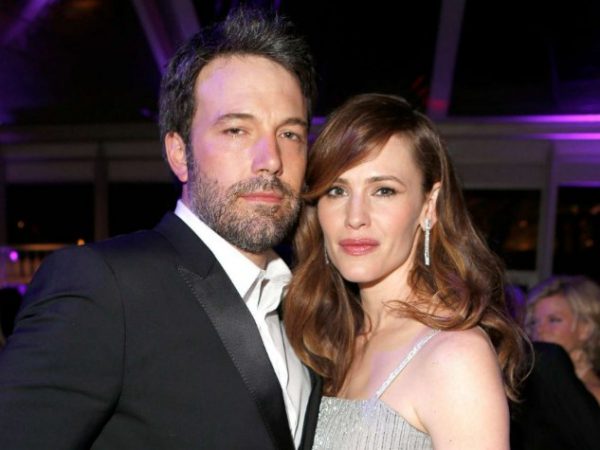 When they were celebrating Jennifer's 33rd birthday, Ben proposed to her and got engaged. their engagement was announced by their family friends saying:
"[They're] like high school sweethearts.They're very lovey-dovey."
On June 29, 2005, they walked down the aisle in the presence of their close ones in Turks and Caicos privately.  After 13 years of marriage, they decide to divorce on June 13, 2015.  To make their marriage work they even went to marriage counseling. On April 13, 2017, they filed for divorce officially.  They finally divorced on October 5, 2018.
Past Relationships of Jennifer Garner
Jennifer dated Michael Vartan. Michael Vartan is a French-American actor by profession. In 2001, they met each other for the very first time in the set of Alias. They started dating each other in 2003.  Michael and Jennifer only dated for a year and officially split in 2004.
Jennifer Garner's Children
Jennifer is the mother of three children, two daughters, and a son. She welcomed her children with her second husband, Ben. The name of her children is Violet Affleck, Seraphina Rose Elizabeth Affleck, and Samuel Garner Affleck.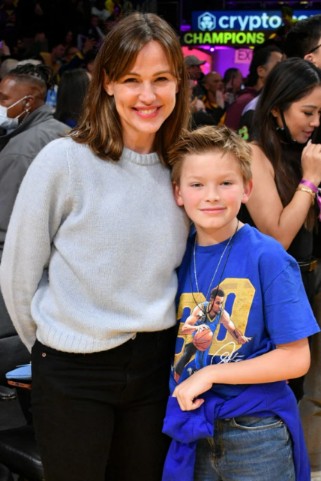 Violet was born on December 1, 2005. Rose was born on January 6, 2009. On February 27, 2012, Samuel was born. She doesn't allow her children to use social media and is very strict with her children's privacy.
Jennifer Garner's Net Worth and Salary
Jennifer's net worth is $80 million as of 2023. This is the outcome of her career as an American Actor, Television producer, Film Producer, Spokesperson, Businessperson, Voice Actor, and Television Director. $10 million is her salary as an actress.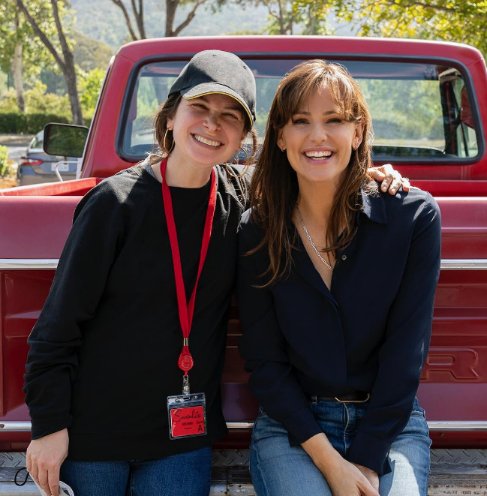 She earned a salary of $45,000 per episode in the early season of the show named Alias. In 2004, she earned a salary of $3 million as an actress in 13 Going on 30. She earn $7 million from The Kingdom in 2007.
Jennifer Garner's Real Estate & Car Collection
Jennifer bought a home in LA's Pacific Palisades neighborhood with her ex-husband, Ben for $17.55 million in 2009. She paid $8 million for a new home which is located in Los Angeles' Brentwood Park neighborhood in early 2019.
Jennifer currently owns Land Rover Range Rover, Lexus ES, and Chevrolet Camaro. She often drives her car by herself.
Jennifer Garner's Height
Jennifer's height is 5 feet 8 inches and weighs 54 kg. Her body measurement is 34-25-35 inches. Jennifer wears a shoe size of 9 (US) and 2 (US) is her dress size. Her eyes are hazel in color and her hair is dark brown in color.
Acting Career of Jennifer Garner
Jennifer is an actress by profession.
At first, she even sold tickets, build sets, clean the venues, and before performing in summer stock theatre.
 In 1992, she worked at the Timber Lake Playhouse which is located in Mount Carroll, Illinois.
After completing her theater education she played in Zoya in 1995.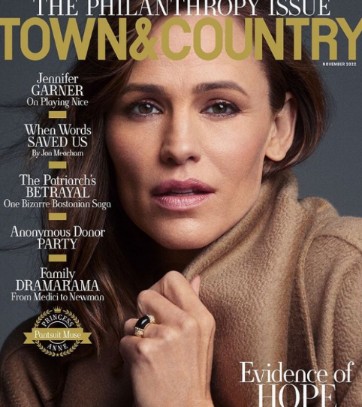 From 1999 to 2000, she grabbed her feature role in a drama named Time of Your Life.
She played the supporting role in a movie named Pearl Harbor and Catch Me If You Can in the years 2001 and 2002.
She appeared in the comedy series named Home Movie: The Princess Bride in 2020.
Besides, she is the co-founder of Once Upon a Farm.
She got the opportunity to become an artist ambassador for Save the Children USA in 2009.
TV Shows and Movies
Some of her popular movies are Valentine's Day (2010), Butter (2011), The Odd Life of Timothy Green (2012),  Dallas Buyers Club (2013), and Alexander and the Terrible, Horrible, No Good, Very Bad Day (2014). She appeared in  Miracles from Heaven (2016), The Tribes of Palos Verdes (2017), Peppermint (2018), Yes Day (2021), and The Adam Project (2022).
Her popular tv shows are The Last Thing He Told Me, Party Down, Dead Man's Walk, and Felicity. She appeared in Law and Order, Llama Llama, Fantasy Island, and Camping.
Awards and Nomination of Jennifer Garner
In 2002, she won the award the nomination of Best Actress for the Television Series Drama, Alias.
Her acting in Juno made her win Best Acting Ensemble in 2008.
In 2003, she won Best Breakthrough Female Performance for Daredevil 2003.
FAQs of Jennifer Garner
Why did Jennifer Garner stop attending church regularly?
She stopped going to church regularly because her children were baptized as members of the United Methodist Church. As of now, she is going to church once a week with her family.
What was Jennifer Garner's Stalking incident?
From 2002 to 2003, she and her children were stalked by a guy named Steven Burky. In 2008, she and her husband along with her three children got a restraining order.
In December 2009, he was arrested in front of Violet's preschool in charge of stalking. But, he was ruled insane and was hospitalized at California's state mental hospital, iN March 2020. He also is ordered to stay away from the Garner-Affleck family for 10 years if released.
Did Jennifer Garner launch an anti-paparazzi campaign?
Yes, she launched an anti-paparazzi campaign in 2013. She launched the campaign to protect her children from being photographed as their children were minors.
Did Jennifer Garner support Democratic politics?
Yes, she supported democratic politics for her childhood friend Corey Palumbo and even made a 30-second television advertisement in 2002.
Is Jennifer Garner related to James Garner?
No, Jennifer and James Garner aren't related to each other. Even though they share the same surname they aren't related to each other. Both of them are actors and actresses by profession.
Is Jennifer Garner dating Bradley Cooper?
No, Jennifer is not dating Bradley Cooper. They have shared the big screen together in a movie name Alias. Since 2001, they are close friends.
Is Jennifer Garner dating Victor Garber?
No, Jennifer is not dating Victor Garber. Victor is a close friend of Jennifer. Victor was eth one who officially announced her relationship with John Miller.
Is Jennifer Garner left-handed?
No, Jennifer doesn't use left-hand. She is a right-handed woman and is one of the most popular actresses in Hollywood.