American professional basketball player Jae Crowder is well known for playing for the Phoenix Suns of the National Basketball Association. In the year 2021, he has reached his second final of the NBA with the Phoenix Suns. 
All the basketball fans of Jae Crowder are following him and are so curious to know more about his personal life. In this article, we are discussing his married wife, brother sisters, and more detail about his personal life. 
Is Jae Crowder Married?
No Jae is not married currently. He is focusing on his basketball career right now. However, he has one lovely daughter with her ex-girlfriend, Dana Lambert. They were blessed with their baby girl on October 23, 2013. The name of his daughter is Jada Corey Crowder. 
After Dana, he stayed single for a short period of time and he stayed in a relationship with a girl named Lece Babi. The couple split with each other in the year 2020.
Who is Jae Crowder's Wife/Girlfriend?
The ex-girlfriend of Jae is Dana Lambert. They dated each other for a long period of time. The couple broke up with each other after Jae found out that Lambert was cheating on him. Dana has one twin sister named Dona Lambert. Dana was just 22 years old when she was pregnant with the baby of Jae.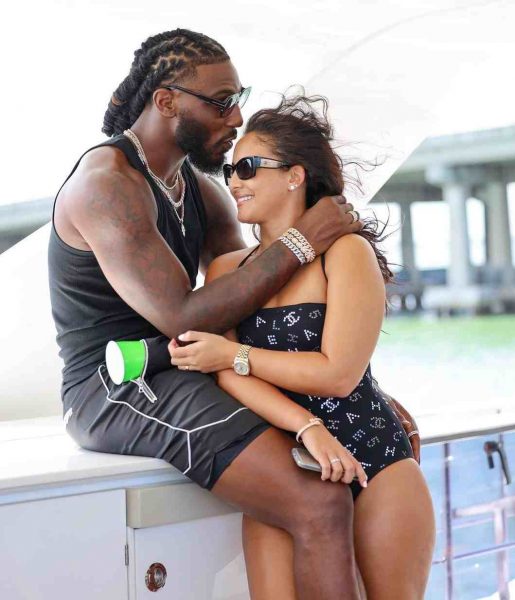 His recent ex-girlfriend Lece Babi was born on November 13, 1994, in Argel, Algeria as Lycia Salhi. She runs the business of beauty products that include Lip Glosses, Lece Lashes, Lece CBD Skin Care, and Lece Shades.
Brothers and Sisters of Jae Crowder
Jae has altogether seven brothers and sisters. Jae Crowder has two brothers. The name of his brothers is Cortez Thompson and Davarius McClure. Likewise, he has five sisters in his family.
The name of his sister is Stephanie McClure, Jessica Walker, Chania Crowder, Justine Crowder, and Zoe Crowder. Crowder is kind of head of his family despite his brothers and sisters.
What is Jae Crowder's real name?
The real name of Jae is Corey Jae Crowder. On the other hand, the nickname of Jae is Bossmann. He got the nickname Bossmann because he is the head of the family and he has a different perspective to look at and approach life.
What happened to Jae Crowder?
Recently, Jae has an injury on his left wrist a layup shot in the third quarter. The injury was seen right after it happened and he was taken into the locker room immediately after that. Initially, he was in a game of he could play only for seven minutes.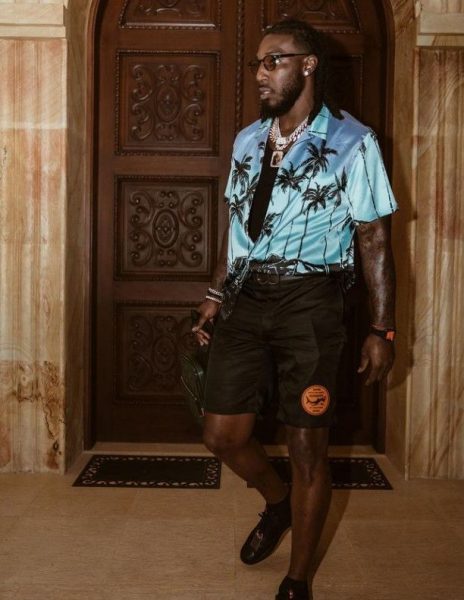 Due to his injury, he has to stop his game on the night. Moreover, he has suffered from the foot injury midway through the third quarter of Sunday's 127-124 with the overtime.
Does J Crowder have a ring?
In his long-term career as a basketball player, he has not won any championships till now. As he has still a long way to go in his career he will soon win a ring for himself for sure.
Does Jae Crowder have any tattoos?
Jae has a number of tattoos on his body. On his right wrist, he has the tattoo of number 99 which is his jersey number. He has small basketball tattooed on his right forearm. Likewise, he has written BOSS on his left arm that indicates himself as self success. Crowder has a small cross on his right forearm that is a sign of Christianity.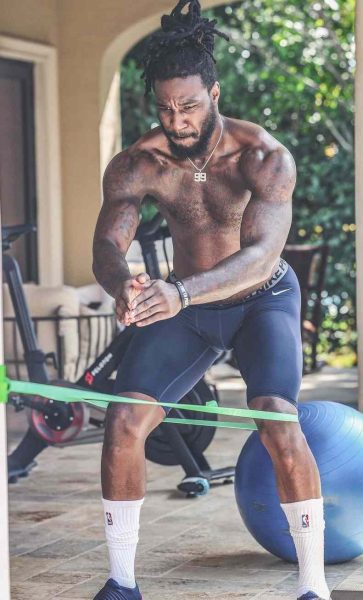 Moreover, in his left bicep, he has written Work Hard Play Hard. He has tattooed this to motivate him in daily life.
No, Tae and Jae Crowder are not related to each other. It is a coincidence that they have a similar name and they share the same surname of they do not have any other similarity that relates them. Tae is an American footballer that plays the linebacker for the New York Giants of the National Football League (NFL). Whereas Jae is a basketball player.
Quick Facts of Jae Crowder
Jae Crowder opened his eyes to this world on July 6 of 1990 in Villa Rica, Georgia, United States.
This makes him 31 years old as of 2022 and his sun sign is Cancer.
The full name of Jae by birth is Corey Jae Crowder.
Jae holds American citizenship and belongs to black ethnic background.
He has a height of 6 feet 6 inches and has a body weight of 107kgs. 
As of 2022, the estimated net worth of Jae is $15 million approximately.
The base salary of Jae is 9.258 million USD. 
He has black color eyes and black color hair.