Jackelina Bonds is an American reality tv star and dentist who got media fame after participating in a Netflix reality show, Love is Blind. The love triangle of her between Marshall and Josh made her popular in season 4 of the show. She is also popular as a dental surgical assistant.
Early Life of Jackelina Bonds
Jackelina Bonds opened her eyes for the very first time on December 26, 1995. She is a native of Tacoma, Washington, USA. As of 2023, she is 28 years old. She celebrates her birthday on the 26th of December. Her birth sign is Capricorn. Jackie C Bonds, Ada Bonds, Vera Bonds, and Joel Bonds are her family members. She also has a brother.
By nationality, she has American citizenship and she belongs to Latino and Mexican ethnicity. Moreover, she follows the Christianity religion.
Jackelina Bonds's College Degree
She graduated holding a bachelor's degree at Pierce College Fort Steilacoom from 2016 to 2018. Then, she joined Clover Park Technical College and graduated holding a degree in CDA/RDA in 2021.
Reasons Behind Jackelina and Marshall's Breakup
Jackelina was engaged to Marshall Glaze. Marshall is also an American reality actor and marketing manager by profession. They met each other for the very first time in the set of Love is Blind. There, they became a couple and even got engaged on the reality show.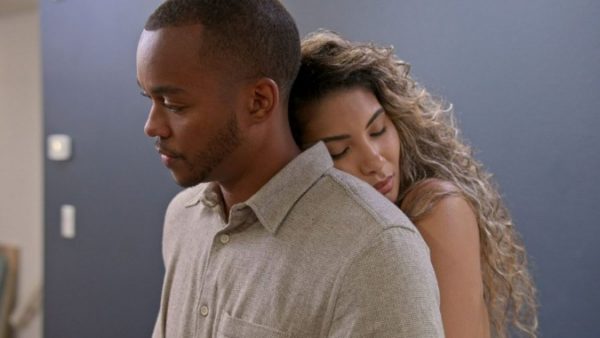 Jackie was confused between Josh Demas and Marshall then, she chose Marshall as she thinks she is more emotionally available than Josh. In the 5th episode of the show, she accused Marshall of leaving instead of staying to talk things out. Moreover, Marshall said:
"What else am I supposed to do? Sit in my feelings and sleep next to someone who said I was not man enough for this?"
She didn't agree to try the wedding dress with Marshall. Jackelina released the main reason for her breakup with Marshal in an interview:
"My father, he's sick. He has cancer, so I have to take care of him when I go home every weekend. I make sure that my parents are well, the bill is paid — my dad can't work any more. I have a lot of family stuff that I have to tend to. Family always comes first. And also, my brother is released from prison, it's like I have another person to take care of."
She also added:
"She and Marshall were ultimately incompatible because he required way more emotion than she could provide. She felt emotionally drained. I and Marshall broke up because we just weren't meant for each other. I was going down a different road than he was, and he required way more emotion, way more babying, all that."
Jackelina Bonds and Josh Demas's Relationship
After breaking up with Marshall, she began dating Josh Demas. Josh is a Reality tv star and Project Manager from Seattle by profession. For the very first time, they met in The Pods on Love Is Blind season 4.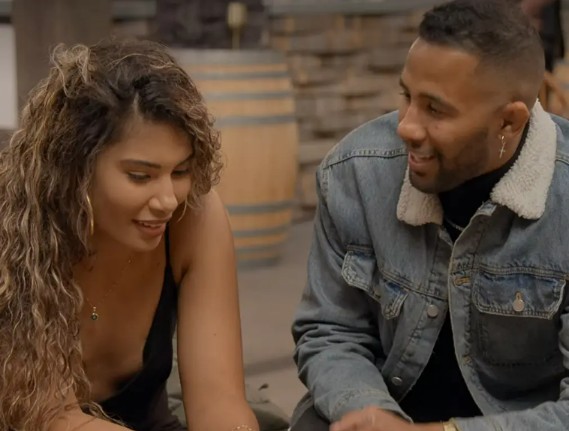 But, she chose Marshall for engagement and after leaving him on episode 10. She went on a date with Josh and where they ended up kissing each other. They were spotted together at a Seattle Mariners game in March 2023.
Jackelina Bonds's Net worth
As of 2023, Jackelina has a net worth of $200k. This is the outcome of her career as a Dental surgical assistant, entrepreneur, and actress. She has an annual salary of $43k from her acting career.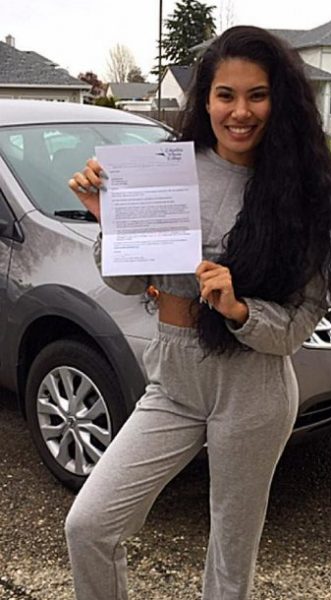 Jackelina Bonds's Career
Jackelina is an actress, dental surgical assistant, and entrepreneur by profession.
She is working at Mercer Island Oral and Maxillofacial Surgery as a dental surgical assistant.
In addition to this, she joined the fourth season of the Netflix reality show named Love is Blind.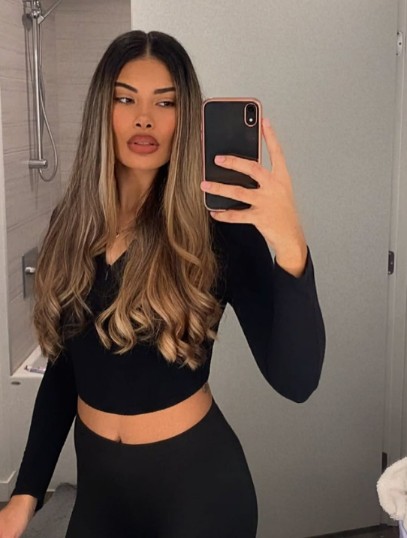 She is also quite active on her Instagram and other social sites and often posts her daily schedule.
Before that, she used to dance and was a professional dancer.
FAQs of Jackelina Bonds
How tall is Jackelina Bonds's Height?
Bond's height is 5 feet 6 inches and weighs 55kg. Her body measurement includes 33-25-35 inches and her shoe size is 7.5 (US). In addition to this, she has black colored hair and eyes.
Does Jackelina Bond have a Tattoo?
Yes, Jackelina has a tattoo. She carved a tattoo of her zodiac sign on her back.
What happened to Jackelina Bonds's father?
Her father has suffered from stage 2 cancer of the head and neck. He has also done chemotherapy and surgery. Likewise, she revealed it on the fourth episode of the show.
Is Jackelina Bonds's Brother still in Jail?
No, Jackelina's brother is not in jail. He recently got out of jail and she revealed the news in an interview saying:
"I have a lot of family stuff that I have to tend to. Family always comes first. And also, my brother being released from prison, it's like I have another person to take care of."
Did Jackelina Bonds cheat on Marshall Glaze?
According to the show, she cheated on Marshall. But, she revealed that she started dating after her breakup with him and said:
"Marshall and I were broken up before I saw Josh at the coffee shop."
Her message about Josh and Marshall got leaked which shows that she was simultaneously dating Josh and Marshall. In addition to this, she has also posted a post regarding her point of view on her Instagram account.