Harry Belafonte is a well-known American singer, actor, and activist. He became popular in the music when his debut album, Calypso became the first million-selling LP.  Songs like Day-O (The Banana Boat Song), Jump in the Line (Shake, Senora), Jamaica Farewell, and Mary's Boy Child made him a legend. In the Academy's 6th Annual Governors Awards, he was successful in winning the Jean Hersholt Humanitarian Award in 2014.
Early Life of Harry Belafonte
Harry Belafonte was born on March 1, 1927, in Harlem, New York, United States. If he was alive, he would be at the age of 96 years old. He used to celebrate his birthday on the 1st of March and his horoscope was Pisces. His real name was Harold George Bellanfanti Jr. He was born as the son of a chef, Harold George Belafanti (father) and Melvine Clarasteen (mother).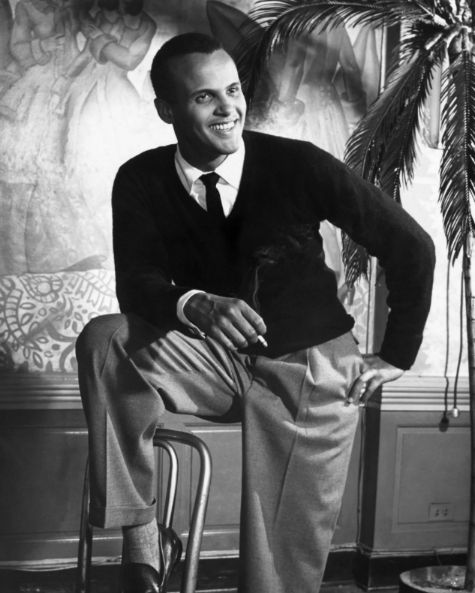 His brothers are Raymond Wright and Dennis Belafonte. Raymond is a Co-Founder and Chief Commercial Officer. His paternal grandparents were Isaac Belafanti and Dorothy while William Alexander Love and Sarah Jane Clarke were his maternal grandparents. He had citizenship in America and belongs to a mixed ethnicity (Sephardi Jewish, African-Jamaican, Irish-Scottish). Belafonte used to follow the Catholic religion.
Education of Harry Belafonte
He studied at Wolmer's Schools. Belafonte joined George Washington High School in New York City. He attended the Dramatic Workshop of The New School at the end of 1940.
Harry Belafonte was with His Third Wife
Harry married three times in his life. He was happily married to his third wife until his death. His wife, Pamela Frank was a photographer. They got married in 2008 and stayed a married couple until the death of Harry.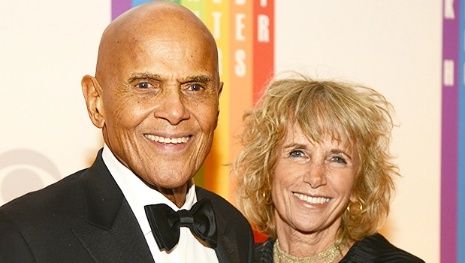 Harry Belafonte's First & Second Marriage
His first wife was an American actress, Marguerite Byrd. In 1944, Belafonte met Byrd while he was working in the Navy. They tied the wedding knot with Marguerite on 18 June 1948. After 9 years of marriage, they officially divorced in February 1957. Both of them belong to different social backgrounds so the sudden change in lifestyle and attitude of Harry became the reason for their divorce.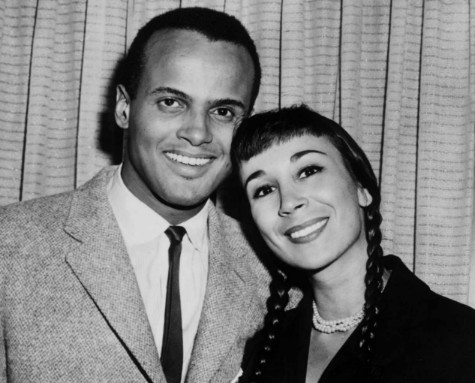 At the time of their divorce, Marguerite was pregnant with her second daughter. He was married to an actress, Julie Robinson. In 1954, they met on the set of the film Carmen Jones. Julie started writing love letters to Harry even though he was married. Harry and Julie walked and exchanged their wedding vows in 1957. They officially divorced in 2008.
Past Relationships of Harry Belafonte
He was in a relationship with Swedish-American actress, Inger Stevens from 1959 to 1960. Harry was also in a relationship with Dianne Reeves and Dorian Leigh Parker. He was also rumored with Miriam Makeba.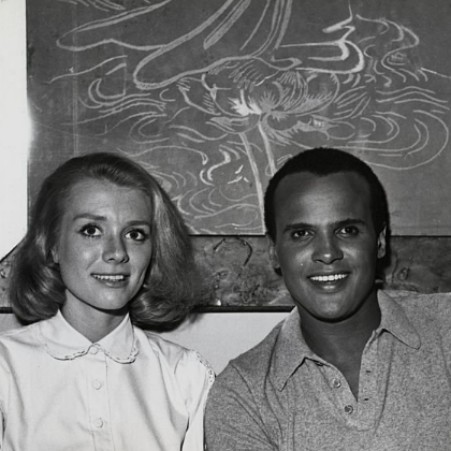 Harry Belafonte, Father of Four
He was a father of four children. He welcomed Shari Belafonte and Adrienne Belafonte Biesemeyer with his first wife. Shari, an actress and model was born on September 22, 1954. Adrienne is an Executive Director of Anir Experience and was born in 1950. He welcomed David Belafonte and Gina Belafonte with his second wife.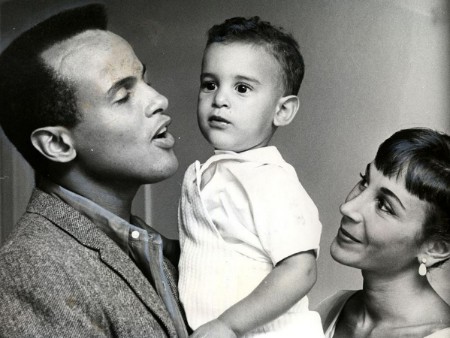 On September 30, 1957, David was born and works as an actor. Gina is an actress and writer who was born on September 8, 1961. He was the grandfather of Rachel Blue, Sarafina Belafonte, and Amadeus Belafonte. He was also the stepfather of Pamela's children, Sarah Frank and Lindsey Frank.
Harry Belafonte's Net Worth
Harry had an estimated net worth of $30 million as of 2023. He was able to earn this hefty sum of money from his career as an American singer, actor, and social activist. Belafonte earns a salary of $6 million annually.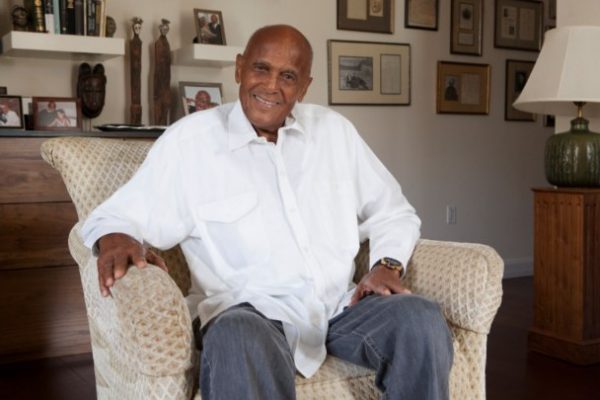 Harry was living in his house which is located in Manhattan's Upper West Side, New York. His house was on the 4th floor of the 8-story Apple Bank building. He also owned a true colonial home that covered an area of more than 100 acres. Harry's property is listed on sale for $2.9 million.
Harry Belafonte Died of Heart Failure
Harry left this world on April 25, 2023, at the age of 96 years. He died due to congestive heart failure. He died in his home which is located in the Upper West Side of Manhattan. CNN Entertainment announced his death as:
"Harry Belafonte, activist and entertainer with a rebel heart, dies at 96."
Professional Career of Harry Belafonte
Harry was an American singer, actor, and social activist.
He stepped into the music world as a club singer in New York to pay the fees of acting classes.
He sang with Charlie Parker himself, Max Roach, and Miles Davis for their band, Charlie Parker Band.
In 1949, he became a pop singer on the Roost label.
He released his first album, Calypso on April 27, 1953.
The popular songs of his albums were Banana Boat Song, Day-O, and Jamaica Farewell.
He debuted in acting with Dorothy Dandridge in the movie name, Bright Road in 1953.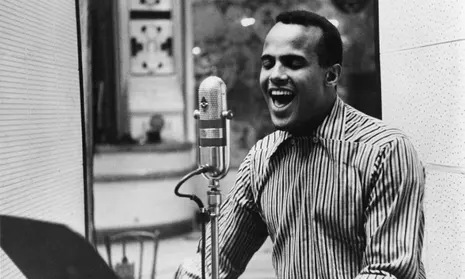 Later, he played in Odds Against Tomorrow in 1959.
Some of his popular movies are The World, the Flesh and the Devil, Buck and the Preacher, and Uptown Saturday Night.
He also appeared in the campaign for John F. Kennedy in 1960.
He and Maurice Neme collaborated on the construction of the neighborhood in Bonaire on June 3, 1966.
Songs & Albums
He sang songs like Banana Boat, Jamaica Farewell, and Shake, Shake Senora. Some of his popular songs are Matilda, Matilda, Jump in the Line, and Limbo Song. His popular albums are Calypso, Beetlejuice, and Belafonte…Live!
Movies & TV Shows
He played in movies like The World, the Flesh and the Devil, Carmen Jones, Buck, and The Preacher. Harry's popular movies are Tony Bennett: The Music Never Ends, Odds Against Tomorrow, and Island in the Sun. He appeared in tv shows like Swing Vote, PB&J Otter, and Bobby Kennedy for President.
Awards & Nomination
He won Grammy Awards three times along with Grammy Lifetime Achievement Award, an Emmy Award, and Tony Award.
Harry received the Kennedy Center Honors in 1989.
In 1994, he received the National Medal of Arts.
FAQs of Harry Belafonte
How tall was Harry Belafonte?
Harry stands at a height of 6 feet 1 inch and weighs 76kg. He had a beautiful pair of brown eyes and his hair is grey in color.
Was one of Harry Belafonte's parents white?
Yes, Harry's mother was the daughter of a Scottish mother. So, he had white ancestry from his grandmother. Both of his parents were Jamaican immigrants.
Did Harry Belafonte pay divorce alimony to any of his ex-wives?
No, Harry didn't pay divorce alimony to his ex-wives. He was married three times in his lifetime. He didn't pay alimony to his ex-wives.
Were Stephen Belafonte and Harry Belafonte related?
No, Harry was not related to Stefan Belafonte. They only share the same surname and spent belong to each other. Stefan works as a film producer while Harry was a singer by profession.
How did Harry Belafonte change the world?
After joining the Civil Rights Movement in the 1950s, he got the opportunity to be close to Martin Luther King, Jr. He used to raise funds money and contribute to activist works.