Gervonta Davis is in the media highlight as an American professional boxer. Since 2019, he is successful in holding world records for featherweight, lightweight, and WBA super lightweight. He became popular after winning the IBF super featherweight title in 2017.
In 2022, Gervonta got the ranking of the tenth-best boxer in the world by the Boxing Writers Association of America.
Early Life of Gervonta Davis
Gervonta Davis was born on November 7, 1994, in Baltimore, Maryland, United States. As of 2023, he is 28 years old. He cuts his birthday cake on the 7th of November and his birth sign is Scorpio. His full name is Gervonta Tank Davis. His parents are Garrin Davis (father) and Kenya Brown (mother). Both of his parents were addicted to cocaine.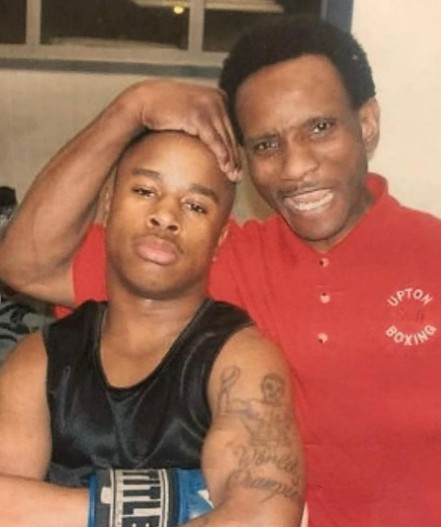 He spent his childhood in a foster home as his parents were in prison due to their addiction. His brother's name is Demetris Fenwick. Davis has American citizenship and belongs to mixed (African-American) ethnicity. He follows the Christianity religion. Gervonta joined Digital Harbor High School. He earned his secondary degree with the help of a GED program.
Gervonta Davis and Vanessa Posso Still Together
He is in a relationship with a model, Vanessa Posso. They have been together since January 2021. In 2020, Davis hit Posso and resulting in injury on her face as well as her lip. So he was arrested in charge of domestic violence charge of battery causing bodily harm. After the arrest of Gervonta, Vannesa released a statement saying:
"The state of our relationship has been in a fragile space, and Gervonta and I were both at fault for the argument. While the emotions were running high, I made an unnecessary call to law enforcement in an intense moment while I was frantic. Gervonta did not harm me or our daughter."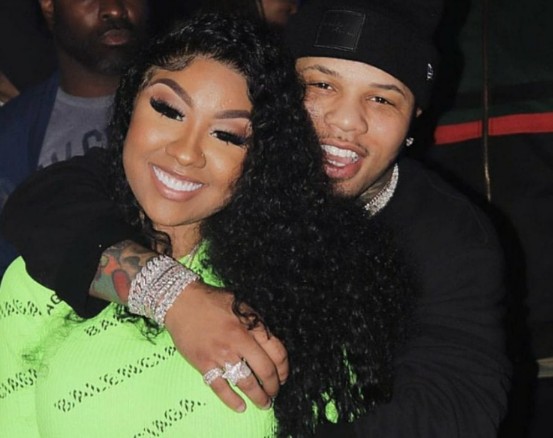 Gervonta Davis's Previous Relationship
He was in a relationship with the Instagram star, Yaya. They dated each other from 2019 to 2020. When they were on a date, they were handcuffed by police. They made their relationship official while attending the Lakers game. Davis also dated Dess Dior, a Musical artist. From May 2020, they were in a relationship. but only after four months of dating they split in September 2020.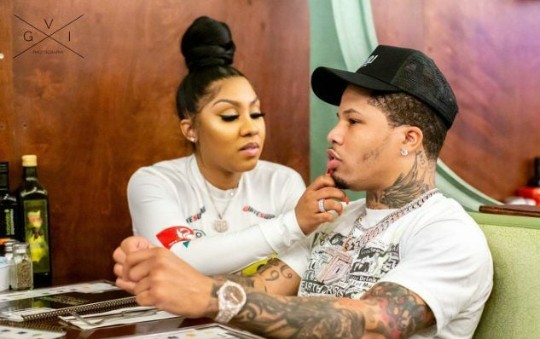 From 2018 to 2019, he dated a model, Ari Fletcher. Ari even posted a picture of herself in his house and even tagged Davis on her post. From 2016 to 2018, he was in a relationship with Dretta Starr. Dretta is a model and influencer. He was also rumored with Aileen Gisselle.
Gervonta Davis and Andretta Smothers's Relationship
Gervonta and Andretta Smothers dated each other for a long time and were living like a married couple. In February 2020, Davis forcefully grabbed Andretta from her seat and even punched her in the locker room area.
This made injuries in her lip and jaw and Davis was arrested on the charge of misdemeanor battery and pleaded not guilty in court. They break up because of this incident at a basketball event in Miami.
Gervonta Davis, Father of Two
Gervonta and his girlfriend, Vanessa are blessed with a daughter, Giovanna Thalia. Giovanna was born on October 21, 2021. He and his ex-girlfriend, Andretta Smothers welcomed a daughter, Gervanni Davis on June 20, 2018.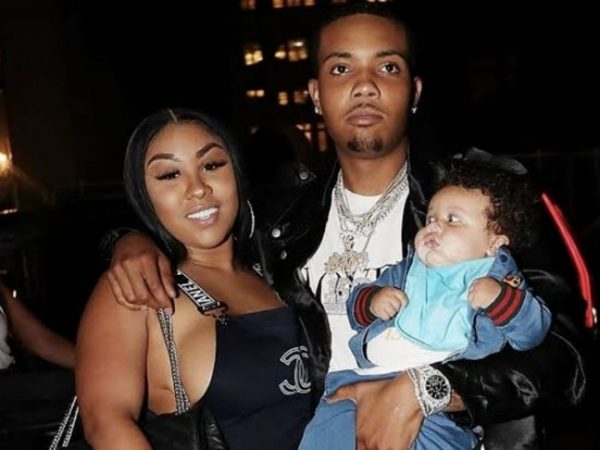 Andretta asked for child support from Davis as she was unemployed at the time of their breakup. The court made him pay a huge sum of money every month and then only allowed him to meet his daughter.
Gervonta Davis's Net Worth
As of 2023, he has an estimated net worth of $10 million. This is the outcome of his career as an American boxer. Every year he earns $1 million as his salary. He earns a minimum of $2 million against Javier Fortuna. He earned $75,000 in his fight against Pedraza. When he fought against Fonseca he won the battle with $600,000.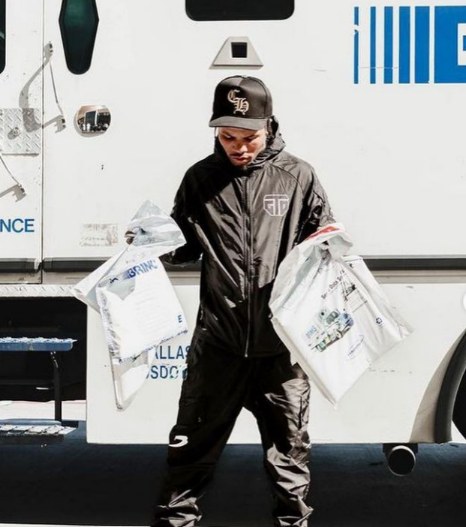 Davis is fond of cars, his car collection includes a Mercedes G63 AMG and Corvette C8 Stingray, Ferrari 458 Italia, Rolls Royce Cullinan, Rare McLaren 765LT and Cadillac Escalade, a customized USSV Rhino GX, Lamborghini Urus, and Aventador.
 Gervonta Davis's Height & Tattoos
He stands at the height of 5 feet 5 inches and his body weight is 54 kg. 44-36-34 inches is his body measurement. He has a beautiful pair of brown eyes with brown colored hair.
Gervonta has more than 20 tattoos on his body. Davis has a tattoo of the letters M and E with a heart tattoo between them. He has a playing card set and a cross on his right forearm. He draws an image of a gorilla on his chest while he has a tattoo of a lion on his shoulder.
Professional Career of Gervonta Davis
Gervonta is an American boxer by profession.
He was only 5 years old when he began training at Upton Boxing Center.
From 2006 to 2008, he won three consecutive National Silver Gloves Championships.
In 2012, he won the National Golden Gloves Championship.
In early 2013, he made his boxing debut professionally.
He won his first professional fight against Desi Williams in the first round via knockout.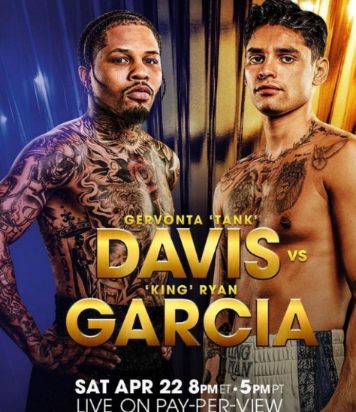 Davis won the fight against José Pedraza for the IBF super featherweight title by knockout in the seventh round.
He won the WBA super featherweight title by fighting with Jesús Cuellar in the third round by knockout.
He was successful in winning a fight against Yuriorkis Gamboa and earned the title of the WBA lightweight title in 2019.
FAQs of Gervonta Davis
What are Gervonta Davis's Legal Problems?
He was arrested for assault against his childhood friend Anthony Wheeler.  but after a year, Anthony dropped the charge. In 2020, on charges of domestic violence, he was arrested.
He has 14 counts for running a red light in Baltimore in 2021. Then, he hit an accident with another car and turned away from the scene.
Are Gervonta Davis's teeth real?
Yes, his teeth are real. He has a gap in between his teeth so he put teeth veneers which cover the front surface of his teeth.
Did Gervonta Davis cheat on Vanessa Posso?
Yes, Davis cheated on Posso with Ashley Burgos. She posted on her Instagram alleging Davis cheating:
"I hate my lurking skills I am finding exactly what I am looking for.  found out that Davis was allegedly cheating with Ashley Burgos."
Who is Gervonta Davis's mentor?
His mentor is Floyd Mayweather Jr. Mayweather was also present to support Davis in his fight against Ryan Garcia. In the seventh round he knockout Ryan and won the fight.
What is Gervonta Davis's Nickname?
His nickname is Tank. He is popular as Tank in the boxing world. His coach gave him the nickname because of the big size of his head.
Is Gervonta Davis left-handed?
Yes, Davis is left-handed. He was six years old when he discovered his powerful left hand.