Is Internet Personality Geoff Ramsey Getting Divorced from Wife Griffon Ramsey?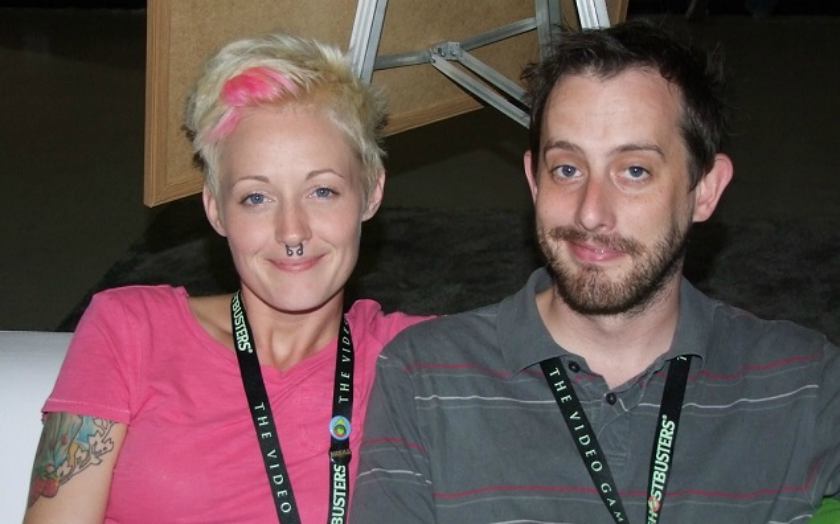 Geoff Ramsey is an internet personality, comedian, and a voice actor. He is the co-founder of the production company, Rooster Teeth while Griffon Ramsey is an independent filmmaker from Oregon, living in Texas who is famous for her roles with Rooster Teeth Productions, Immersion, and the RT Shorts. Later, Griffon left Rooster Teeth to pursue other projects.
Previously, Geoff Ramsey and Griffon Ramsey were tied the wedding knot from the year 2005 until the year 2017. In November 2017, Griffon announced that she and Geoff are in the process of a divorce.
Did Geoff Ramsey Divorce with Griffon Ramsey or still together?
Geoff Ramsey and Griffon Ramsey tied the wedding knot the June of 2005. They used to share a blissful married life, however, they decided to split in the year 2017 considering their personal problems. More to that, they officially divorced in the year 2018, following their thirteen years of the marital relationship.
Despite that fact, they often reunite for the sake of their child from time to time. Also, they are frequently seen together with their daughter Millicent Ramsey who was born on 23rd September 2005, in Texas. Additionally, their daughter is an Internet and Youtube star who is already popular at the age of 13. As of now, both of them are out of any dating relationships and is not engaged with any boyfriend/girlfriend as of now. Moreover, they both seem focused on their career.
Does Geoff Ramsey have a Daughter?
Geoff Ramsey's daughter Millicent Ramsey was on 23rd September 2005, in Texas, the United States of America.  She is also best known as Millie who is an internet personality like her father as well as a YouTube gaming star. Millicent plays games on the collaborative YouTube channel, Game Kids and has also developed contents for the DreamworksTV channel.
She has appeared alongside her parents titled Millie, Geoff, and Griffon plays Minecraft – Kids Play. Also, she in videos made by her father's affiliations such as Rooster Teeth and Achievement Hunter. As an actress,  Millicent has featured in films such as Off Topic (2015), Schooled (2016), and The Tattooist (2017).
Interesting Facts of Geoff Ramsey
Geoff Ramsey was born as Geoffrey Paul Fink on 19th June 1975 in Mobile, Alabama, the United States of America.
As of 2019, his age is 44 years old while his horoscope is Gemini.
Geoff holds an American nationality and belongs to the white ethnical background.
He studied elementary and high school in Mobile, Alabama, and later on studying journalism at Fort Benjamin Harrison.
Geoff has an estimated net worth of around $3 million as of 2019.
He stands at the height of 5 feet 1o inches and his weight is around 75 kg.
Interesting Facts of Griffon Ramsey
Griffon Ramsey was born as Griffon E Ramsey on 23rd April 1980 in Oregon, the United States of America.
As of 2019, her age is 39 years old while her horoscope is Taurus.
Griffon holds an American nationality and belongs to white ethnical background.
She graduated from Philomath High School.
Currently, she runs an independent art workshop called The Fort.
Griffon was the face model for agent South Dakota, and her brother was the model for agent North Dakota.
Griffon has an estimated net worth of around $500k as of 2019.
Griffon is active on some social networking sites like Twitter.