American actor, Eriq La Salle is famous for his appearance in the movie, Coming to America and the drama ER. Besides, Eriq is also famous as a movie director, writer, and producer.
He has been out of the relationship spectrum for almost two decades, so let's find out more about his personal life which includes his wife, girlfriend, and other many interesting facts.
Who is Eriq La Salle's wife?
Eriq La Salle is unmarried so he does not have a wife at the moment. He tries to keep his personal life far away as much as possible from the media so there is no reliable information on his relationships for now. Eriq can be often spotted with his female co-stars and friends but he never mentioned them as his wife or girlfriend.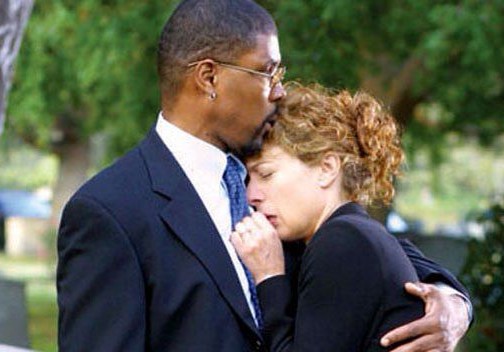 He seems to be more focused on his professional career rather than being with anyone else. Eriq is fully enjoying his singlehood at the moment. If he ever ties the wedding knot in the future days, he will certainly share this news with his fan followers. Besides, Eriq is free of rumors and controversies.
Eriq La Salle's Relationship with Angela Johnson
Eriq was in a true and deep relationship with Angela Johnson. They dated for five years and got engaged on 6th December 1997. Eriq bought a vacation home for them with his money but registered it in Angela's name. Later, their relationship did not last long so they called off their engagement. Their vacation home became an issue when the couple broke up as Angela claimed half of the house's value.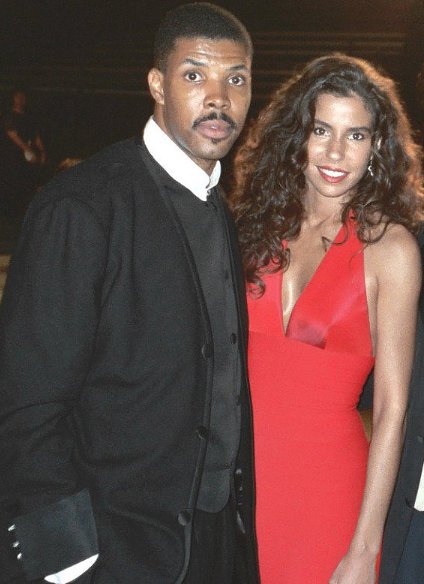 Eriq filed a suit stating that he didn't owe a single penny to her, and he just used Angela's name to protect his own privacy. After their separation, Eriq was never involved in any sorts of relationships or love affairs, he is living a single life.
Is Eriq La Salle on Coming 2 America Sequel?
Eriq's performance in Coming to America was loved by many audiences so they were thrilled to see the same face on its sequel. Eriq decided not to be part of that movie anymore. Further, while talking to EW, Eriq stated-
"I was so busy on the show, which was my priority…I'm currently averaging four hours of sleep. After I would get home from shooting, I get into my writing, then wake up and write again even on weekends. There just wasn't enough hours in the day to make it happen, so I gratefully declined."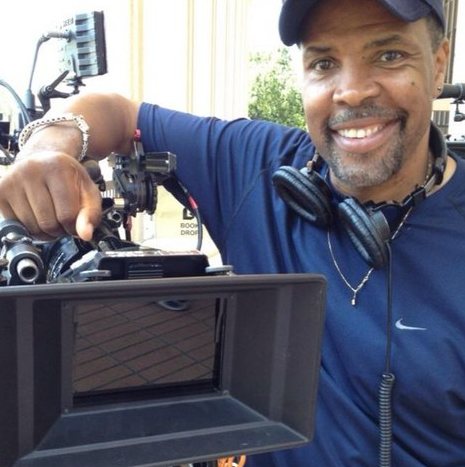 Where is Eriq La Salle from?
Eriq is originally from Hartford, Connecticut, the United States of America. Salle is living a peaceful lifestyle with his family members.
Family of Eriq La Salle
Eriq is the son of Ada Haynes (mother) while his father's name is unavailable. He grew up with his two brothers and a sister in his hometown but their identies are yet to be disclosed.
Where did Eriq La Salle go to College?
Eriq went to Weaver High School in Hartford, Connecticut, and completed his high school education from there. She joined the Juilliard School's Drama Division in New York City, New York for two years.
Eriq enrolled at New York University's Tisch School of the Arts in New York City where he received a degree of Bachelor of Fine Arts.
Quick Facts of Eriq La Salle
Eriq was born on 23rd July 1962, in Hartford, Connecticut, the United States.
As of 2021, he is 59 years old while his horoscope is Leo.
Every year, Eriq celebrates his birthday on 23rd July.
He was born with the name, Erik Ki La Salle.
As per nationality, Eriq is an American while he belongs to African-American ethnical background.
Eriq has an estimated net worth of around $25 million as of 2021.
Eriq stands at a tall height of 6 feet 2 inches.