Former British professional strongman, Eddie Hall is widely famous for his incredible feats in the weightlifting sport. Let's find out more about his married life, wife, and many more facts.
Who is Eddie Hall Wife?
Eddie Hall is a happily married man. He is happily married to his long-term girlfriend, Alexandra Hall. His wife, Alexandra owns and manages Bobos Barbers. There is not much information about Eddie's wife. It is known that the couple dating for some years and tied the wedding knot in a private wedding in the year 2012.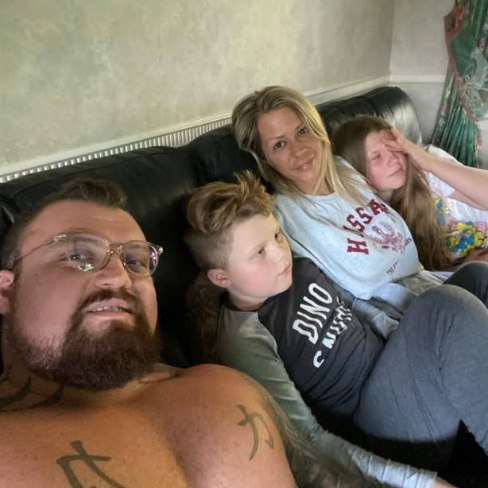 The couple is blessed with two children; a daughter named Layla Hall and a son named Max Hall. As of now, Eddie and Hall are living a happy and blissful life together without any sign of separation or extramarital affairs. However, there is no information regarding his past relationships and affairs.
Eddie's Wife Alexandra Hall Reveals What it's Really Like Living The Beast
Alexandra is also a key member of Eddie's support team and helps him to manage his schedule and diet. She takes care of his whole meal preparation. In an interview with some online media, Alexandra revealed what it's really like living The Beast:
"Eddie's diet changes depending on what it is he is trying to achieve. At the minute, he is trying to lose fat and maintain muscle, so he is eating around 7,000 calories per day. He usually eats six meals per day, and the focus is on carbs, protein and vegetables."

"Eddie doesn't eat normal sized meals, so I have to serve it to him on a platter because it's too much food to fit on a plate. I cook all of Eddie's meals, unless there are some days where I am overloaded with my own commitments."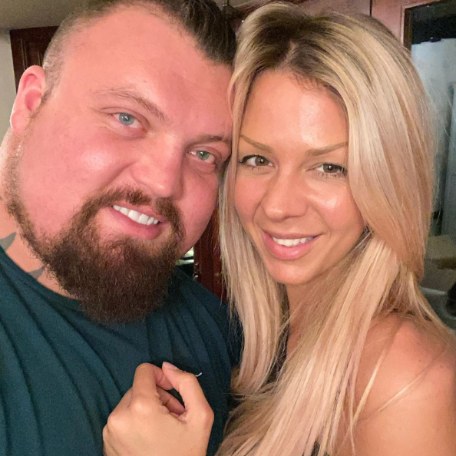 She added:
"In that case, I will prepare it for him and I will leave him instructions on how to cook it. It's not that Eddie can't or won't cook, but I don't think he has ever had the time to try, he has always been so busy with training and competing. I try to take care of as much as I can around the house so that Eddie can focus completely on his training."
Are Eddie Hall and Brian Shaw Friends?
Yes, Eddie Hall and Brian are quite good friends. They have even competed against each other several times in competition and on the TV series named The Strongest Men in History.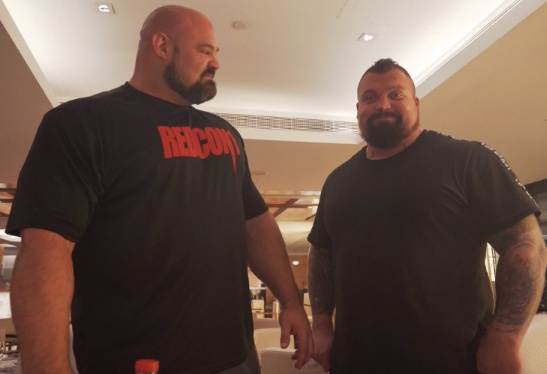 In a recent interview, Brian brought up the fact that he and Eddie are planning to compete against each other in bodybuilding at some point. He said:
"I will say along these lines, Eddie Hall and I have had some conversations about doing a competition against one another in bodybuilding which I think that I would absolutely annihilate him in. But, it's an interesting conversation. I wish we would have got that on video when we were going back and forth because it got a little bit competitive."

"So, at some point when the timing is right, that might need to happen but it's kind of got to be, to be determined on the date because it would have to work for both of us. But I'm sure that some people would get a kick out of that and I would have a good time beating him so we'll see what happens."
What happened to Eddie Hall?
Back in 2016, Eddie Hall nearly died while following his 500kg deadlift back. At that time, he became the first man to lift 500kg. While deadlifting 500kg, he went blind and collapsed, so blood flooded out his ears and nose. Currently, he has fully recovered from the injury and doing absolutely fine.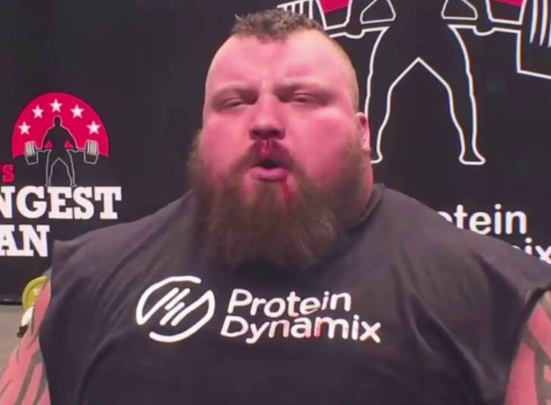 Quick Facts of Eddie Hall
Eddie Hall opened his eyes as Edward Stephen Hall on 15th January 1988, in Newcastle-under-Lyme, United Kingdom.
He is 33 years old while his horoscope is Capricorn.
Eddie holds a British nationality while he belongs to mixed ethnical background.
He has a brother named James Hall.
He attended Clayton High School, in North Carolina.
In the year 2017, he won the World's Strongest Man competition.
Also, he won the UK's Strongest Man and England's Strongest Man competitions several times.
Eddie has an estimated net worth of around $35 million.
He stands at a tall height of 6 feet 2 inches and his body weight is 164kg.