What is Devon Franklin Age and Net Worth 2023? His Divorce With Meagan Good; Movies & Books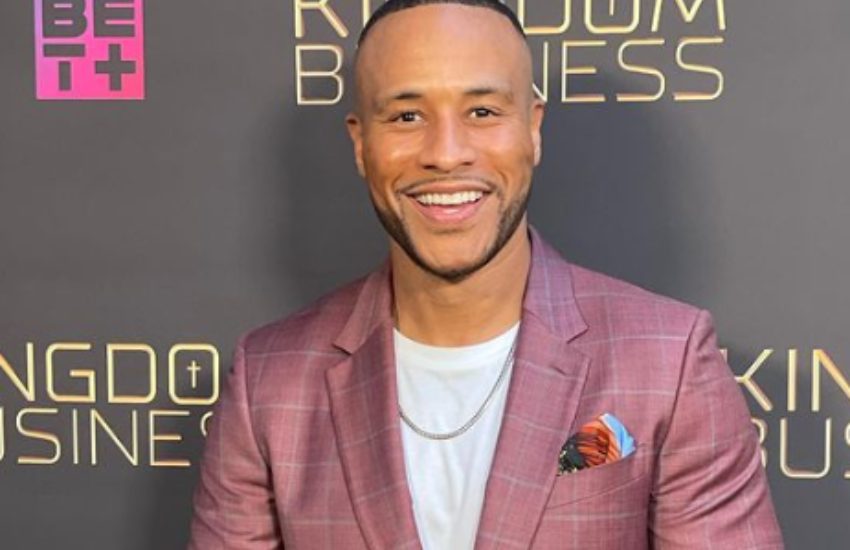 An American producer, author, and motivational speaker, Devon Franklin became popular after producing the movie, Miracles from Heaven. His book, The Wait made him earn the title of The New York Times Best Seller book.
He was associated with the movie, The Pink Panther 2 as an executive producer. He also produced movies like Not Easily Broken, The Ugly Truth, and Whitney Houston's Sparkle.
Early Life of Devon Franklin
Devon Franklin was born on April 13, 1978, in San Francisco, California, United States. As of 2023, Franklin is 45 years old and her sun sign is Aries. Franklin cuts his birthday cake on the 13th of April and his full name is Devon Paul Franklin. His parents are Donald Ray Franklin I (father) and Paulette Franklin (mother).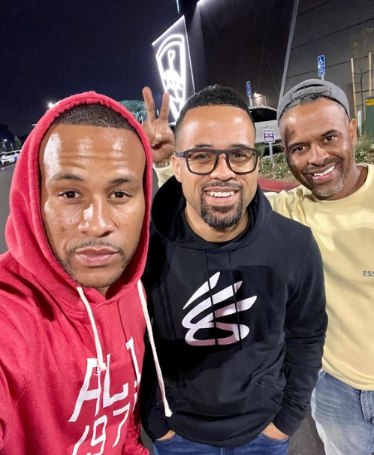 He has two brothers, Donald Franklin and David Franklin. After his parents divorced, Devon and his brother started living with his grandmother and mother. His father died due to cancer at 36 years old. He spent his childhood with seven aunts named Nuna, Jayne, Ida, Enis, Chrystal, Donna, and Sondra.
Devon holds citizenship of American and belongs to mixed (African-American) ancestry. Franklin follows the Catholic religion. He studied at Alb any High School. In 2000, he graduated with a major in Business Administration and a minor in Cinema-Television from the University of Southern California.
Devon Franklin and Meagan Good's Marriage
He was previously married to Meagan Good, an American actress. They got to meet each other for the very first time on the set of the movie, Jumping the Broom in 2011. Devon was working as a studio executive while Meagn was acting in the movie.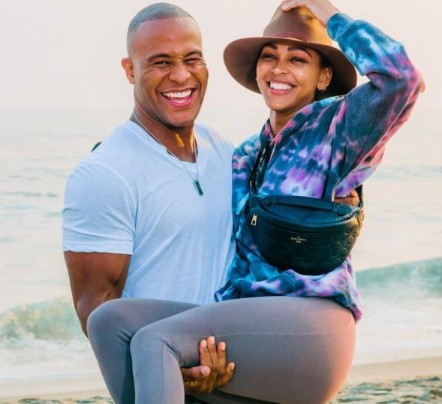 In early April 2012, they got engaged and tied the wedding knot at Triunfo Creek Winery in Malibu, California on June 16, 2012. They stayed as a married couple for a decade and decided to separate in December 2021 and legally got divorced in June 2022.
They divorced due to their time difference and used to spend most of the time without each other. Their divorce settlement reads:
"After much prayer and consideration, we have decided to go into our futures separately but forever connected, We celebrate almost a decade of marriage together and a love that is eternal. There's no one at fault, we believe this is the next best chapter in the evolution of our love,

"We are incredibly grateful for the life-changing years we've spent together as husband and wife. We are also extremely thankful to God for the testimony being created inside us both and for blessing our lives with each other."
Devon Franklin's Healing Process After His Divorce
He and Meghan ended a decade of marriage the previous year. After the divorce, he is healing by self-love and avoiding pain and he also said:
"What happens with life when we regret; we're looking through the rearview. So there's no regret. It's like, okay, every step led me here. And so everything that I shared, I shared in truth at that time. And certainly, I think sometimes I'm glad we don't know the future because it impacts how we live in the present. And so you know those moments that we shared in the present were honest and true moments, and this moment is an honest and true moment and so I tend not to live in regret."
He added:
" So I first had to say 'Devon I love you. You're going to be okay. You're right where you need to be. You're going to get through this.' And I really tried not to worry about anybody else but just focus on the healing process, right, and committing to that because no matter what, that pain is a teacher. So instead of me trying to push through it, I really had to sit in that pain and say 'okay well how did I get here?"
Devon Franklin's Net Worth
Franklin's net worth is $5 million as of 2023 which he earned through his professional career as a Preacher, Business executive, and American film producer. He has an annual salary of $1 million.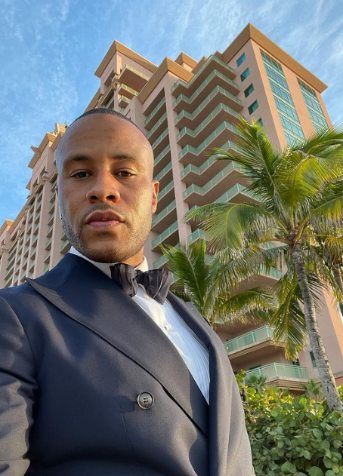 Devon counts Will Smith as a mentor
He credits his good man behavior to his ex-wife, Meaghan to Will Smith. Devon was inspired by Will's marriage and said that it make him make a good home and how to control his emotion and how to act accordingly. He said it in an interview with Live Free details:
"Will has been a mentor and a friend, and has been very helpful to me in terms of helping me do the work that I need to do as a man — to be a better man, to be a better husband and getting that work and getting that therapy, And so, I do think it's important because then, to me, when both people are doing their work, they have more to bring."
Professional Career of Devon Franklin
Devon started working for Will Smith and James Lassiter as an intern.
Devon worked at Metro-Goldwyn-Mayer as an executive producer.
Then, he joined Columbia Pictures as a producer.
He is working with Production for Columbia as Vice President.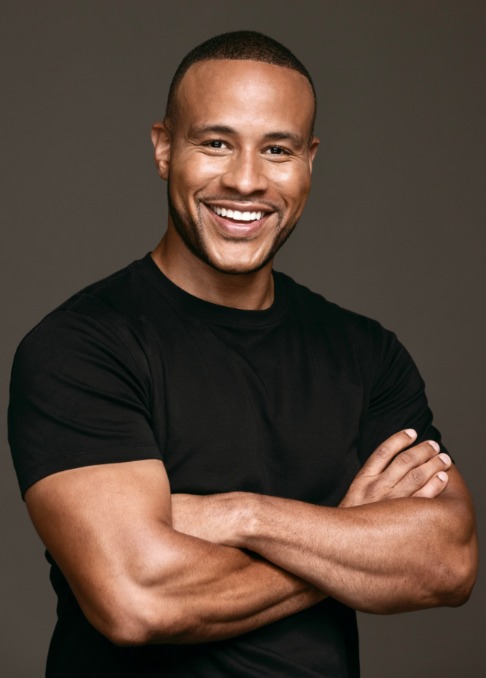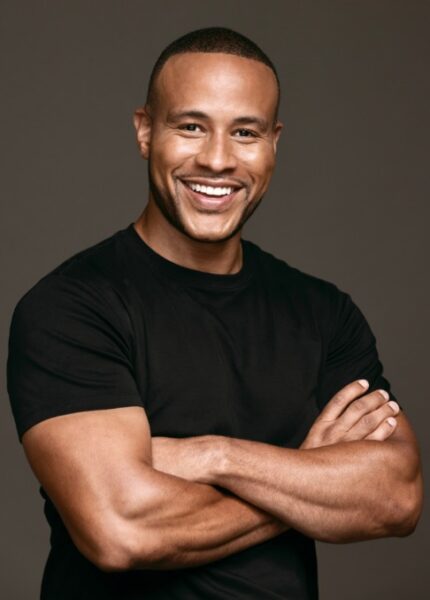 He produced movies like The Karate Kid, The Pursuit of Happyness, Hancock, Not Easily Broken, and Jumping the Broom.
Devon also appeared in tv shows like The Dr. Oz Show, Dr. Phil, CBS This Morning, Entertainment Tonight, Oprah's Super Soul Sunday, and so on.
He produced a movie, The Star in 2017.
Movies & TV Shows
He is a producer of popular movies like Heaven Is for Real, Miracles from Heaven, Breakthrough, The Pursuit of Happyness, The Star, and Jesus' Revolution. He is associated with tv shows as a producer for Flamin' Hot, Kingdom Business, Breakthrough, The Star, and Miracles from Heaven.
Books
He published books like The Wait: A Powerful Practice for Finding the Love of Your Life and the Life You Love, The Truth About Men, Produced by Faith: Enjoy Real Success Without Losing Your True Self, Live Free: Exceed Your Highest Expectations, The Hollywood Commandments: A Spiritual Guide to Secular Success, and so on.
Achievement & Accolades
The Hollywood Reporter gave him the title of one of the most influential executive producers.
He also has the title of Top 10 Industry Impact Player according to the NACCP.
He earned the title of most Influential Christian Under 40.
FAQs of Devon Franklin
How long did Devon Franklin wait for His ex-Wife?
He waited for Meagan for nine months. They only shared a kiss after a third date and got married in 2012.
Did Devon's wife Meagan Good desire to have kids?
Yes, Meaghan is desiring kids. She even discussed freezing her eggs previously, now she wants to have her own baby even though she is not married.
What is Devon Franklin's Height?
Franklin's height is 6 feet 1 inch and he has a body weight of 75kg. Devon has beautiful black eyes and his hair is also black.
Is Devon Franklin a Pastor?
Yes, Devon is a pastor and a preacher. He was only 15 years old when he started preaching. He awarded people about faith, relationships, and spiritual wellness via Dr. Oz Show.
Is Devon Franklin gay?
No, Devon is not gay. The rumor of his sexual orientation became discussed right after his divorce from Meagan.
Tagged:
Producer