ABC News Network's Co-Anchor David Muir is the Owner of $7 Million House; What is David Muir Net Worth and an Annual Salary?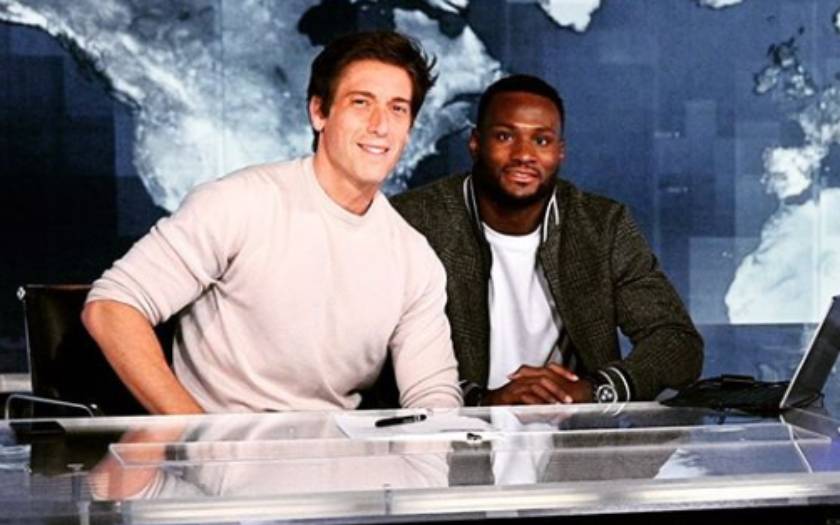 The famous American journalist, David Muir is known for his performance as the anchor of ABC World News Tonight. Muir has worked as a co-anchor of ABC News Network.
He is such a journalist winning multiple Emmy Awards and Edward R. Murrow awards for his excellent journalism. In the year 2014, David was listed on one of the People Magazine's Sexiest Men Alive.
What is David Muir Net Worth and Salary?
The anchor David Muir has earned a respectable position in the field of Journalism. He has earned a huge amount of sum from his professional career. David is amongst the highest-paid journalists of the ABC network. He received a salary of  $5 million per year according to the celebrity net worth. But other sources claimed David Muir earns an annual of $7 million including his incentive & bonuses.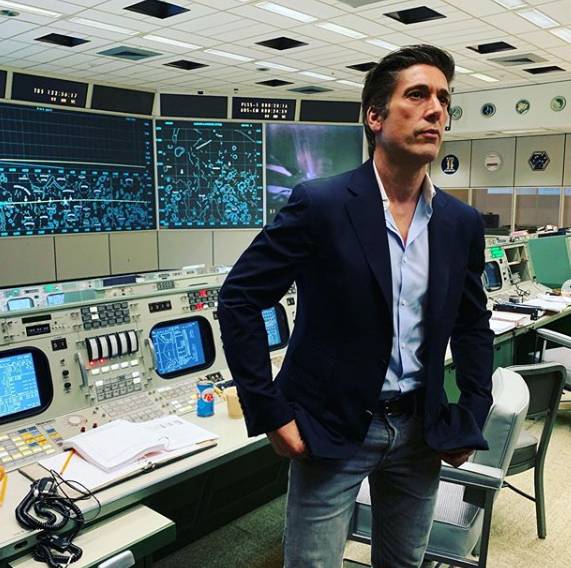 Similarly, Muir's estimated net worth of 2020 is expected to be more than $7 million. With his $7 million net worth, David lives a luxurious lifestyle.
Net Worth and Salary Comparison of ABC News Journalists
| | | |
| --- | --- | --- |
| Journalists | Net Worth | Salary |
| Amy Robach | $1.5 Million | $300 Thousand |
| Gio Benitez |  $3.7 Million | $700,000 |
| David Muir |  $7 Million  |  $5 Million |
| George Stephanopoulos | $40 Million |  $15 Million |
| Peter Jennings | $50 Million | – |
The Owner of $7 Million House
Muir has bought a house on Skaneateles Lake in central New York in the United States, according to the Onondaga County Clerk's office. A deed filed Oct. 9 shows the purchase price for 3406 West Lake Road, in Skaneateles is $7 million.
The property was sold out from one limited liability company "Cinquee LLC' to another "3406 WLR, LLC". ABC World Tonight anchor David signed a $3.5 million mortgage document as manager of 3406 WLR, LLC. The documents prove it is a second home.
David Muir said that he purchased the house because it was a rare opportunity to save a historic home. He used the email to answer the questions because he is busy editing an upcoming story.
David said:
"This job takes me all over the world, and I can't think of a better place to catch my breath."
The house is about 4,300-square foot, one-family house on a6 acres on Skaneateles Lake. It includes two kitchens, six bedrooms, three bathrooms as well as one fireplace. According to the record, the house was made in 1890 and evaluates the full market value of about $2.5 million.
The house is next door to the most expensive mansion in Onondaga County. Lakelawn Mansion at 3384 West Lake Road sold in 2018 for $11 million. Earlier, Davis's house was owned by Carol and Michael Parker who are the manager of Cinquee LLC.
David always says:
"It's always been my dream to spend more time back home with family,"

Caption: A view of Skaneateles Lake in central New York in the United States
The ABC News Anchor, Muir has supported different charities and foundations which are listed below:
Broadway Cares/Equity Fights AIDS
Celebrity Fight Night Foundation
Doctors Without Borders
Entertainment Industry Foundation
Every Mother Counts
Feed the Children
Girl Up
Make-A-Wish Foundation
March Of Dimes
Muhammad Ali Parkinson Center
Nothing But Nets
Save the Children
Special Olympics
Susan G. Komen for the Cure
UNICEF
United Cerebral Palsy
United Nations Foundation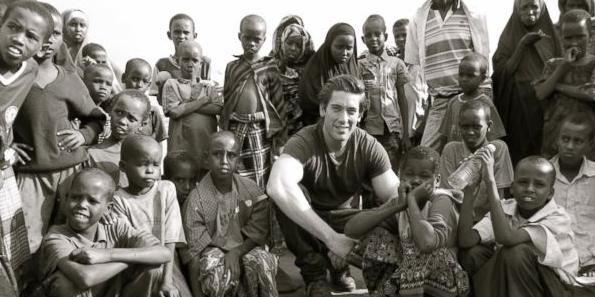 The handsome ABC news anchor has huge interests in pets and he expresses his companionship with his dog. David has a new dog named Axel. In the 2019 Christmas, David had taken and shared a photo with the dog.
In December 2019, David shared his photo on Instagram with his dog captioning:
"Christmas came in May this year. I'm so grateful for all – and wishing you a Merry Christmas!"

Caption: ABC Anchor, David Muir with a Dog (Photo: Instagram)
The Notable Stories while Working for 'ABC News'
David Muir, one of the biggest recent interviews was the first interview with Donald J. Trump on January 25th, 2017, after the President of the United States. He told to WCVB the interview looks "awkward." The only journalist to interview President Barack Obama during his visit to Cuba in March 2016.
Similarly, he also talked to Apple CEO Tim Cook when the company and the FBI didn't agree about unlocking the phone of the San Bernardino killer. Muir interviewed Pope Francis inside the Vatican and moderated a town hall with him in the Spanish language.
Unafraid to reach inside into the heart of a story, Muir has covered news from Tehran, Mogadishu, Gaza, Fukushima, Guantanamo Bay, Amman, and the Hungarian-Syrian border. Likewise, the anchor covered the Olympics games in the 2008 Beijing summer games and Vancouver winter games in the year 2010.
ABC News describes him as an Emmy-award winning journalist. The ABC News Network has given credit to David Muir for several exclusive interviews he landed which have generated global headlines as of now.
Tagged:
Co-Anchor