10 Interesting Facts That You May Not Know about David Bromstad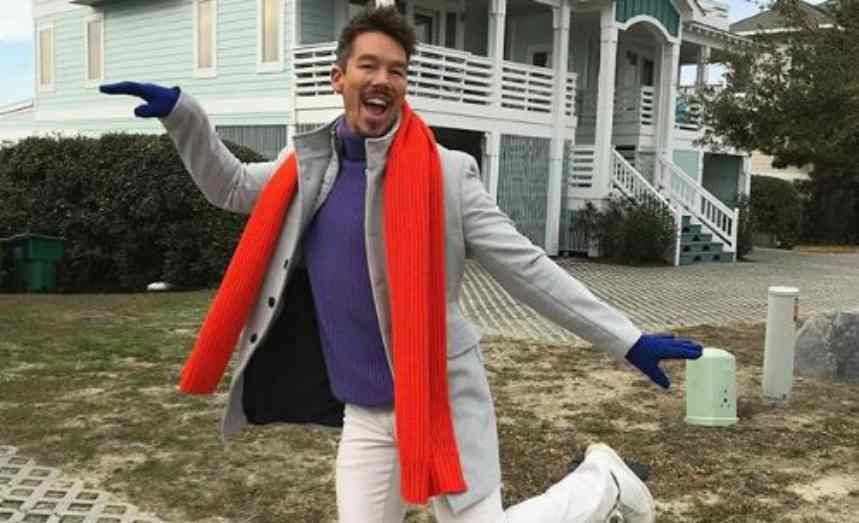 David Bromstad is famous for hosting the HGTV Designer Star Show, which he boasts of being the first winner of its debut season. Currently, he is working on a number of exterior and interior house designs. David maintains his friendly face when hosting the home improvement network.
He is also the owner of a line of home furniture and accessories, under the Home Shopping Network, HSN, in West Chester Township, Ohio. Here are a few things about David that you might not have known until now.
1. David has worked as a Disney illustrator
This was kind of a way to get into where David wanted to be since the whole idea of going into Disney was a dream of his. But at the same time once he found out about the design he was set on a course that was bound to become his path in life.
Caption: David Bromstad
2. Eventually, he created his own company and goes on to design Bedrooms
The giant cartoon firm, Disney laid him off where David set base and got his first company rolling by the name as Bromstad Studio. Through it, he designed fantasy bedrooms for children around the United States. He admits that decorating children's bedrooms is fun, as his creativity is not restricted in such kind of settings.
3. David has Logged Nearly a Decade on HGTV
David made his first appearance on HGTV from the year 2006, after winning HGTV Design Star competition in its first debut season. Since then, he has hosted in various designer shows such as Color Splash, Beach Flip and Bang for Your Buck. Later, he thanks HGTV for turning around his life, where he has grown from being a starving artist to a celebrity designer. He has managed to showcase his talent to the world and says he intends to further his career at the show.
4. David won a competition on HGTV to host his own show.
David beat out a group of other individuals by showing just what he could do and was impressive enough to make it all the way to the end and finally come out on top. The prizes he won are quite impressive, but hosting his own show was a truly impressive feat.
 5. His Secret Vice
David draws his inspiration and fan from reality shows and that what keeps his job at Designer Star fantastic. Also, he is a person who likes living the moment and competing with others. He has also hosted a show the Beach Flip, where matured designers have competed to renovate a number of beachfront locales.
6. As of now, David has an estimated Net Worth of around $2 million
David Bromstad has an estimated net worth of around $2 million which is surely going to raise in the coming years, thanks to his success in the industry. He hosts various shows such as On Design Star, Beach Flip, Challenge 7 – Island Dreams among others, which have significantly contributed to his net worth. Moreover, David is one of the contributors to a weekly blog owned by HGTV, which also adds up to his income.
7. He is Openly Gay
David hasn't really hidden who he is and has been open in his sexuality as a gay. This is something that a lot of people see as impressive and brave but in this days, despite the fact that some people are still trying to say that it's so bold, it's something that a lot more people accept without even raising an eyebrow. He's a gay man and he is proud to be gay.
8. David has Inked his Body
David has lots of tattoos on his body. One of the tattoos is on his chest on which it has written LIMITED EDITION. He shares a passion for pop art mainly pulled from expression and inspiration coming from things revolving around him; travels, friends, food or nature.
Caption: David Bromstad's tattoo
9. One of David's long-time Partners filed a lawsuit against him
His ex-boyfriend, Jeffrey Glasko was attempting to accuse him of using their shared money for the illegal purpose, but David came out clean while Jeffrey was discredited and disappeared from the news.
10. The Gym Guy, David
David describes himself as a poser and likes showing off his body wherever he goes. His network sees no point of it, till it decided to halt this habit and he sadly has to wear clothes to work, he claims. David shared a number of pictures on social media, especially on his Facebook and Instagram accounts when he is working out in the gym.
Caption: David Bromstad's Muscular Body