Chris's Wife Cristina Cuomo With COVID-19 Positive-Read the Full Bio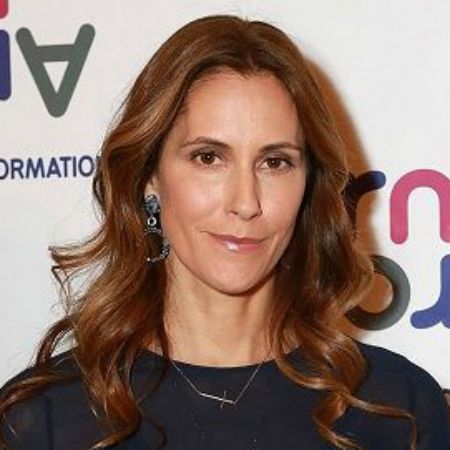 Cristina Greeven Cuomo is the founder and editor-in-chief of Hamptons Purist Magazine of the East End of Long Island and the wife of an American television journalist and lawyer Chris Cuomo.
She is known for her website "The Purist", where she teaches people a healthy life as a spa expert.
Interested in writing since Childhood
Cristina was born on 12th January 1970 in New York, the USA.  As of 2019, she is 49 years old with a birth sign Capricorn. She is the daughter of Rainer Greeven (father) and Regina(mother). Her father Rainer  Greeven is an attorney. Greeven holds an American nationality though she comes of Brazilian and German descent.
Since her young age, Cuomo had shown a keen interest in writing, not just writing but writing creatively. However, the other records of her childhood are not available at the current time. She completes her graduation from Cornell University located in Ithaca, New York in the year 1992. She has brown color hair with light brown color eyes.
Cristina Greeven has got Positive for Corona Virus (COVID-19)
CNN's presenter, Chris Cuomo's wife, Cristina Greeven Cuomo has got positive with Corona Virus (COVID-19).  Her husband said on Wednesday and revealed the heartfelt diagnosis during an interview on his show, "Cuomo Prime Time" with his brother, Andrew Cuomo.
Also, Cuomo had been self-isolating in his basement and was away from the rest of his family after testing positive for the virus in late March. He expressed his deep and strong note regarding the difficult time for their family on Thursday evening.
On an Instagram post, Cristina captioned a photo with her daughter"
"You never know how strong you are, until being strong is your only choice. #bobmarley 🤢 Covid-19 got me. 🤢 A seemingly sinus-related infection was my first symptom. But the only frustrating part is I can't be there for my kids right now in the way they need me as Chris is in isolation too still, no fever and feeling better. Bella, Mario and Carolina have grown up overnight—Bella, our 17-year-old daughter, stepped up cleaning, doing laundry, cooking for her siblings and getting them situated with google classroom, and caregiving her mother and father. Mario, her assistant. So much gratitude for them. I can't wait to wrap my arms around them again. ♥️ ♥️♥️ I am committed to this naturopathic route more than ever. Support the immune system, not suppress it. Pooling anecdotal evidence and sharing methods for recovery are important. Why? Communication is all we've got right now. Please keep sharing your stories. It's the only way we achieve freedom from fear. Staying strong is the battle".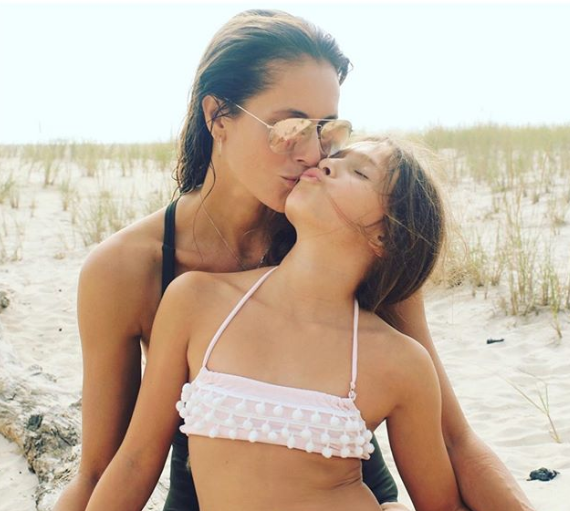 Cristina Greeven Cuomo Enjoying A Beautiful Life With Husband & Children
Cristina Green Cuomo married Chris Cuomo, a US journalist and editor of Gotham magazine. She exchanged the promise of marriage with her longtime friend in the fall of 2001, and since then the couple has been together.
Their beautiful ceremony was performed in the traditional Catholic way in the Church of the Sacred Hearts of Jesus and the Catholic Mary in Southampton. The couple is blessed with three children; Daughters Bella Cuomo and Caroline Cuomo and a son named Mario Cuomo, who have improved the beauty and love in the relationship of the duo.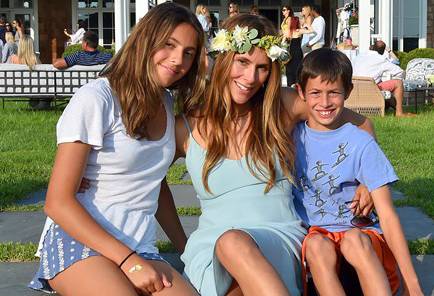 Cristina has lived a wonderful life with her husband and children and often shows the impression of family moments on their social media.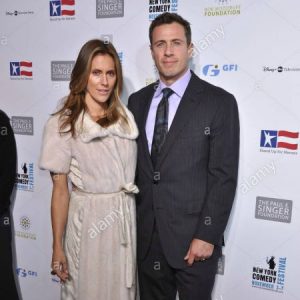 On the occasion of Father's Day 2017, Cristina shared with her three children the photo of her husband Chris and wished each Father a Father's Day. Similarly, on the occasion of Mother's Day 2018, Cristina shared the photo with her three adorable children.
Recently, on National Daughter's Day, the editor of the magazine celebrated the moment with her daughter and her son Mario. Cristina now has a healthy relationship with her husband and children.
Cristina Greeven Cuomo is active on social sites including Instagram and Twitter. According to the Twitter account, she has more than 5.7k followers and 191 followers on Instagram.
In Which Field Did  Cristina Cuomo choose as a Career?
Greeven first began her career as a writer and publisher of magazines in New York City.
She then served as vice chairman of Niche Media LLC before working with Jason Binn in 2001 to publish the entire publication.
Cuomo also spent seven years as editor and editor-in-chief of lifestyle magazine Manhattan File and was the founder of the same magazine.
Cristina Greeven Cuomo has served as Editorial Manager for Gotham and Hampton Magazine for Niche Media Holdings, LLC.
She also oversaw the various departments such as marketing, event promotions, advertising, and editorial branding in the Niche Media model in relation to the market.
Afterward, she also developed her own website called The Purist (thepuristonline.com) in the wellness niche of content marketing after several years in various media organizations.
She is currently working for Delta and the App-based helicopter service Blade to play in a new women's poll ad that still performs well.
Along with this, Cristina was serviced as a US ambassador for an internationally renowned line of natural products called Natura Bisse as US ambassador before working for Delta and app-based helicopter service.
She frequently travels and enjoying her rich lifestyle.
Talking about her husband's net worth is estimated at around $7 million with an annual salary of $2.5 million which makes him the most highly paid anchor in CNN.