What was Coolio Death Cause? Bio | Girlfriend & Children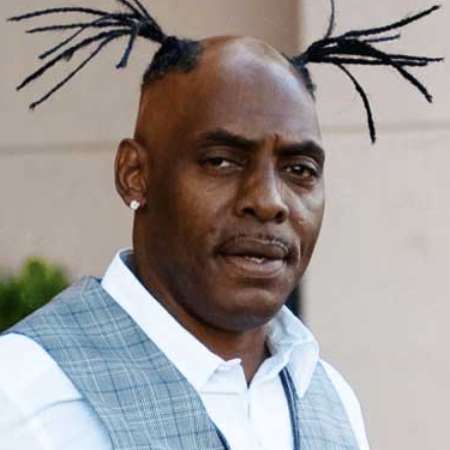 American rapper, Coolio was known as a member of the gangsta rap group WC and the Maad Circle. He was also famous for his solar career. His solo albums It Takes a Thief (1994), Gangsta's Paradise (1995), and My Soul (1997) are hit. He received a Grammy Award for his single Gangsta's Paradise in 1998.
Early Life of Coolio
Coolio was born Artis Leon Ivey Jr. on 1st August 1963, in Monessen, Pennsylvania, the United States of America. If he was alive, he would be at the age of 60 years old. He used to celebrate his birthday on 1st August and his horoscope was Leo. His father, Artis Leon Ivey Sr. was a carpenter while his mother, Jackie Slater was a factory worker.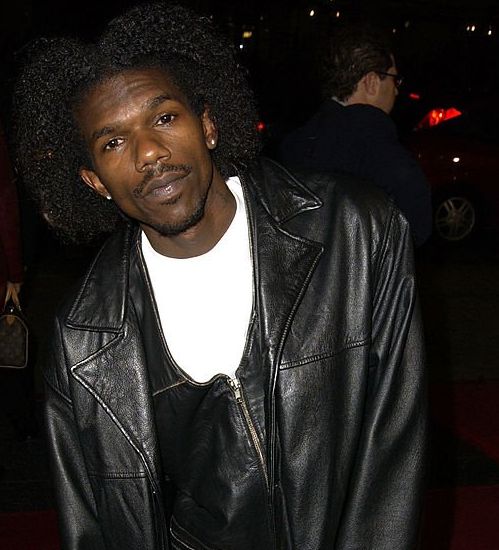 At the age of 8 years old, his parents divorced so he moved to Compton with his mother. She has a brother, Malieek Straughter who is an actor. Coolio held an American nationality while his ethnicity was African-American. He followed Christianity.
Coolio's Education
Collio went to Compton Community College in Compton, California. He got his stage name while studying there.
Coolio's Relationship With Mimi
Coolio and Mimi Ivey started dating each other in 2012. Mimi is a model, actress, and reality TV personality. They first met back in 2007 and they were together until his death.
The couple was also featured in an episode of Celebrity Wife Swap. Mimi even took Coolio's last name and used to call Coolio her husband. After his death Mimi shared a post about him saying:
"Words can not express the pain that I am feeling right now. You are my soul mate, hubby, lover & best friend I'm so happy that you called me on FaceTime at 2am and woke me up out my sleep to tell me you love me and miss me. If I would have known that it was going to be the last conversation I have with you I wouldn't have let you get off the phone. I miss you boo and I'm staying strong & I will see you when I get there!"
Coolio's Other Relationships & Children
Coolio was previously married to Josefa Salinas from 1996 to 2000. He shared four children, three daughters and a son with Josefa. He was also linked with other ladies like Nora Amile (2007), Anabella Bellesi (2009), Juanita Randle, Taleya White, and Adina Howard. His tenth child, Christopher was from his ex-partner, Anabella.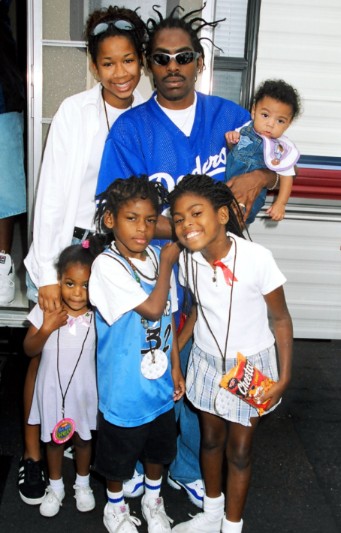 Altogether, Coolio was a father of 10 children and grandfather of five grandchildren. He welcomed his children with multiple women. His children are Grtis Ivey, Brandi Ivey, Milan Ivey, Darius Ivey, Zhaneand Ivey, Jackie Ivey, Kate Ivey, Shayne Ivey, Artisha Ivey, and Christopher Kal El Ivey Bellesi.
His son, Milan whom he shared with his ex-wife is a hip-hop artist like his father. Kate and Shayne are his twin daughters. His daughter, Artisha is a self-employed wardrobe stylist while his other child, Darius is also an aspiring artist. He fought three custody battles with his exes, Juanita, Taleya, and Annabella.
Net Worth of Coolio
Coolio had an estimated net worth of around $1.5 million at the time of his death. He made this amount through his rapping career. Also, he summed up some amount from his best-selling rap albums, concerts, and endorsement deals.
Allegations, Charges & Crimes of Coolio
In 1998, Coolio was charged with hitting a saleswoman in Stuttgart while touring Europe. In the following year September, he got arrested for possession of marijuana and a firearm. He was convicted for carrying a concealed firearm in 2001. He again got arrested and charged with possession of crack cocaine and battery in 2009.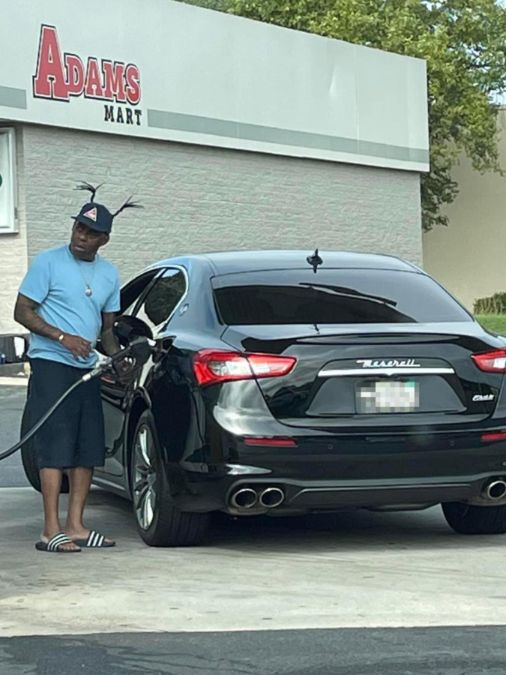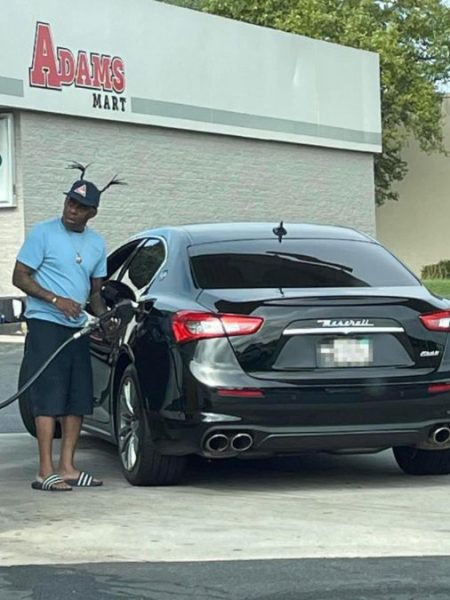 Coolio went to jail in 2013 when he and his friend got arrested for a routine traffic violation. In the same year, he was charged with punching his girlfriend and her child. Coolio was accused of being verbally aggressive to several celebrities. Michelle Heaton, Ulrika Johnson, as well as Lucy Pinder filed a complaint against him.
Coolio's Death Cause
Coolio passed away on 28th September 2022 in Los Angeles, California, United States at his friend's house. He was just 59 years old. According to his medical reports, he died of the effects of fentanyl, heroin, and methamphetamine. His long-term manager confirmed his death by saying:
"We are saddened by the loss of our dear friend and client, Coolio, who passed away this afternoon,"
The Journey of Coolio's Career
Coolio was interested in rapping since his high school days.
He released his two singles, Watch Gonna Do and You're Gonna Miss Me in 1987.
In 1991, he got into the Gangsta rap group WC and the Maad Circle.
Some of his hit albums are It Takes a Thief, My Soul, Gangsta's Paradise, Steal, Hear, From the Bottom 2 the Top, and so on.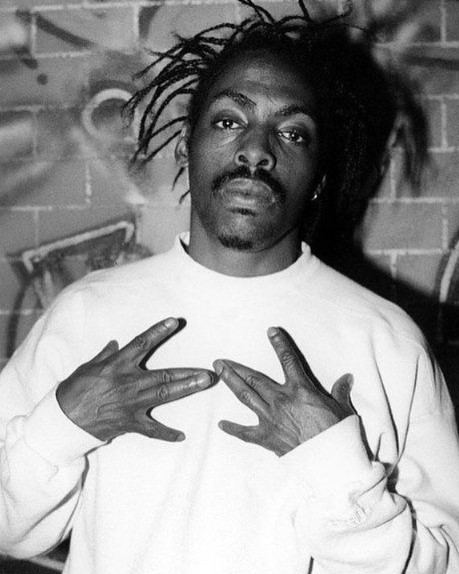 His singles are Fantastic Voyage, 1, 2, 3, 4 (Sumpin' New), C U When U Get There, and many more.
He received a Grammy Award for his single, Gangsta's Paradise.
Besides, he also served as a spokesperson for the Asthma and Allergy Foundation of America.
Movies & TV Shows
As a performer, he appeared at The Gathering of the Juggalos. He also hosted a cooking show, Cookin' with Coolio in 2008. Coolio has appeared in several movies and TV shows like Batman & Robin, Judgment Day, Perfume, The Beat, The Parent 'Hood, Martin, The Nanny, and many more.
FAQs of Coolio
How tall was Coolio?
Coolio's height is 5 feet 8 inches while his body weight was 80kg. He had black colored hair and eyes.
How many tattoos did Coolio have?
Coolio's body had many tattoos. He also got a tattoo as a homage to the group's fanbase which read Jugalo Cool.
Were Coolio and Snoop Dogg related?
No, Coolio and Snoop Dogg were not related to each other. Though both of them were a rapper, they were not related in any way.
What happened to Coolio's first child?
His first child, Grtis was involved in the robbery in 2011. Not only that but he was also encountered to 12-30 months in prison for domestic violence and battery by strangulation in 2016.
Tagged:
American Rapper