Singer-Songwriter, Chris Martin a.k.a Christopher Anthony John Martin, the frontman of Coldplay praised Rihanna for the upcoming performance at the Super Bowl Halftime Show. 
During a recent interview with The Zane Lowe Show, Chris Martin praised her as 'The Best Singer of All Time'.  He told:
"I don't know Rihanna very well. I'm mainly just a fan, and we have performed with her a few times, and you're right, it is rarer and rarer for her to just sing, which is what makes it even more special, and in a strange way, it shows that she really, really wants to do it. No one can make Rihanna do anything at this point."
Chris even admitted that he is a big fan of the singer. He continued:
"You have to be an idiot not to recognize that she's the best singer of all time. I'm very biased because I'm such a big Rihanna fan. I mean, I think she could just walk out in sweatpants and sing, and that would be just great."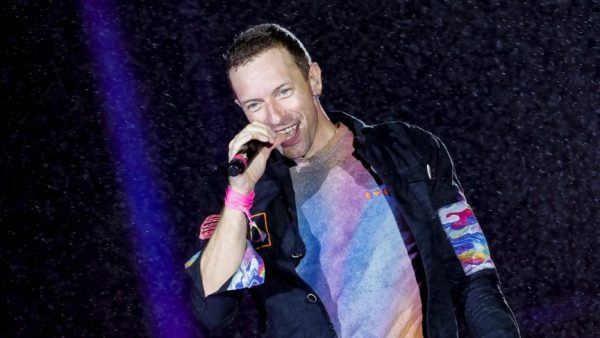 Previously, Rihanna made a surprise appearance during the band's Mylo Xyloto Tour in London, England. At the 50th-anniversary game, Coldplay performed alongside Beyoncé and Bruno Mars out to surprise the crowd for the special occasion. However, none of the audience appreciated the spectacle. Martin said:
"I don't mind the fact that I'm going to be in a dance-off with Beyoncé and Bruno and lose, that's the point. Someone has to represent the non-dancing humans. So I think I sort of became really at peace with it a few weeks afterward."
He further added:
If they did it all over again today, he wouldn't change a thing. We can't wait to see what surprises Rihanna has in store for us this year—perhaps something with her number one fan?