Bryce Hall is an American personality who got into the media limelight as the TikTok Star, YouTuber, and boxer. He is also popular as the ex-boyfriend of Addison Rae, a TikTok star. Bryce became popular when he and five other social stars moved to the Sway House and started working for TalentX Entertainment in January 2020.
He has also played in the movie Skill House, which is directed by Josh Stolberg in April 2022. Bryce even fights boxing representing TikToker against Austin McBroom.
Early Life of Bryce Hall
Bryce Hall was born on August 14, 1999, in Ellicott City, Maryland, USA. As of now, he is 23 years old. He celebrates his birthday on the 14th of August and his horoscope is Leo. His real name is Bryce Michael Hall. He was born as the son of Lisa Smith Hall (mother).
He lived with his mother because his father was abusive and used to hurt his mother. When Bryce was 2, his father was taken to jail due to his behavior. Bryce also mentioned that his father has married many times and used to have lots of girlfriends.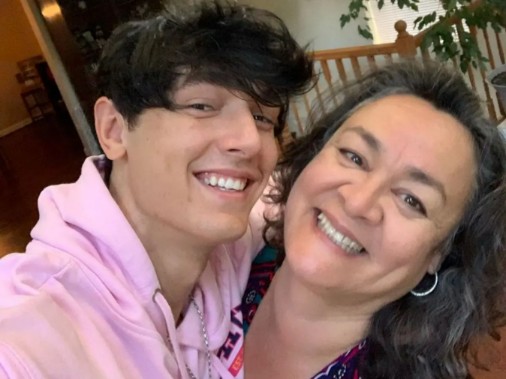 His maternal aunts are Stephen Smith and Zenaida Smith while his maternal uncles are Sean Smith and Michael Smith. He has a brother, Brandon Hall who is a social media star. His maternal grandparents are Stephen Smith and Zenaida Arenas. He holds citizenship in America and belongs to the white ethnicity. Bryce also follows the Christianity religion. He joined Jeffers Hill Elementary School. In 2017, he graduated from Howard High School.
Bryce Hall is single
Hall is living a single low-key life. Previously, he was in relationships with many celebrities. He was in a relationship with an Australian model, Zoe Gara. He announced his relationship with Zoe through a YouTube video, My Date Went Horrible, on January 28, 2022. They met in Hawaii and Gara was the one who slid into his dm.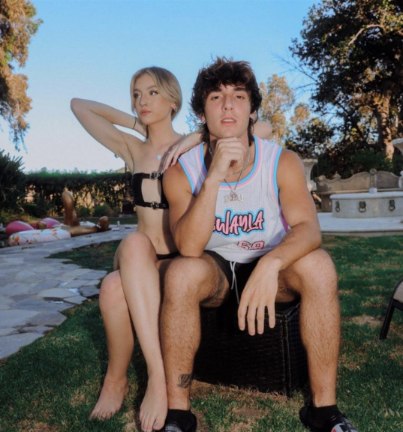 He also dated an American singer, McKenzi Brooke in 2022. Bryce was in a relationship with an Internet personality, Riley Hubatka. Bryce brought Riley in a video in July 2021. They have also shared a kiss for youtube videos but they were just hanging out and weren't in a serious relationship.
"That was never a confirmed relationship. I know that there were so, so many different theories about what was going on. People thought that we were hooking up. We actually were not, we literally were just hanging out."
Bryce Hall's Past Relationships
He was in a relationship with Eliza Minor in 2020. When a video of Eliza dancing on Bryce got viral in Tiktok, he was rumored that he was dating Addison at that time. But, Bryce tweeted saying Addison is confusing and mentioned that he had a breakup with Addison. In 2020, Bryce was also in a relationship with a TikToker, Sydney Vézina.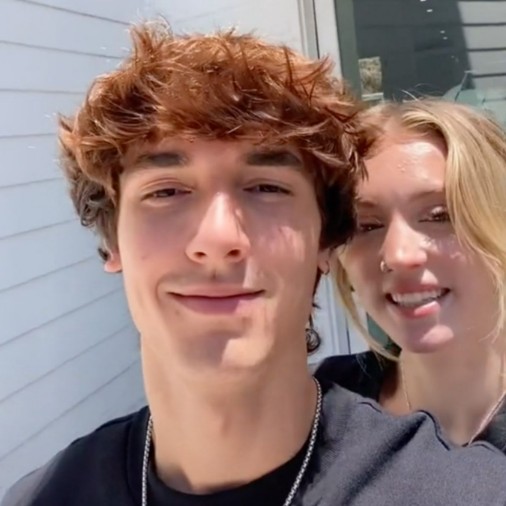 Sydney was rumored that she was the reason behind the breakup of Bryce with Addison. But, Bryce denied the allegation by saying they were only friends. He dated Elle Danjean in 2019. They only dated each other for some time. In 2021, he was rumored to be in a relationship with Ari Aguirre.
Bryce Hall and Addison Rae's Relationship
From 2019 to 2021, he was in a relationship with a social media star, Addison Rae. They started appearing together in TikTok videos together in 2019. Within an end of months on January 30, 2020, he announced that he is not dating Addison. Addison also said that things happened between them but they found themself as good friends rather than a good partner.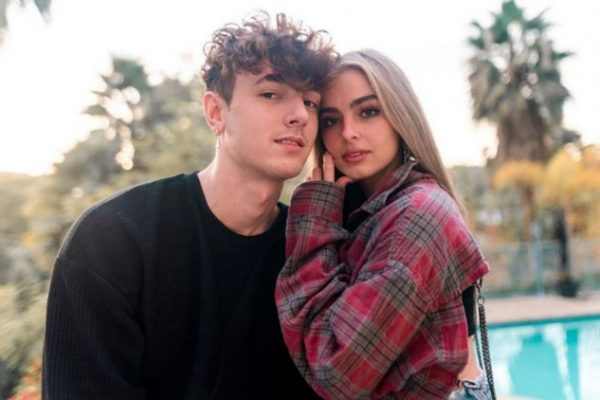 They again appeared together in TikTok on June 8, 2020. Even though they were spotted on a date holding hands with each other but they never revealed that they are dating officially. On September 3, 2020, Addison said that they break up and the main reason behind their breakup is Bryce's cheating rumor.
Bryce Hall's Net Worth & House
Hall has an estimated net worth of $2 million as of 2023. He is able to earn this hefty sum of money from his career as a YouTuber and social media personality. Bryce earns a salary of $40k annually.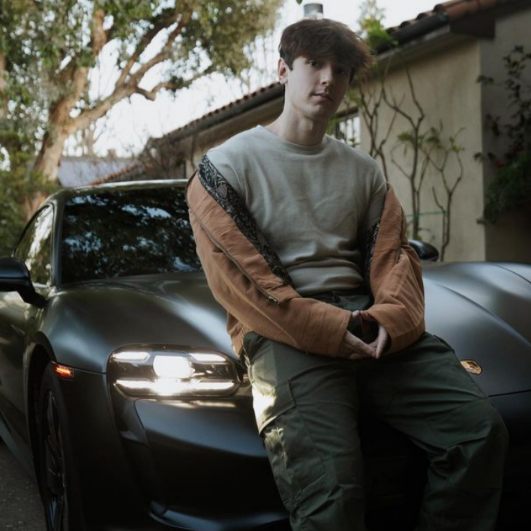 He paid $915,000 for a house in the suburbs of Las Vegas in April 2022. The house has 4 bedrooms and 3.5 bathrooms and covers an area of 3,400 square feet.
Bryce Hall's Height & Tattoos
He stands at a height of 5 feet 9 inches and weighs 71kg. His body measurement includes 40-28-36 inches. He has a beautiful pair of dark-brown eyes and his hair is also dark brown in color.
Bryce altogether has 7 tattoos. His tattoos are A Mystery Symbol, A Statement Piece, Upper-Thigh Tattoo, A Party Animal, A Snake and a Wolf, A Rose, and A Floral Design. He has also pierced a rose on the back of his forearm.
Truth Behind Bryce Hall and Lil Huddy's Feud
Bryce was a part of the TikTok group the Sway House while Lil Huddy belong to the Hype House. The feud started between them when Lil was romantically linked to Charli D'Amelio, the Sway House member. They were no longer friends and keep on dissing each other via tweet comments and replies.
Professional Career of Bryce Hall
Bryce is a YouTuber, TikTok star, and Boxer by profession.
He was only 15 years old when he started his social media career for making friends after being bullied.
He became popular on Musical.ly via Vine in late 2014.
In 2015, he stepped into Youtube and even left his hometown and moved to Los Angeles.
He even got the opportunity to be featured in the documentary Jawline in 2019.
Then, he became a part of TalentX Entertainment with other five social stars for making TikTok content in January 2020.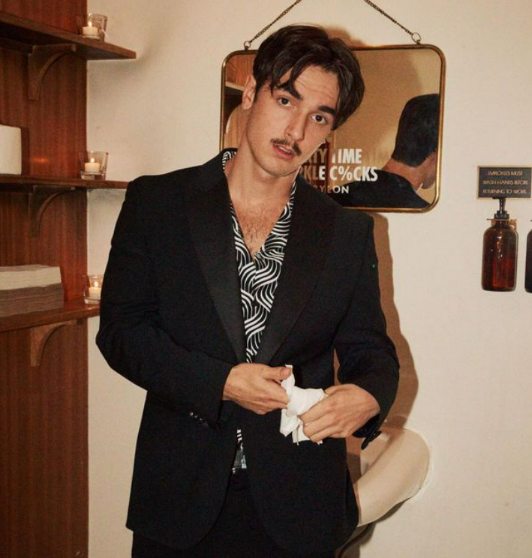 Some of his popular videos are Reacting to our TikToks, Spin the Bottle, Chapstick Challenge w/ Addison Rae, Hype House Reacts to Still Softish Diss track on Lil Huddy, and 7 Second Challenge w/ Jacob Sartorius and Mark Thomas.
He has also played in the movie Skill House, which is directed by Josh Stolberg in April 2022.
He partnered with Anthony Pompliano for running a podcast channel name, Capital University to You.
FAQs of Bryce Hall
What is happening between Bryce Hall and Austin McBroom?
Bryce had a fight with YouTuber Austin McBroom on March 18, 2021. Austin nocked Bryce out in the Battle of the Platforms Boxing Match.
Does Bryce Hall really have a Baby?
No, Bryce doesn't have a baby. He posted a picture of a sonogram on his Instagram stories which made the rumor that he is going to be a dad. But, he revealed that it was part of a dare that he had done after losing a bait.
Why was Bryce Hall arrested?
Bryce was arrested because of drug charges. He was arrested with Jaden Hossler on May 25, 2020. After getting the charges of a misdemeanor for possession of marijuana, he paid $5,000 for bail and got released.
Did Bryce Hall and Mikey Barone ever date?
No, Bryce and Mikey Barone didn't date each other. They were close friends and confirmed that they never dated each other. When the cheating rumor of Bryce with Addison circulated he was rumored with numerous girls and one of them is Mikey.
What was the Bryce Hall controversy?
He became a part of a controversy when he posted about straight TikTok and hetero-phobia in June 2020. His tweet appear as mocking to the LGBT community so he apologized right after and even deleted his tweets.