Bio, Movies and Photos of Brittani Taylor; Who's Actress' Boyfriend?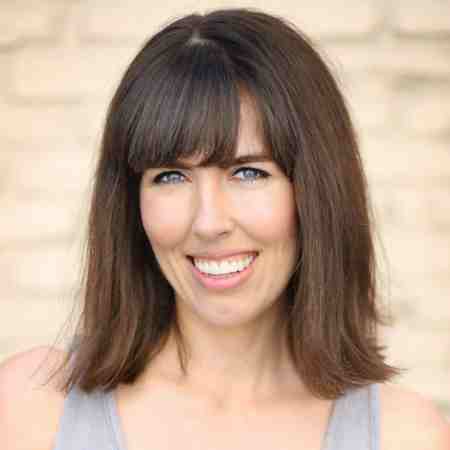 Brittani Taylor is the Los Angeles-based actress turned YouTuber star mainly famous for her comedic content.
Early Life of Brittani Taylor
Brittani Taylor was born on August 24, 1983, in Minnesota, United States. As of 2019, she turned 36 years old. Brittani holds an American nationality and belongs to the white ethnic group. She is the daughter of Robert Taylor and Barbara Taylor. She has one brother named Blake as her siblings.
She graduated from Sedona Red Rock High School, where she dreamed of being a famous star one day. Further, she got into Arizona State University and studied business.
Who is Brittani Taylor's Boyfriend?
Looking at her personal life, she has a son. However, she has a very complicated love life. Brittani was engaged to Milos Mihajlovic from whom she has a son. Before this also, she was previously in two relationships. However, she said that she was a virgin until she met Milos.
As she narrated in the book, Milos was a Serbian doctor. Milos said that his family survived the war in Serbia and they were in the Serbian Military. Brittani initially kept her relationship undercover. However, she finally revealed it on snap chat. Milos also started making videos with her partner Milos.
Initially, she tried to avoid her relationship but later found that she is pregnant with his child. The couple engaged and soon after that her son Misha was born.
How much is Brittani Taylor's Net Worth and Salary?
According to the sources, the estimated net worth of Brittani is around $20,000 dollars as of 2022. She made this earning fr9om her YouTube channel and moved further also from her roles in the television shows. Likewise, her YouTube channel makes her an estimated $40,000 annually.
Body Measurement
Regarding her height and weight, she stands at a height of 5 feet 11 inches and weighs around 60 kg. She looks slim and very beautiful. Moreover, she has blue eyes with blonde hair.
Abusive Relationship of Brittani
Brittani described her relationship with Mihajlovic in her book. Not long into their relationship, they had moved in together and Brittani was paying for his lifestyle so he didn't have to leave the country. Milos used to lose his temper and act weird with her. Milos's mother moving from Serbia to their home apparently made things worse.
Brittani uncovered his lies over the course of time. She also had suspicions he was not a doctor who studied in Belgrade. Milos even faked having cancer while she paid for his apparent cancer treatment. She also discovered that Mihajlovic was married to a rich and beautiful older woman in Serbia while he was dating her.  After that, another woman named Bunny, whom Milos also had an affair with and scammed out of money, helped Taylor build her case against him.
Further, she also had suspicions that Mihajlovic was secretly trying to secure a passport for Misha and get him Serbian citizenship. Then,  with the help of her lawyer, she made sure authorities were alerted if there were any attempts to take Misha out of the country.
Career
As Brittani was very interested in acting since her childhood, she left her ready to continue her career in acting.
She wanted to be a professional actress and also got minor roles in small TV shows, independent movies, and studio films.
But later on, she felt that she could do nothing in her career in acting and started doing videos on YouTube.
After that, she started vlogging under the made-up personal of Rhonda Anthony Tanner.
She also filmed an email breakup video with Shane Dawson that went viral and made their popularity skyrocket.
As for now, she began blogging under her real name.
Moreover, she has also written a book named Sucky Love Story.