Braunwyn Windham-Burke is Engaged to Jennifer Spinner! His Age and Net Worth 2023; Kids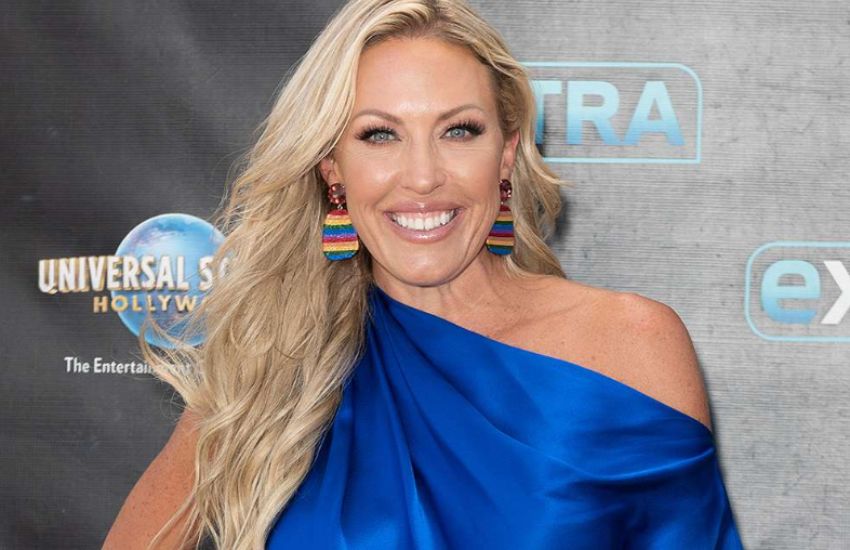 Braunwyn Windham-Burke is an American tv personality known as a cast member of the tv show, The Real Housewife of Orange County. Windham was previously married to Sean Burke and were married for 23 years. Windham is famous for her blog named Barefoot In Heels. She is recently in the limelight for her engagement with Jennifer Spinner.
Early Life of Braunwyn Windham-Burke
Braunwyn Windham-Burke was born on November 25, 1977, in  California, United States. She is 45 years old as of 2023. Her horoscope is Sagittarius and she cuts her birthday on the 25th of November every year. Her mother, Deborah Windham is a doctor. She was very young when her father died due to alcoholism and was raised by her mother only.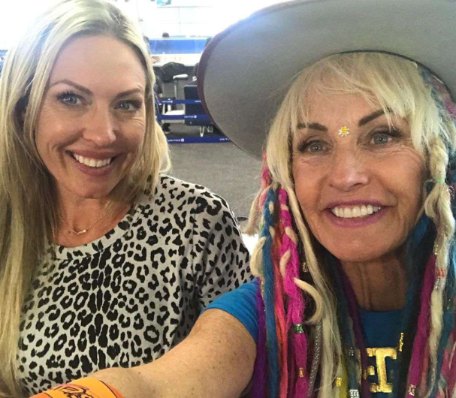 The name of her stepfather is Brian Herman. Mikaela Windham and Marley Windham is her brother and sister's name. She is American by nationality and belongs to an Anglo-Norman ethnicity. Windham has a belief in Christianity. She graduated from Howard University and studied Master of Business Administration, writing.
Braunwyn Windham-Burke Came Out Lesbian
She is a lesbian and came out in 2020. She announced her sexuality in an interview with GLAAD in December 2020.
"I'm finally comfortable enough to say: I like women. I'm gay. I'm a member of the LGBTQIA+ community. I'm a lesbian. And it has taken me 42 years to say that, but I'm so proud of where I am right now and I'm so happy where I am. To be able to be comfortable in my own skin after so long is just so nice."
Braunwyn Windham-Burke and Jennifer Spinner Are Engaged!
She is engaged to Jennifer Spinner. Jennifer and Braunwyn dated each other in 2022. They got engaged while celebrating their one-year relationship in a non-legal ceremony at a Las Vegas wedding chapel on July 15, 2023. They announced their engagement via Instagram by posting a picture of themself with rings on their fingers with a caption:
"I've never been happier. Jen is my person. She said to me once, 'How much do you love me?' And I looked at her and said, 'It's not how much I love you. It's how small I love you. I love you on a molecular level. And that's really it. My DNA was made for her. I'm thrilled to be able to say now, 'This is my fiancée' – just like I know, I'm going to one day be able to say, 'This is my wife.'"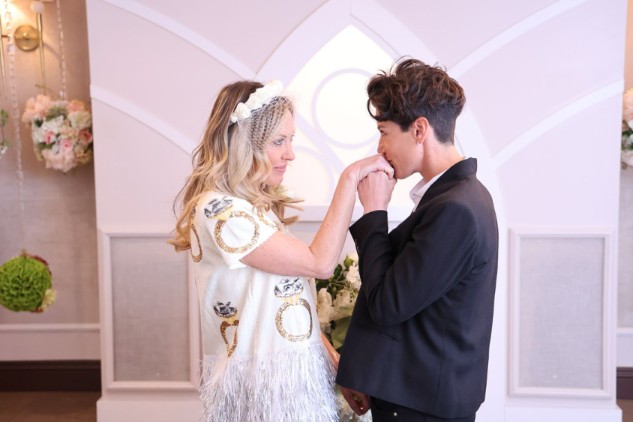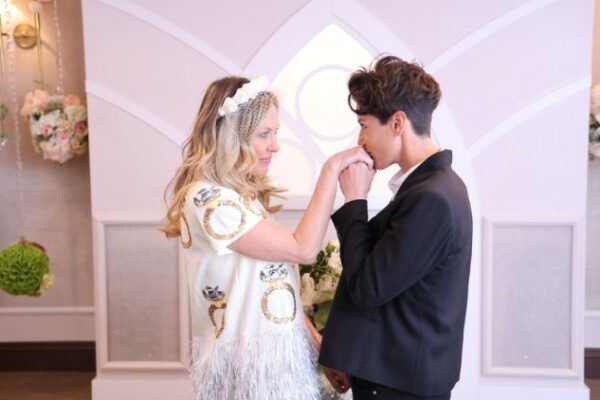 Braunwyn Windham-Burke & Sean Burke's Marriage
Her first husband is the President of Channelstars, Sean Burke. They met in college and started dating each other. Braunwyn cheated on her partner Sean and got back with him after some time. Braunwyn bought a beautiful gold deco ring with a ruby, and four diamonds on the side. Sean and Braunwyn exchanged their wedding vows on January 31, 2000.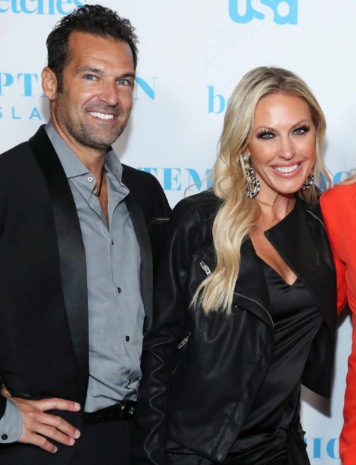 They stayed as a married couple for more than 23 years and filed for divorce stating irreconcilable differences in October 2022. They officially divorced in December 2022.
Her Past Relationships
She dated a woman named Kris in December 2020. She met Chris with the help of Tinder. Braunwyn introduced Kris to her fans and dated until April 2021. In June 2021, she was in a relationship with Fernanda Rocha.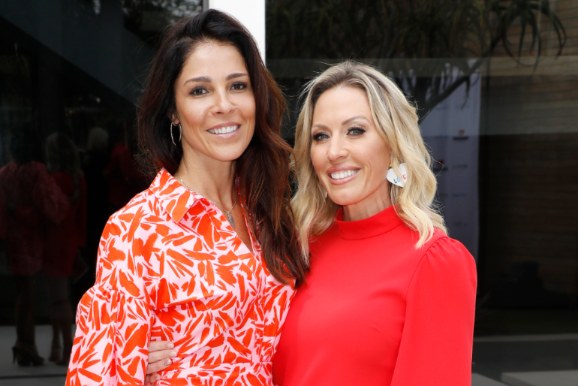 Fernanda is also a cast of Real Housewives of Orange County and was in a relationship until September. She had an affair with a tv personality,  Victoria Brito in 2021. They dated for 9 months and breakup in July 2022.
Braunwyn Windham-Burke, Mother of Seven
Braunwyn welcomed seven children, Bella Burke, Rowan Burke, Jacob Burke, Caden Burke, Curran Burke, and Koa Burke with her husband, Sean. Caden and Curran are her twin sons. Bella is her oldest child and was born in 2000 and Rowan was born in 2002. In  2013, she welcomed her twins and Jacob was born on July 6, 2005. Koa was born in 2014 and in 2018, Hazel was born.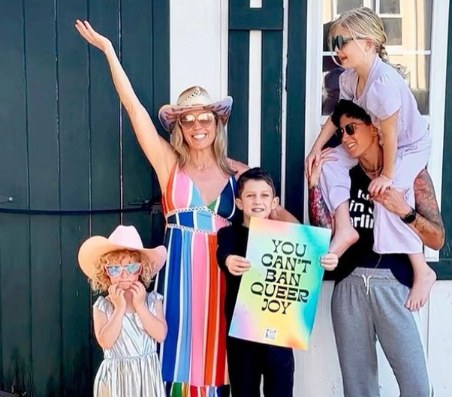 For child custody, she receives $11k per month from Sean and Sean can stay with his children for 10 days a month. She also has nannies for her children.
Braunwyn Windham-Burke's Net Worth
Windham has an estimated net worth of around $3 million as of 2023. She is able to earn that money from her career as an American reality TV personality. As a new member of the show, The Real Housewife of Orange County she earned $150k per season.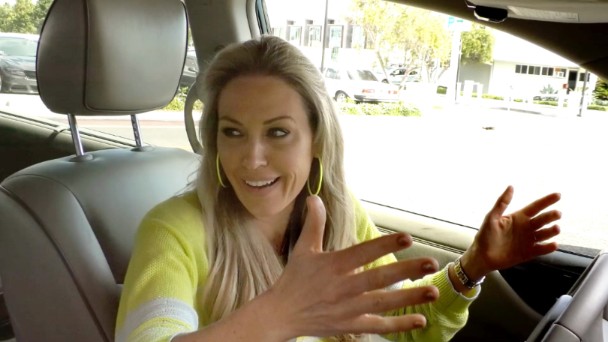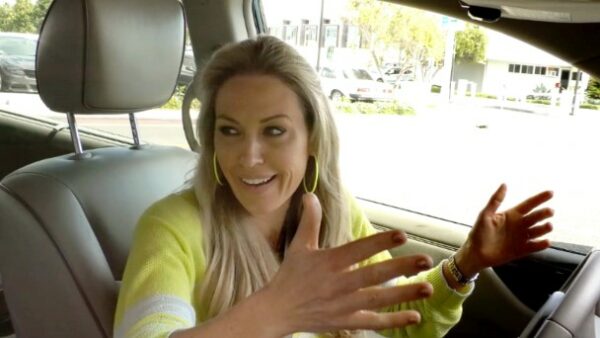 She has a house in Newport Beach, California. The market price of her house is $6.8 million and has 5-bedroom, 6½-bathroom property while expanding in the area of  8,000 square feet.
Her Journey to Sobriety
Braynwyn was an alcoholic. She used to hide her sexuality by drinking alcohol. Her ex-husband, Sean when threatened to send her to rehab if she continued drinking, then she left alcohol. Braunwyn shared her two-year journey to sobriety with People saying:
"My first year of sobriety was about not drinking — it was about taking it one day at a time, finding my people, and settling in. It was learning how to deal with what I never thought I could. The second year was where the real work began."
Braunwyn Responds to Comments About Her Weight
She received negative comments regarding her body weight in her social sites' comment section. So, she responded by replying back to a comment:
OK, so I am just going to put this out there. I just posted a really cute picture of me and Hazel and someone who has now been blocked wrote, 'I don't mean this is a mean way, but you look good because you've gained weight.' And I politely said, 'That's triggering. As someone who has battled with food and body issues, you know, I'd appreciate you don't say that."
She continued:
"stop trying to be skinny and instead focus on strength and living a healthy lifestyle. I learned with my own daughter in therapy things that you shouldn't say to people. Rowan's experience with eating disorders. And so, if someone says, 'Hey, you know that's triggering,' just say, 'Oh, I'm sorry,' and try not to do it again,"
Professional Career of Braunwyn Windham-Burke
She used to blog under the channel named Barefoot In Heels.
Braunwyn used to do blogging before joining the Real Housewife of Orange County.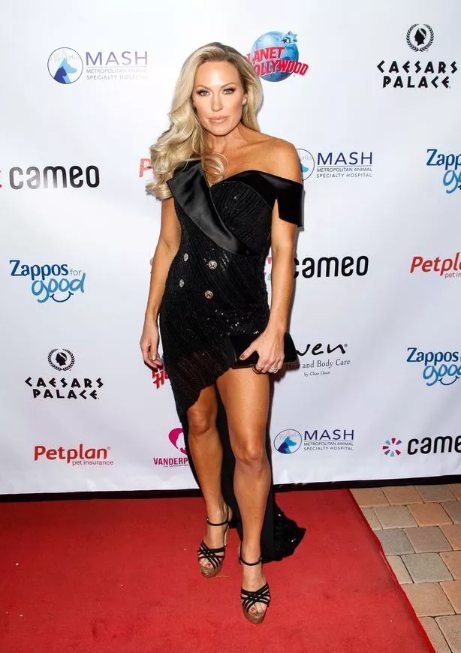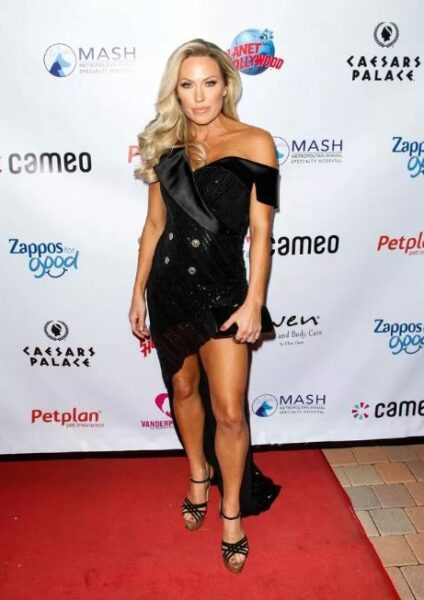 In 2018, she joined the Real Housewife of Orange County for the 13th season.
After that, she again joined the show for the 14th and 15 seasons and the 15th season aired on October 14, 2020.
TV Shows
She played in tv shows like Celebrity Page, Watch What Happens: Live, The Real Housewives of Orange County, Race in America: A Movement Not a Moment, and Entertainment Tonight.
FAQs of Braunwyn Windham-Burke
How tall is Braunwyn Windham-Burke?
She is 5 feet 5 inches tall and her body weight is 59 kg. Her body measurement is  34-24-34 inches. She has an alluring pair of blue eyes and beautiful long blonde hair.
What was Braunwyn Windham-Burke sued for?
She was sued because of not paying the rent. Her former Newport Beach landlord sued Braunwyn and Sean for $45,000 over their O.C. rental home.
What is Braunwyn Windham-Burke's pronoun?
Braunwyn likes to use she/her as her pronoun. She announced her sexuality in December 2020.
Does Braunwyn Windham-Burke have tattoos?
Yes, she has a tattoo. She pierced a matching tattoo with her partner's name Jen written on her left wrist. Jen pierced the letter B on her hand.
Tagged:
American TV Personality