Boris Jordan The Pot Billionaire: Biography Fact & Net Worth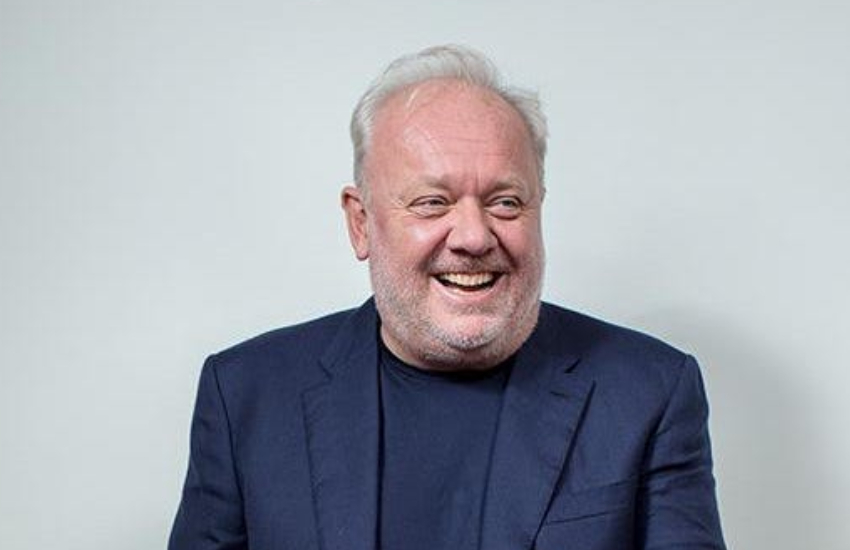 Boris Jordan is a world-famous cannabis entrepreneur and the current executive chairman of Curaleaf. He's an American citizen of Russian origin, presently residing in New York.
Thanks to a remarkable investment drive, he's the first marijuana billionaire. In the 420 community, he's sometimes branded the cannabis or pot king, having steered Curaleaf into what it is today. Mr. Jordan is also an avid weed activist pushing for federal legalization consistently. He forecasts a thriving cannabis industry owing to the latest sentiments by President Biden.
If this billionaire has you feeling inspired, why not cultivate your own weed? Start with top-shelf cannabis seeds for beginners. Here's an account of his journey from birth to a marijuana empire.
What's Boris Jordan's Birthday, Age, and Origin?
Boris Jordan of Curaleaf was born on June 2, 1966, in Long Island's Sea Cliff, New York, to Russian parents. His father is Aleksey Borisovich Jordan, and his mother is Maria Alexandrovna Jordan, both emigrants from Russia.
There's very little about the billionaire's childhood and education in the public domain, except that he attended New York University. He obtained a Bachelor of Arts degree in Russian-American Economic Relations from the institution.
As an NYU alumnus, the pot king helped set up the Jordan Center for the Advanced Study of Russia in 2011. The organization aims to promote Russia's heritage amidst diverse scholarly research. Mr. Jordan is a fluent English and Russian speaker.
How Much is Boris Jordan Worth?
According to Forbes' World's Billionaires List, Boris Jordan's net worth as of 2022 is approximately $1 billion. He's largely accumulated most of this wealth within the United States through involvement in the cannabis industry and self-made efforts. He ranks #2578 in the coveted chart.
Boris Jordan's Wife and Family Life
Elizabeth Jordan is Boris Jordan's wife. However, there's currently no known or published fact about when they got married and their family life together. His wife supported him in delivering the NYU Jordan Center as a gift to the institution. According to Forbes, the couple has five children whose names aren't in the public domain.
Nicholas Jordan is his brother with a thriving career in finance and several Russia-allied entities. Like his sibling, Nicholas is a fluent speaker of both languages, having graduated from Boston University in 1982. He helped Boris steer the country's privatization.
Does Boris Jordan Use Marijuana?
Mr. Jordan sure values his privacy. Unlike celebs such as Andy Dick, the pot king prefers a low profile. There's no known record of his admission to using the herb growing up and through college. However, as Curaleaf's boss, he's had to interact with some of the company's products to promote them. In 2020 exclusive with Forbes, Mr. Jordan entertained guests with his newest product formulation.
He served his friends five milligrams of a THC tincture each, which got them high almost immediately. As a personal preference, Mr. Jordan turns to slow-release THC capsules to help with sleep.
"I never have been so excited for a product in my life. I felt fantastic. It just relaxes you, and my golf game was much better. I really suck at golf, so trust me, I needed it," confessed the cannabis king.
Boris Jordan's Corporate Journey and Management Prowess
Mr. Jordan is a cutting-edge American businessman and one of the founders of Renaissance Capital Group and SPK Group. The former is a global investment and advisory company. The latter is a private equity firm with stakes across Europe and the USA.
In the early 1990s, Mr. Jordan helped develop the Russian stock market and steered the country's state assets' privatization initiative. He's been part of the Board of Trustees of New York University and the Council on Foreign Relations since 2007.
Having established SPK Group in 1999, the cannabis billionaire propelled the company to invest in emerging industries, including Renaissance Insurance. He's both a founder and chairman of this giant corporation, where he ensured it became a leader in the Russian market.
Curaleaf and Boris Jordan: how did the journey start?
In 2015, Mr. Jordan acquired a majority stake in Curaleaf, bringing on board his vast experience that saw the firm emerge as an industry leader. He led the corporation to go public in 2018 as a cannabis distributor and is the present executive chairman.
Curaleaf is currently one of the largest marijuana companies in the United States by revenue. In 2020, it raked in a whopping $627 million from weed production and sales.
The top firm specializes in medicinal and recreational marijuana distribution across North America. It cultivates its own quality cannabis, crafts lab-tested products in various formats, and partners with local dispensaries in 21 states. Curaleaf is a state-of-the-art resource center for marijuana-related research, education, and advocacy.
Boris Jordan's Career Line
In the 1990s, Boris Jordan helped transition Russia's economy into capitalism by launching the nation's stock exchange. He also assisted in privatizing the state assets.
From 1992 through 1995, Mr. Jordan worked with the Russian Center for Privatization and the CS First Boston in Moscow. He contributed significantly to the investment bank's growth in securities trading, corporate finance, and privatization.
In 1995, Mr. Jordan co-founded Renaissance Capital together with Stephen Jennings.
Later in 1998, he became the chairman of Sidanko before stepping down in 1999.
Jordan also launched a diversified holding company, Sputnik Group Ltd., in 1998, where he's the current president and CEO. The giant firm holds proprietary stakes in Renaissance Insurance, foreign companies, and other huge sectors.
From 2001 through 2003, Mr. Jordan became the head of NTV, a Russian television network, and Gazprom Media's CEO. He later resigned in 2003 due to political interference in his role.
Currently, Mr. Jordan is the executive chairman of Curaleaf and still holds a stake in Renaissance Insurance Group in Russia.