Bethenny Frankel Calls for Reality Stars Union! Details on Her Engagement & Marriages; Millions of Net Worth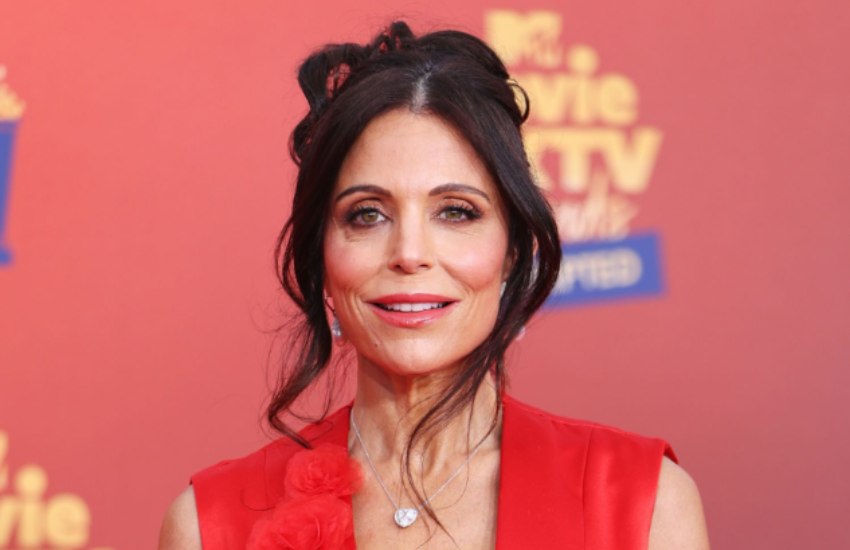 An American television personality, entrepreneur, and author, Bethenny Frankel received the limelight after becoming the runner-up reality series, The Apprentice: Martha Stewart in 2005.  As a member, she starred in a total of eight seasons of the Bravo reality television series, The Real Housewives of New York City, since 2008.
Her series titled,  Bethenny Ever After and Bethenny & Fredrik made her popular in the entertainment world. She has also appeared in series like Big Shot with Bethenny and Fox's daytime talk show Bethenny.
Early Life of Bethenny Frankel
Bethenny Frankel was born on November 4, 1970, in New York, New York, USA. As of 2023, she is 52 years old. Bethenny cuts his birthday cake annually on the 4th of November and has a star sign of Scorpio. Frankel was born as the daughter of  Robert J. Frankel (father) and Bernadette Birk (mother). Her father worked as a horse trainer while her mother was an interior designer.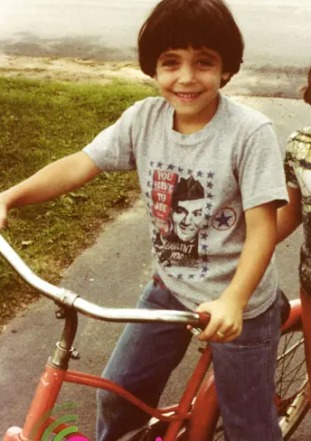 Bethenny's paternal grandparents are Merrill Frankel and Gertrude. When she was only 4, her father left them and her mother married an Italian horse trainer, John Parisella. Bethenny holds American citizenship while he belongs to the Ashkenazi Jewish and Welsh ethnic communities. Even though she was born into a Catholic family, she is non religious.
Bethenny Frankel's Education
She joined Catholic schools. After that, she studied at Pine Crest School and graduated in 1988. Bethenny enrolled at Natural Gourmet Institute and Boston University for two years. She graduated holding a Bachelor's degree in psychology and communications from New York University. 
Bethenny Frankel is Engaged
In 2018, she met her fiance, Paul Bernon. Paul is a film producer by profession. They met each other with the help of a dating app and she was impressed by him in their first meet. They officially announced their relationship via Instagram account on December 25, 2018. In October 2020, they had a breakup for three months and got back together in January 2021. In February 2021, Paul proposed to her, and she announced her engagement in March intimately.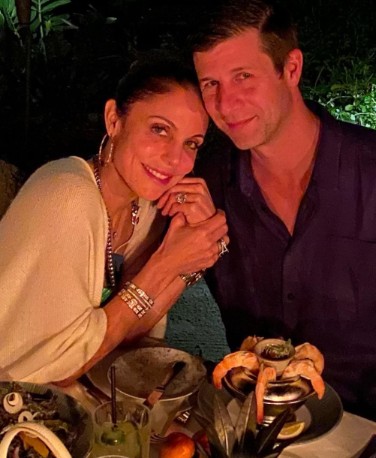 Her Two Failed Marriages
Her first husband was Peter Sussman, an actor. They were each other best friends before marrying in 1996. Peter and Frankel dated each other for two years and tried teh wedding knot in presence of the 150 friends and family members at the posh Four Seasons in Los Angeles. She wanted more and was totally lacking in passion so they filed for divorce in January 2013 and officially divorced in July 2016.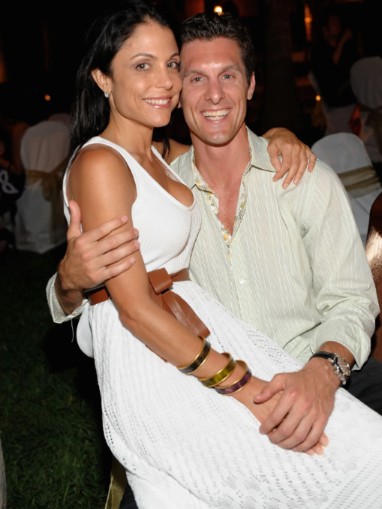 She met her second husband, Jason Hoppy in 2008. Then, they started dating each other and got engaged while filming season 3 of Real Housewives of New York City. Jason gave her a 6.5-carat pear-shaped center stone with trillion-cut side stones. They married in March 2010 but they decided to separate in December 2012. In January 2013, they filed for divorce and reached a financial settlement in 2016.
During their divorce period, Jason used to mock, taunt, and harass her during FaceTime calls with her daughter. He even used to abuse her via emails and made her feel unwelcome at events he would throw for their child. In January 2021, they officially got divorced.
Her Past Relationships
In 2016, she dated an actor,  Dennis Shields. They met each other in their teenage and were friends for more than 30 years. She dated him right after he divorced his wife and had an off-type of relationship until his death in 2018.  She was in a relationship with Eric Stonestreet, an American actor in 2015. They met each other at the Hollywood industry party, douchey.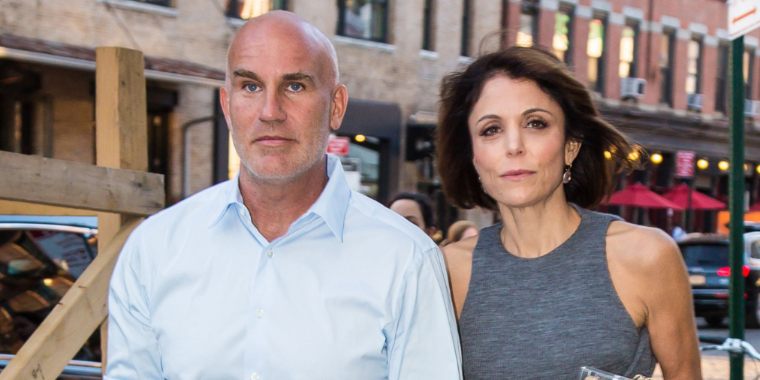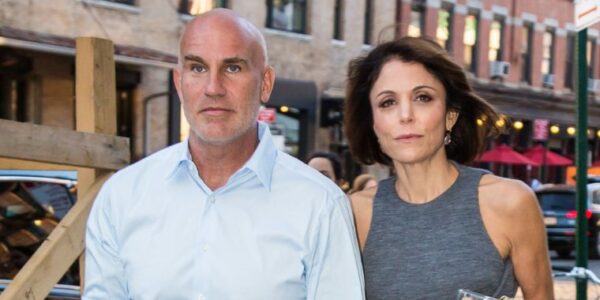 In 2013, she had an affair with a businessman, Warren Lichtenstein. She met him with the help of Larry and at that time she was engaged to her best friend, Dennis. Bethenny was rumored with Trevor Engelson and Alex Rodriguez.
Bethenny Frankel, Mother of a Daughter
She is a mother of a daughter. He gave birth to her only daughter with her second husband, Jason. Her daughter, Bryn Frankel was born on May 8, 2010. She received full custody of her daughter in 2020.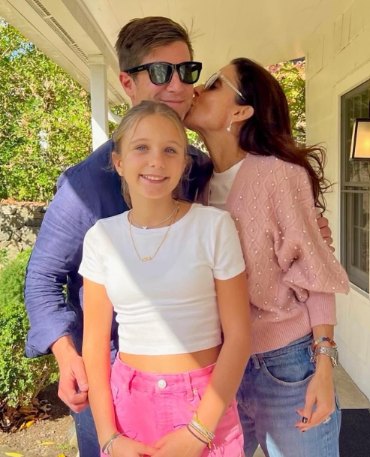 Bethenny Frankel's Net Worth & Other Assets
Frankel has an estimated net worth of $80 million as of 2023 which she earned through her professional career. Her salary is $40k per episode. She received $120 million after selling her company, Skinnygirl.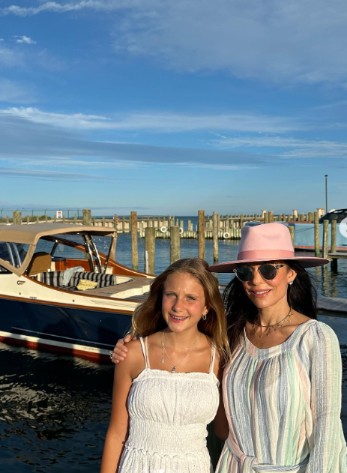 She bought a house for $2.7 million in Hamptons in 2015. Frankel's other house which she bought for $2 million sold for $2.3 million in 2020. She bought a four-bedroom condo at $4.2 million. She paid $4.2 million for the house in 2017. Her car collection includes Porsche 911 Carrera S Cabriolet and Mercedes-Benz G63 AMG.
Bethenny Frankel Calls for Reality Stars Union
After getting inspiration from SAG-AFTRA and WGA she speaks up about how the stars should receive residual-like payments when the series are replayed by networks on multiple platforms. She gave an interview to Wednesday news as:
"Just because you can, as a streamer or a network, play the show as much as you want, doesn't mean you should. Meaning, yes, they're going to get as much milk out of the cows as they could because it's legal. We signed a contract. Does it mean we should be exploited? It means when you get a ratings bump or something happens, you should share. Networks and streamers have been exploiting people for too long."
Her Battle with POTS Syndrome
She is suffering from postural orthostatic tachycardia syndrome which made her difficult to lie down as well as stand up. Due to this, she has fatigue, dizziness, and a fast heart rate and revealed her condition via Instagram video saying:
"There were some comments about my face looking different in recent videos, so here is why, only because I love you will I share this with you. I'm not doing that great, I'm bloated, swollen and I've gained 4 lbs in 3 days because my body is desperately hanging on to any water it can."
Bethenny Frankel Suffered 'Scary' Head Injury
When she was taking clothes from her closet she bumped into the staging rack which resulted in bleeding. Due to this, she has a scar on her head and she revealed the scar-healing remedies via Instagram videos:
"It's been Neosporin, Aquaphor, and I have this healing salve that I got in Hawaii that has different things in it and tea tree [oil] and is a natural remedy, In the last five minutes I've heard [from fans to use] Mederma [scar cream], shea butter, Egyptian cream, Bio-Oil, Vaseline… any other things we wanna throw in?"
Bethenny filed a lawsuit against TikTok
When TikTok's ad used her pictures without her consent for promoting counterfeit goods she sued TikTok stating violating her rights to publicity saying:
"It came to my attention that TikTok was disseminating videos using my proprietary content without my consent to sell merchandise with which I have no affiliation. I've discovered that this is a widespread issue affecting creators of all sizes across the space. It's unacceptable, and I want to be a voice for change and use my platform to create a shift in the industry."
Professional Career of Bethenny Frankel
Bethenny worked as a nanny for Paris Hilton and as a personal assistant to Jerry Bruckheimer and Linda Bruckheimer.
She served as the production assistant for the movie, Saved by the Bell.
She established her first party-planning business named, In Any Event.
Her baking business, BethennyBakes were also featured on The Apprentice: Martha Stewart, in 2005.
In March 2008, she appeared television series The Real Housewives of New York City.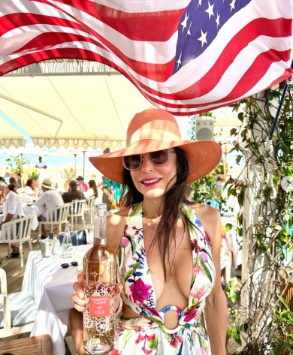 She played a minor role in a movie, Soiree Sans Hors D'oeuvres Woman in 1993.
She appeared as Bridgette in the 1995 movie, Wish Me Luck.
In 2013, she landed the role of  Jill in the tv series, The Neighbors episode, Mo Purses Mo Money Mo Problems.
Movies & TV Shows
Her hit movies are The Apprentice: Martha Stewart, Z Rock, Hollywood Hills, 90028, and Wish Me Luck. She appeared in tv shows like The Real Housewives of New York City, Skating with the Stars, The Ellen DeGeneres Show, The Real Housewives of Beverly Hills, Million Dollar Listing New York, The Big Shot with Bethenny, ReWives, and many more.
Books
She is the author of books like Naturally Thin: Unleash Your SkinnyGirl and Free Yourself from a Lifetime of Dieting, Business is Personal: The Truth About What it Takes to Be Successful While Staying True to Yourself, A Place of Yes: 10 Rules for Getting Everything You Want Out of Life, The Skinnygirl Dish: Easy Recipes for Your Naturally Thin Life.
FAQs of Bethenny Frankel
How tall is Bethenny Frankel?
She has a tall height of 5 feet 5 inches with a body weight of 54 kg. Bethenny's body measurement is 37-24-36 inches. She has a beautiful pair of dark-brown colored eyes and hair. Bethenny wears a shoe and dress size of 8(US) and 6 (US) respectively.
Has Bethenny Frankel received an award?
Yes, she has awards. She received Reality Royalty Lifetime Achievement Award in 2021.
Did Bethenny Frankel have face surgery?
Yes, she did face surgery. She admitted that she had a breast lift along with Botox in her jaw via an Instagram video. She did the surgery 15 years ago.
Is Bethenny Frankel a Philanthropist?
Yes, she is a philanthropist. She raised the sum of $300k for the victims of Hurricane Harvey and now served as the founder of BStrong.
Is Bethenny Frankel a Vegan?
No, she is not vegan. Bethenny only enjoys cooking and eating vegan and prefers cleansing and detox via veganism.
Is Bethenny Frankel allergic to Fish?
Yes, she is allergic to fish. She released that she could die from it after the severe fish allergic December incident on the Housewife show.
Tagged:
TV Personality